4 Ways a Charlotte-Mecklenburg School is Making Learning Personal
Dr. Mary Ann Wolf
If you're looking for an example of a school leading in making learning personal, look no further than The Tar Heel State.
Hawk Ridge Elementary may look like an average elementary school from the outside, but upon your first step inside you are greeted with open spaces and eager, empowered students who are encouraged to take ownership of their own education. At Hawk Ridge, you will witness teachers and students engaging in substantive discussions, walls covered in student-developed projects, and teachers having open and honest conversations with their principal, Troy Moore, who spends more than 60% of his day on instructionally-oriented practices.
Once upon a time, Hawk Ridge really was just like many other schools. It followed a traditional curriculum, schedule, and staffing approach, but the culture at Hawk Ridge did not transform overnight. It took an inspired leader, teacher commitment, and the tools to get the student body engaged and excited about personalized learning. In leading his school, Mr. Moore has employed a number of strategies that foster an effective school culture, but four in particular stand out.
1. Developing a Shared Vision
Each person at Hawk Ridge Elementary — administrators, students, teachers, and parents – has an understanding of the school's vision for personalized learning and its role in daily instruction and learning. A School Leadership Team is in place to design and build upon their vision of personalized learning. Teachers recognize that administrators and other school leaders are moving out of their comfort zones to improve teaching and learning for their students. Rather than the teacher-centric approach that is still commonplace in many schools today, Hawk Ridge Elementary takes a more student-centered approach to learning. Parents are also deeply engaged in this work and vision, partnering with the School Leadership Team to gain a more complete understanding of personalized learning and the data that accompanied it.
"The staff at Hawk Ridge is an amazing group of educators who are active researchers and early adopters, committed to building quality and lasting relationships with their students and who genuinely enjoy working together," said Moore.
2. Ongoing professional development
Charlotte-Mecklenburg Schools and Hawk Ridge Elementary recognize the need for professional learning that is ongoing and job-embedded. Teachers engage in their own personalized learning pathways – each teacher's plan is different depending on their needs and goals. A Professional Learning lead and other coaches work with teachers on an ongoing basis to support meeting their needs and accomplishing their goals. The school also has Multi-Classroom Leaders that work with teachers as coaches.
"Professional Development at Hawk Ridge Elementary is personalized and job-embedded. Teachers do not attend isolated workshops, but rather have support through coaching to co-plan and co-teach to implement what they are learning. The principal and educators at Hawk Ridge strongly believe in continuous improvement for themselves and their students," shared Mary Ann Wolf, director of digital learning programs at the Friday Institute and one of the case study's authors.
3. Structuring school redesign more conducive to personalized learning
Since technology is used throughout its classrooms, spaces that had previously been computer labs were reimagined as open collaboration spaces or Learning Commons Areas. The furniture used in these spaces can be easily rearranged based on the type of teaching strategy being employed. In addition, each pair of classrooms has a small space that teachers and students can design to meet their needs, such as interactive classroom libraries, reading nooks, or project "rooms" for small group interaction.
"In a shift to personalized learning, it can be easy to overlook the importance of the physical space in supporting and facilitating the curricular and instructional elements of the shift. It's clear that Principal Moore and his team made some great choices in creating an optimal physical space for personalization," said Alex Dreier, one of the case study's authors.
4. Establishing trust among students, teachers, and administrators
Moving to personalized pathways, collaborative spaces, and efforts like Genius Hour require an extensive and explicit trust among students, teachers, and administrators. This trust-building began when a Personalized Learning Team of ten "early adopters" attended a week-long training that resulted in the development of a personalized learning framework that would be adopted throughout the entire school. The trust building process continued as administrators and Multi-Classroom Leaders co-taught with teachers to foster a sense of camaraderie and ensure that the school community understood that the entire staff was fully invested in this instructional shift. Mr. Moore's decision not to have an office resulted in teachers feeling more comfortable with his regular presence in their classrooms during the first semester, as he encouraged a culture of risk-taking.
"An open and safe environment where teachers are free to take risks and fail is crucial to encouraging the innovative spirit within teachers to truly move a school forward within a more personalized learning environment for students," said Moore. "Teachers who do not demonstrate the willingness to take risks and fail are in danger of remaining status quo which is not generally the mindset of staff members at Hawk Ridge."
Ways to Help You 'Make it Personal' at Your School
In addition to these four strategies, researchers highlighted five specific efforts and methods that have accelerated Hawk Ridge's impact through personalized learning.
1. Genius Hour. For the first hour of each school day, every student in the school participates in Genius Hour. Modeled after the work of Angela Maier, teachers emphasize student choice and agency in guiding them through experiences that highlight their individual passions. Those who discover common passions will often collaborate with one another in order to deepen their understanding of a topic or area of study. Examples of these projects include a gymnastics club created by fifth graders for second and third graders, a website created by two students in order to raise money for issues they champion, such as childhood cancer and autism, and a series of podcasts created by two other students that take the form of a "talk show" for the school. The school's Genius Hour expands learning opportunities while also serving as a safe space for educators to guide and experience personalized, self-directed learning themselves.
2. Commitment to Personalized Pathways. Building upon an approach from The Reading and Writing Project at Columbia University, the school's Multi-Classroom Leaders have worked with teachers on a variety of personalized approaches to ELA instruction. In mathematics, each student is taught through a scaffolded set of opportunities and assignments, which can include small group work, self-directed experiences, one-on-one instruction, and a variety of others. Students have a clear understanding of where they are, where they are going, and what it will take for them to get there. The data collection process is intensive. Students track much of their own learning with data notebooks, and often use data journals to reflect on their own learning.
3. Team Teaching. Teachers are assigned a partner with whom to develop and implement personalized learning pathways. Hawk Ridge has always used a PLC approach to planning instruction. This approach to instruction — both collaborative and shared — is not always easy for teachers. However, the pairing of educators makes personalized pathways more manageable, especially in higher grades where students are more varied in their mastery across units of study. Full Model Team Teaching in 4th and 5th grade at Hawk Ridge supports an improved teacher-to-student ratio that results in more individualized support for each student, as well as job-embedded professional learning and coaching, which gives them with a support structure that can provide modeling. It also allows teachers to draw upon their own strengths and learn from those of their partners on a daily basis.
4. Technology Infusion. Technology and digital learning are omnipresent throughout Hawk Ridge Elementary. Students in each classroom use Chromebooks, iPads, laptops, desktops, and other technologies as they work through their pathways. Students can access what they need when they are ready, and the school has already demonstrated that students working on an adaptive learning program as a "supplemental" part of their personalized pathways are seeing greater growth gains on MAP (Measures of Academic Progress) Assessments in math than those who are not using it at all. Other students use digital learning more organically during Genius Hour, where students see these different devices and applications as tools for learning, not just as technology for technology's sake. At Hawk Ridge, the use of digital learning is thoughtfully integrated into learning goals, not as something to be placed on top or to the side of learning experiences that were already taking place.
5. Opportunity Culture Approach to Staffing. Hawk Ridge is in the process of moving toward the strategic staffing initiative based upon Public Impact's Opportunity Culture work. This provides schools and principals with the flexibility to provide differentiated pay based upon the number of students a particular staff member is accountable for in terms of achievement. This model fits promotes teacher retention by creating a natural leadership pipeline for the many highly effective teachers in the school.
Read more about these efforts along with more detail about the school's approach in the full case study, Making It Personal: Essential Elements of Hawk Ridge Elementary's Personalized Learning Approach.
For more on CMS, see Beyond the LMS: What Next-Gen Learning Platforms Should Do.
For more on the Friday Institute, check out:

Dr. Mary Ann Wolf is Director of Digital Learning Programs at The William & Ida Friday Institute for Educational Innovation at NC State University. Follow Mary Ann, @maryannwolfed.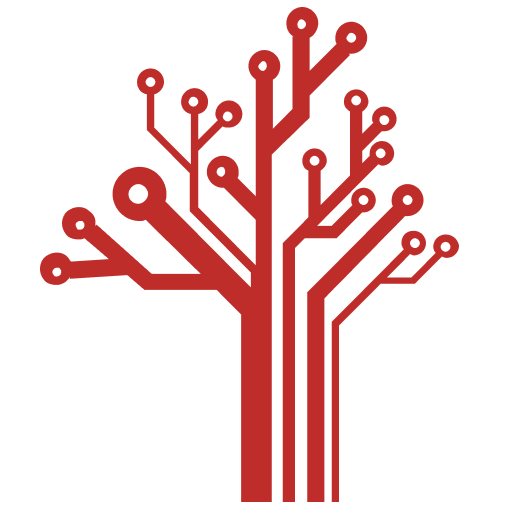 Getting Smart loves its varied and ranging staff of guest contributors. From edleaders, educators and students to business leaders, tech experts and researchers we are committed to finding diverse voices that highlight the cutting edge of learning.