Graduating Self-Directed Learners Ready to Thrive in College
Mira Browne and Betty Chen
We are in one of our favorite seasons at Summit Public Schools as college acceptances roll in for our students, and we have the opportunity as a community to celebrate their hard work and accomplishments. This March, one of our Summit students received a unique acceptance letter that included a handwritten note from one of the university's admissions dean's saying, "The strength you have developed as a self-directed learner will serve you well …!"
This college's admissions dean was reaffirming what we know and believe so deeply at Summit – that our children are entering a more diverse, connected and ever-changing world, and will need powerful and enduring skills to drive their success in college, career and life. She also knows what will be demanded of our college graduates. They must be highly skilled at leading and working collaboratively in teams, thinking critically and creatively, solving complex problems, communicating effectively, and planning and prioritizing their work. And this Dean recognizes that this Summit student had the opportunity to develop, practice and model these invaluable skills throughout his high school experience, and will be ready to tackle and persevere through the challenges that college will bring.
That's because at Summit, we create a rich learning experience that allows every student to realize his or her highest potential. We do this by focusing on four key elements of college and career readiness that empower our students to drive their learning and own their success.
We start by engaging our students throughout their Summit career (grades 6-12) in 197 deeper learning projects, where they solve authentic problems, work in teams, develop strong communication skills and think critically, all of which are real-world, cognitive skills. For example, instead of just solving algebra equations in math class, our ninth grade students are using mathematical models to predict growth in the stock market.  In science class, our seventh graders are becoming chemical engineers and designing innovative products that prevent heat exhaustion in athletes.  With each of these projects, students are presenting their recommendations to the class and gaining valuable feedback from their peers and teachers. These skills are the building blocks to becoming strong leaders, team players, and creative problem-solvers.
As the admissions dean indicated, empowering our students with the skills to become self-directed learners will help them to develop the Habits of Success that lead to academic and personal success. Habits of Success are mindsets and behaviors, such as managing your stress, persevering through a challenge, working well with others, setting goals and making plans, all of which ultimately deepen the satisfaction of your life. Similar to reading or writing, these skills can be learned through persistent practice and having strong role models. At Summit, our teachers dedicate at least 200 hours during the school year to mentoring and coaching students in their Habits of Success through 1:1 mentor check-ins and more. We nurture a community of learners, where our students practice, model, and reflect on these skills and receive rich feedback from their teachers and peers to individually grow and thrive.
While having both essential real-world skills and Habits of Success are important, our students also need to have a fundamental working knowledge of the world to be successful. To be able to predict the growth of a stock, a student needs to know how to calculate linear and exponential growth. And, to be able to design a product to protect against heat exhaustion, our seventh graders need to understand the chemical processes behind absorbing thermal energy. Each student will learn these concepts, facts, and equations in different ways and at different paces. Some will prefer to consume knowledge by reading while others watching videos or discussing ideas with a classmate. We enable our students to work at their own pace and demonstrate competency in content knowledge through 600 teacher-created playlists and assessments, peer-to-peer tutoring, and 1:1 coaching.
To bring to life what our students are learning in their projects and content, we immerse our students in 8 weeks of electives where they have real-world experiences. During these Expeditions, students take a break from their core academic classes and discover and deepen their passions and explore college majors and careers, such as computer science, film production, psychology or engineering. Summit believes helping students find their passion keeps students motivated to learn, curious, and resilient. And lastly, and perhaps most importantly, we ensure our students are able to connect their long-term goals and aspirations to their daily decisions, actions and behaviors. In the beginning of the year, our students, families, and mentors meet to discuss our students' college goals and create a plan to achieve those goals. When our students and mentors meet, they are always referencing a student's Personalized Learning Plan (PLP), and pacing and prioritizing work to meet that student's goals and needs. Because putting students at the center of their learning and meeting the needs of each and every individual student is at the heart of everything we do and believe at Summit Public Schools.
If you would like to learn more about the Summit student experience, please visit our Day in the Life of a Summit Student.
This blog is part of our Smart Parents series in partnership with the Nellie Mae Education Foundation. For more information about the project, see Parents, Tell Your Story: How You Empower Student Learning as well as other blogs:

Mira Browne is Chief External Officer at Summit Public Schools. Follow Summit on Twitter, @SummitPS.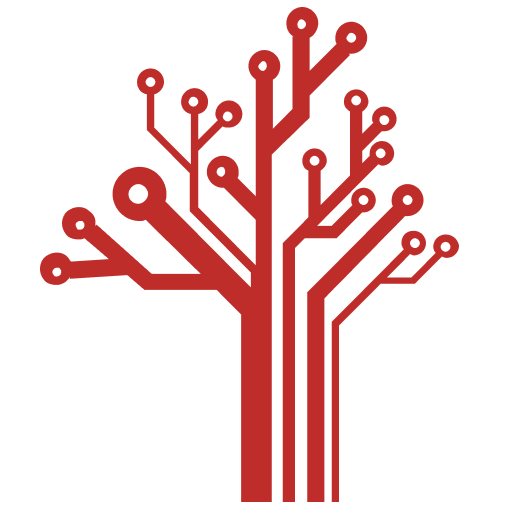 Getting Smart loves its varied and ranging staff of guest contributors. From edleaders, educators and students to business leaders, tech experts and researchers we are committed to finding diverse voices that highlight the cutting edge of learning.