The Syllabus We All Should Have Gotten
The syllabus. The guiding document for course content. While some educators use it for class protocol, a blog penned by Angela Skinner Orr on Medium provides an alternative, one that speaks fittingly to GenDIY students hacking high school.
Her blog is perhaps the most practical, concise, and honest account of what we all should have heard on the first day of class. While previous GenDIY submissions have highlighted broad categories like why students should learn to code, and the importance of individualized learning plans, Angela's blog will simultaneously make you take a fresh breath of and look in the mirror.
Good bye syllabi week, here we go.
---
#AltEd: Giving Students Control
Angela Skinner Orr
This is the syllabus I wanted to give my students before I quite teaching.
If you don't want to do it, don't. Don't waste your time or mine by coming to class if you don't want to be here. My time is valuable and so is yours. I am not more important than you; we are equals. That said, I have time and I have knowledge. If you want access to either, you'll have to give up something to get them: you'll have to give up your apathy. You will have to stop not caring about how you're wasting your time and money. Get engaged in your learning or get out.
Hack your education. Unless you plan to be a surgeon or some other, carefully-vetted specialist, you don't absolutely need college. If you can find a debt-free way to learn what you need to know, do it. The statistical probability is that your education will leave you with too much debt for your income and not enough skills to be an attractive candidate for employment in your field. It is highly likely you will look back, ten years from now, and wonder why you chose your current course of studies because you're doing something completely different than you ever thought you'd do. So I highly encourage you to hack your education. You're a lot more likely to gain the skills employers are looking for by going outside of academia. (What kinds of skills are employers looking for? See "Skills To Develop A Learning Mindset," for a start.)
Use your iPhone in class. There is a world full of digital knowledge at your fingertips; use it. Anyone can look up how far Earth is from the sun or what a carbon cycle diagram looks like. Don't ask a question you can Google. You may use devices in class (laptops, tablets, smart phones, etc.), but know that if you're reblogging cat pics on Tumblr during a group session, you're not going to do well. (Try that during a work meeting and you may be fired from your job.) You will also need other kinds of help and mentoring to get you where you want to go. Knowing what to do with your knowledge, how to apply it, share it, or use it to your advantage — those skills are harder to learn and ten times more valuable. This is where I, and others like me, come in handy.
I have no idea what you'll learn. That is up to you. I can teach until I'm blue in the face, but if you don't want to learn what I'm trying to get you to know, you won't. How will you learn new things when you leave college? Start figuring that out now. If you can't change with the times, the times will move on without you.
You will fail. (Please, please fail.) Take risks. You will learn more from your failures than you will from your triumphs. Make it a positive experience and you will come out stronger for it. I'm not talking about failing because you didn't try — that's laziness, or maybe even a fear of success. I'm talking about trying something new and falling flat on your face. Even if you worked hard (or were lucky) and only a stubbed toe, keep moving — and watch your step, next time.
Make something. The world is full of people who talk a good game. Put what you know to work for you and make something tangible: a research paper, a blog, a video, a work of art, an app, a piece of original code, a presentation, a song. Anything. Before he died, Steve Jobs said, "It's not all about you and your damn passion. You need to get out there and make a dent in the universe." Do that.
Travel. Find a way to save up, crowd fund, couch surf, whatever it takes to get you away from home for a while. It will change you. I promise. If you want to start traveling during this semester, go for it. Give yourself an "A" on the way out.
Give back. Think hard about how you fit into the world. Make a lasting impact, even if it's a small one. Share whatever knowledge you gain. Share your time, your money, your strength, whatever you have. Be an active, responsible citizen. Be kind. The world needs more kindness.
There are no exams. Charles S. Maier, Saltonstall Professor of History at Harvard said, "Life is open book; it's not closed book." You will have to show what you can do with what you know. Did you learn something? Prove it. No one will give you a multiple choice test outside of school. (I take that back. Google might.)
Grade yourself. In the work world, you will often have to justify your usefulness to a company, save your job from budget cuts, or explain why you deserve a promotion. I am required to enter a grade for you at the end of the semester; you will tell me what grade you deserve and why. (Want an instant "A"? See "Travel," above.) How would you grade yourself in Life? Hmm.
Document, document, document. Show the world what you have done, what you can do. Create a trail for others to follow. Set up a digital portfolio and keep adding to it. Try Degreed.com, for a start.
Start now. "Do. Or do not. There is no try." — Yoda
This blog is part of our GenDIY project. To contribute a blog, ask a question, or for more information, email [email protected] with the subject "GenDIY." For more information about the project see Tell Your Story: Do-It-Yourself Pathways From School to Career as well as other blogs: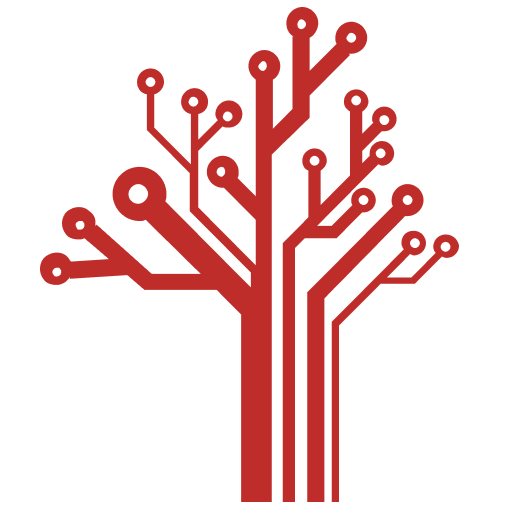 Getting Smart loves its varied and ranging staff of guest contributors. From edleaders, educators and students to business leaders, tech experts and researchers we are committed to finding diverse voices that highlight the cutting edge of learning.