The Power of Parenting with Social and Emotional Learning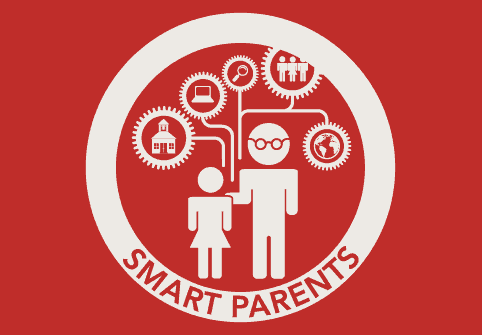 By: Jennifer Miller
On the one hundredth day of school, my son's teacher morphed each first grade child's photograph into an elderly individual with the facial lines of life experience and asked, "What do you want to be like when you are 100?" My son wrote in response, "I want to be kind to kids." And I immediately thought, "Yes, me too." It seems simple. But is it? As parents, we want to prepare our kids to be successful in life but figuring out what that means and what steps can be taken toward that intention each day seems anything but simple. Yet the question of what it takes to prepare kids for success is worth asking. A recent survey from NBC's Parent Toolkit using the Princeton Survey Research Associates International found that the majority of U.S. parents interviewed ranked social and communication skills as the most important to build success for school and life even beyond academic grades. National experts would agree and offer greater detail on what those skills are.
Social and emotional learning (SEL) involves acquiring and effectively applying the knowledge, attitudes and skills to understand and manage emotions, set and achieve positive goals, feel and show empathy for others, establish and maintain positive relationships, and make responsible decisions.
Fortunately we don't have to make the choice between teaching social and emotional skills and academic performance. In fact, one relies upon the other, just as the head needs the heart. Essential life skills serve as a foundation for academic achievement whether we define it as grade point averages, results from high stakes tests or other measures of performance. And many schools are not only making that connection but also implementing research based curricula that teach social and emotional learning alongside academic content.
While teaching skills like empathy, active listening and collaborative problem solving, schools are simultaneously preventing unhealthy, high risk behaviors including school violence. The Collaborative for Academic, Social, and Emotional Learning (CASEL) examined over 200 studies of schools with and without SEL programming and found an 11 percentile point advantage on achievement tests among students in schools that placed an emphasis on both head and heart. And it stands to reason. Students who are practiced in problem solving and responsible decision making will be better equipped to approach test questions with critical thinking skills.
But what about grade point averages and classroom performance? Numerous studies confirm that the foundation of relational trust between and a student and a teacher and among peers allows for deep learning to occur.  Learning requires risk, often giant leaps of faith on the part of a student confronting failure over and again before mastery becomes possible. The student must trust that though they may temporarily feel blinded by new concepts, the classroom is a safe place to take those risks and the teacher is leading them on a path to clarity and understanding.
The close attachment that we know is fundamental to parent-child relationships also forms in teacher-student relationships. These connections occur throughout childhood and adolescence, not solely during the early childhood years though it may appear more pronounced as children express their attachment through hugs and adoration in those early years. Because that safety, trust and caring is a fundamental precursor to learning, trusting connections with all caregivers – parents and teachers is also a necessary ingredient for student success.
So then, we can conclude that it is the essential roles of both parents and teachers working together that can best promote social and emotional skills in children. (See NBC's Parent Toolkit for specific ideas about how you can promote social and emotional skills at home). We also know parents care about social and emotional learning, as demonstrated in a recent survey about the state of parenting conducted by NBC in partnership with Pearson.
Though there may be a widely diverse range of ways to teach these life skills at home and at school and in between, the important step is to get started in any way that feels right to you and your family. Here are some ideas:
Begin at home. Focus on developing an ongoing trusting connection with your children at home. One of the best ways to do that is to turn off devices for some time each day and give your undivided attention. Let them share with you whatever comes to mind about their school day, be a support for homework or simply hang out together. Use a timer to help with your own self-discipline. Creating a safe, open space for children each day allows for a time that they can raise any issues – big or small – with you when needed. They can be assured you will be there to listen and care.
Partner with your child's teacher. Look for opportunities to begin developing a trusting relationship with the teacher in the classroom. You might ask her, "What kinds of things do you do to build social and emotional skills? It's important to me. Are there ways I can get involved?" It could be by reinforcing a lesson at home with your own child. Or perhaps contributing as a volunteer reading a book once per month with a social or emotional theme that can be discussed.
Partner with your school. Attend a parent-teacher association meeting or parent group and find out more about what is being done related to social and emotional learning. Perhaps the discussion centers on a related topic such as, bullying prevention or school safety. Offer to gather resources such as, a list of children's books that emphasize social and emotional themes, or spread the word to other parents about why creating a caring school community and teaching social and emotional skills is critical to their child's success.
Advocate. Notice what your child's teachers are doing to support the development of social and emotional skills and help them advocate for the emphasis to the principal or district. How can you highlight the strengths you notice and be vocal about the importance of this work for children's education and well-being?
Maybe my son had the right idea when he wrote about kindness. Looking for simple, small ways to make caring connections with teachers, the school secretary and the janitor among others is just smart. Parents can significantly contribute to a heart-filled school community through those brief words and actions expressing that each member matters and is appreciated. At drop off or pick up time each day, that's a role we can all play.
For specific ideas on how schools can implement social and emotional learning, be sure to check out:
Edutopia, The George Lucas Educational Foundation
The Collaborative for Academic, Social, and Emotional Learning (CASEL), a field leader in advancing the science and practice of social and emotional learning in education, has begun a collaboration on "Parenting and Social and Emotional Learning" with experts Roger Weissberg, Chief Knowledge Officer of CASEL, Shannon Wanless, Assistant Professor of Psychology in Education at the University of Pittsburgh and Jennifer Miller, Author of Confident Parents, Confident Kids and Contributor to NBC's Parent Toolkit. This is the first article written for this collaborative project with more to come.
This blog is part of our Smart Parents Series in partnership with the Nellie Mae Education Foundation. For more information, see:

Jennifer Miller is author and illustrator of the blog, Confident Parents, Confident Kids and serves as an expert contributor to NBC Universal's Parent Toolkit. Follow her on Twitter @JenniferSMiller.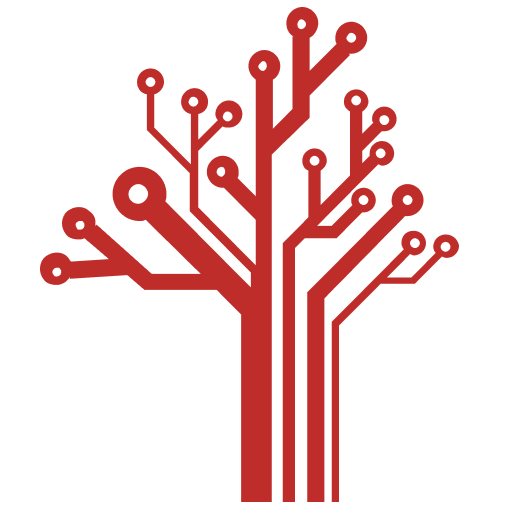 Getting Smart loves its varied and ranging staff of guest contributors. From edleaders, educators and students to business leaders, tech experts and researchers we are committed to finding diverse voices that highlight the cutting edge of learning.