Early Childhood Education is Critical for our Own Kids' Future – and the Nation's
Kris Perry
With so much discussion and debate going on about how to improve our nation's schools, we must also be thinking of smart, proven ways to invest in children's development that are more than just corrective steps. And nowhere can we make a smarter investment than in the earliest years – birth to age 5, before children enter the K-12 system – so that children are primed and ready to succeed the moment they set foot in a kindergarten classroom. Parents, business leaders and elected officials are galvanizing around the notion that investments in high-quality early childhood education are a proven means of setting children on the right academic and developmental path, and also a smart financial investment.
Parents of infants and toddlers know just how critical those formative years are. The fact of the matter is that children are born learning and their brains develop at an enormous rate in the first few years of life. This is the time when they learn and develop the early cognitive and social skills that set the foundation for later success in school, career and life. As a parent, I still remember when my children were in this stage – and the extraordinary amount of time and energy I spent trying to keep up with their incredible learning curves and helping them get ahead. 
The latest research backs up what we parents witness firsthand. By age 3, a young child's brain has produced hundreds of trillions of connections among neurons, or 700 new connections every second. By age 5, nearly 90 percent of brain development has occurred – motor skills, learning, analyzing, vocabulary, speech and other positive developmental strides – all of this made possible by exponentially growing connections. A child only reaches this critical development stage once in their lifetime – and it is imperative that parents and programs are in place to nurture this important period of cognitive and social growth. 
The rapid development during this time period is one of many reasons why positive, high-quality early childhood education experiences are so critical. These connections made in the brain are catalyzed through human connections – daily, repeated, positive experiences that parents and caregivers have with infants and toddlers – at home, in child care, at preschool and elsewhere. The positive relationships that early childhood professionals and parents have with our infants and toddlers lay the foundation for all learning that follows, with each learned skill leading to a new one. 
With all of this in mind, parents may ask, "What can I do to ensure my child is reaching their milestones?" Here's a short list of simple activities that will have a profound impact on your infant or toddler's development, as well as some age-specific resources to help your baby thrive, including:
Take the time to read, talk, play and sing with your child every day. Even the smallest interactions, especially before your child can talk back, help brain growth.
Respond to your baby's gestures and sounds by talking and cooing back, and picking your baby up when he or she lifts his or her arms.
Build language skills by asking questions and exploring answers together.
Use daily activities and routines to build vocabulary. 
At the First Five Years Fund, we understand that parents can't do it alone. That's why we're working to increase federal investments in early childhood education so that all children can grow up healthy and ready to succeed. This is especially important as many parents are forced to work more for lower wages, while even the most basic child care costs go up. A recent report from the U.S. Department of Agriculture found that middle-income families now pay 18 percent of their budgets on child care and education – more than we pay for health care and food, and second only to housing costs. And Child Care Aware of America has shown that center-based child care costs for an infant are higher than in-state college tuition in 30 states and the District of Columbia. Parents shouldn't have to miss out on earning an income to support their families, just because the only alternative is putting their child in a subpar and even unsafe daycare situation. 
Fortunately, there is bipartisan momentum in Congress to help expand and improve the good work states are doing through early childhood programs. Investing in a continuum of programs – starting at, or before birth – is a proven means of preventing developmental disparities long before they even start. This boosts school achievement and creates better health and economic outcomes not just for children and their families, but for all Americans.
Parents are sending the message to their members of Congress and state leaders that investing in affordable, high-quality early education and child care makes much more sense, both economically and developmentally, than spending greater amounts later on efforts to address problems in the latter stages of a child's development. And policymakers across the country – Democrats and Republicans alike – are beginning to heed the call. States like Mississippi and Alabama, Michigan and New York, are all making new or increased investments in early childhood programs. But we know that this is just a start. For the sake of hardworking parents everywhere and the future of our entire nation, now is the time to take definitive steps toward ensuring that a continuum of high-quality programs – from birth to age 5 – are available to every child in need across the country.
This blog is part of our Smart Parents Series in partnership with the Nellie Mae Education Foundation. We would love to have your voice in the Smart Parents conversations. To contribute a blog, ask a question, or for more information, email Bonnie Lathram with the subject "Smart Parents." For more information about the project see Parents, Tell Your Story: How You Empower Student Learning as well as other blogs:

Kris Perry is the Executive Director of the First Five Years Fund, Follow her on Twitter @KMPPERRY.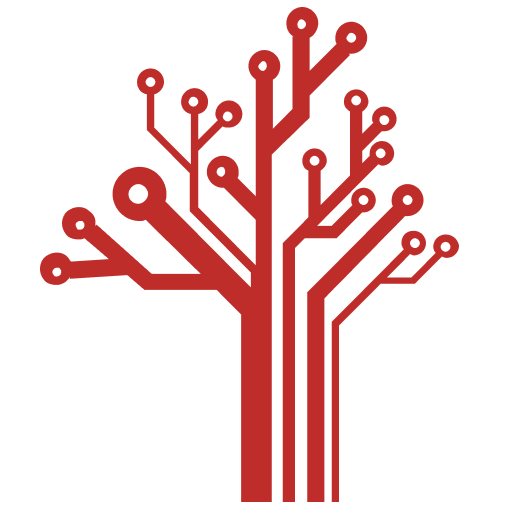 Getting Smart loves its varied and ranging staff of guest contributors. From edleaders, educators and students to business leaders, tech experts and researchers we are committed to finding diverse voices that highlight the cutting edge of learning.