If Ever There Was a Kid Born to Read
Michael Harlow 
We took our son to the bookstore constantly in the first four years of his life. What happened next was astounding.
If ever there was a kid born to read, it was our son John. He arrived in a home with two bookworm parents, with his-and-her overflowing bookshelves on each floor. Our idea of fun was going to Border's, where he was known to staff as The Official Border's Baby. The local store named a drink after him, the "John Special," essentially chocolate milk with whipped cream so as to look like mommy and daddy's caffeinated beverages. We read to him constantly at home. I traveled for my job and memorized four of his books, so as to "read" to him when I called each night.
John just turned nine and to the best of my knowledge he has never touched a book of his own accord. Getting him to pick up a book has caused more consternation than getting him to eat his vegetables and do his chores has. Combined. For a time, this was completely bewildering to us. He paid attention when we read to him. He learned to read on time. He has not been diagnosed with any learning disabilities. We learned he was far-sighted about six months ago, and he wears reading glasses now. While his schoolwork has improved, the new specs have not inspired a greater love of reading. A real low point came when we couldn't get him to read about his favorite activity, baseball. If he won't read this, we wondered, would he ever want to read anything? Where did we go wrong?
It seemed like a cruel twist of fate that I was elected to our local board of education while our son's schoolwork was going downhill quickly. Turns out, kids don't always follow in mom and dad's footsteps. Just as police officer's kids sometimes don't obey the laws their folks have sworn to uphold, the love of reading is not automatically transmuted. We want our son to learn about many things, we want him to be a "smart" kid, so what else can we do?
John had the answer all along. He learns by doing and he learns by watching.  He loves to be a part of the action. We recalled our trips to the Museum of Science and Industry (MOSI) in Tampa, where at the age of four he picked up blocks with a scoop for hours on end. During other trips out of town, he was endlessly fascinated by various hands-on exhibits at the Columbus Museum of Art and the Indianapolis Children's Museum. Closer to our home, he loves learning about sea life by going to the Newport Aquarium and he has recently developed an interest in astronomy after a class project where he learned all about the planet Uranus. The recent partial solar eclipse and Rosetta comet probe have also fed his appetite for learning.
As parents, this keeps us on our toes and always on the lookout for learning opportunities for our child, preferably ones which are low-cost or free.  Our library just opened a MakerSpace and we will get there as soon as we can. We can't always road-trip, even across town, to enhance his learning, so we look for ways to connect him with his interests any way that we can. NASA has excellent children's resources.  Minecraft's ability to teach children is becoming increasingly well-documented.
We are also on our toes as guides to his learning. Ironically, our attempts to engage his learning on his terms have been very rewarding for us. We've had to rethink how we measure his learning. Instead of asking him for a plot summary, we ask him questions such as, "What did you enjoy most about_____?" Or,  "What steps did you take before deciding to ____?" I've used these questions posted by the Missouri 4-H program to guide me.
Recently, we had a great chance to look at the moon and try to find the planet Mars with our telescope. While I am reading about this on my iPhone, he is peering through the lens. Fortunately, I could use that same iPhone to find stimulating questions designed to explore his understanding. What does the moon look like? What color does the planet Mars appear as?
Questions about money led to us playing a lot of Monopoly. Questions about rules in sports led to us playing a lot of checkers. He learned important addition and subtraction concepts while playing miniature golf. We are challenged to relate this back to what he is learning, or will learn, in school. We go slowly and walk him through the math. Why do you add this and that, instead of subtracting or multiplying?
He has a good friend that he recently took to the Aquarium. Arguably the "smartest" kid in his class because he is an excellent reader, the friend would constantly read every animal description and project activity in sight, while John was saying, "Hey, look at this!" or words to that effect. It was clear to my wife that his friend's interest in reading encouraged John to do the same. I also hope that John's attention to what was happening encourages his friend to lift his eyes up off the signs and look around every once in a while.
We have fun searching out the educational opportunities on road trips and then engaging with him, seeing the look on his face as he discovers something else he loves almost as much as he loves baseball. We've discussed energy sources when traveling across northern Indiana through a giant wind farm. (This builds on the coal exhibits he previously saw.)  It causes us to remember and appreciate these experiences while they happen and to draw upon them later on for reference.
This is so much better than just grabbing a book.
This blog is part of our Smart Parents series in partnership with the Nellie Mae Education Foundation. We would love to have your voice in the Smart Parents conversations. To contribute a blog, ask a question, or for more information, email Bonnie Lathram with the subject "Smart Parents." For more information about the project see Parents, Tell Your Story: How You Empower Student Learning as well as other blogs:
Michael Harlow is a consultant in education and workforce policy. Michael serves on the Northwest Local Board of Education. An independent consultant, he has done work for the Ohio Blended Learning Network, U.S. Department of Labor and KnowledgeWorks, a Cincinnati-based social enterprise devoted to improving public education. Follow Michael on Twitter at @TheHarlowReport.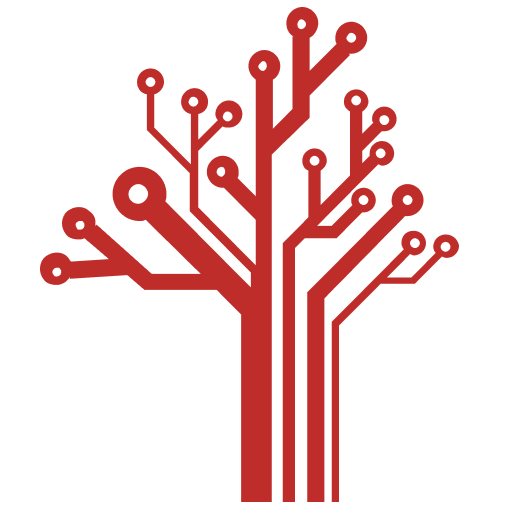 Getting Smart loves its varied and ranging staff of guest contributors. From edleaders, educators and students to business leaders, tech experts and researchers we are committed to finding diverse voices that highlight the cutting edge of learning.