The Next Big Thing in Personalization: The Student
Arthur VanderVeen
Let me be the first to call it: 2014 marked the "crossing of the chasm" in which a growing majority is joining the innovators and early adopters to incorporate analytics-based personalization into their digital learning solutions. Knewton, CCKF, Smart Sparrow, and New Classrooms, among others, are developing algorithms that dynamically map students' progressive mastery of a subject domain and recommend optimal pathways and learning modalities for learning. Publishers are using these "personalization services" to add a dynamically adaptive approach to digital learning. Knewton, through its backend personalization infrastructure, boasts over 7 billion "recommendations served."
These black boxes of learning use research-based learning maps and sophisticated learning analytics to infer how students best learn a subject area. The systems analyze whether one student's approach to mastering the content—in terms of pathway, pace, and learning modality—even time and place—may be a good fit for other students who share similar attributes. These are all behaviorally-based analytics, identifying what learning behaviors correlate with improved outcomes and recommending them to others. They reflect little understanding of how or why students perform as they do.
The X Factor in Personalization
What's been missing in these learning technologies—and what will be the next big focus in personalization—is the student. Not simply his or her location on the learning map, or the behaviors that led there, but the personal attributes or dispositions that influence how and why students traverse the map as they do. Research is showing that a student's "habits of mind" or dispositions are the X factor in her or her success—those non-cognitive traits that influence a student's willingness to apply his or herself to learn: curiosity, creativity, interests, motivation, goal orientation, confidence/self-efficacy, attention to detail, and the ability to self-manage with persistence or "grit."
Personalizing Personalization
Learning scientists and digital learning providers are developing a variety of ways to incorporate these dimensions into their personalized learning solutions.
The School Improvement Network's GAGE platform enables students to report how they're currently feeling about their learning with a simple choice of an emoticon that helps teachers personalize their interactions. This simple tool is based on the finding that students' self-assessment of their interest, understanding, and personal effort are critical factors to student success.
Compass Learning's Renzulli Learning inventories students' interests and preferred learning modalities and recommends standards-based activities and projects personalized to each student's learning profile.
Renzulli Learning's annual report on student learning preferences, based on aggregated data from more than 100,000 students nationwide, shows that differences in student interests and preferred learning modalities are real:
Thirty-six percent of boys report their top interest as athletics, compared to 13 percent of girls.
Eighteen percent of girls report their top interest as reading, compared to nine percent of boys.
Forty-eight percent of students prefer to learn through technology and games.
Forty percent of students prefer to learn through group interaction (peer tutoring, group work, and discussion).
Only three percent of students prefer to learn through lecture.
Math, science and technology all have grown over the past five years as primary interests for students, regardless of gender.
Renzulli Learning helps teachers provide multiple entry points into a topic that align with student interests or preferred learning modalities. The result is increased engagement and persistence, and thus higher learning outcomes.
A new start-up, APTUS, has developed a series of adaptive, interactive performance tasks that evaluate how students define, process, and execute on information. Originally designed to help athletes break through the mental barriers that block peak performance, APTUS analyzes how students approach and solve each challenge and develop a learner profile of seven non-cognitive propensities that are associated with higher performance:
Confidence
Focus
Self-Control
Detail
Competitiveness
Simplicity
Grit
Information like this can help teachers, coaches, parents, and students develop these non-cognitive propensities, indirectly but powerfully helping them "win the mental game" and improve both academic and extra-academic performance.
The Future of Personalization
All of these solutions build upon broader understandings of the host of cognitive and non-cognitive dimensions that influence how and why students learn and perform. Interest in non-cognitive dimensions is growing, as demonstrated by the Gallup Student Poll, which is conducting a ten-year longitudinal study to measure how students' self-reported feelings on well-being, hope, and engagement impact their academic achievement. The future of personalization will incorporate better measures of the non-cognitive as well as the cognitive dimensions of learning, building on student interests and learning preferences to increase engagement and persistence, and developing the habits of mind that support more effective learning in the long run.
For more on personalized learning and assessment, check out:

Arthur VanderVeen, Vice President of Business Strategy and Development at Compass Learning. Arthur tweets with @avveen.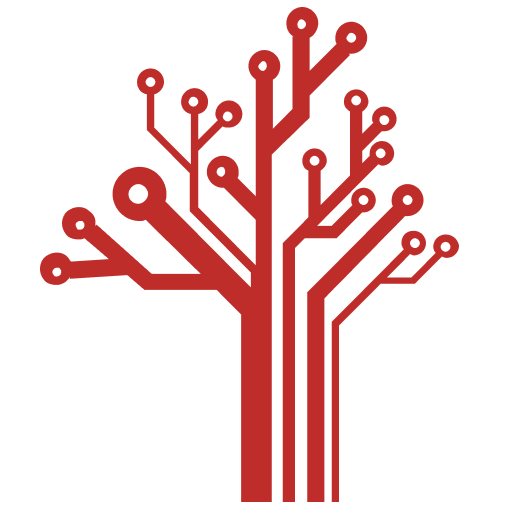 Getting Smart loves its varied and ranging staff of guest contributors. From edleaders, educators and students to business leaders, tech experts and researchers we are committed to finding diverse voices that highlight the cutting edge of learning.