A Solution to Higher Retention and Graduation, and Lower Student Debt is Simpler Than You Think
By: Joe Belsterling
Efforts to increase graduation and retention (or persistence) rates, and decrease student debt are one of the major trends in HigherEd. Even the White House is behind this, with the second College Opportunity Summit's focus in these areas.
Over the last several years, tremendous programs have been put into place by institutions to hold themselves accountable on increasing retention and graduation rates. Additionally, the government, institutions, and countless organizations have been focused on ways of mitigating the after effects of student debt, and minimizing student debt in the first place.
There are many opined roots of these issues, at both the K-12 and postsecondary levels.
At the K-12 level, I believe two major factors affect this:
    A lack of school counselors to assist students on their educational journey, and
    A lack of integration with higher education
Don Fraser adequately calls attention to the issue of a lack of school counselors, in his piece on supporting the White House's education agenda with technology. Budget cuts and misguided educational efforts have caused a national student to counselor ratio of 471:1 (the recommended ratio is 250:1). Further, only 3 states meet or exceed the recommended ratio, and many state ratios more than double the recommended ratio, with California taking the cake at 1,016:1.
This leaves students less likely to find the right college, and less prepared to attend and persist through college. This problem is worsened by the disconnect of secondary and postsecondary education.
On the higher education side, I believe low retention and graduation rates are highly attributed to one underlying factor:
    Students learning environments are not exploratory in nature because they are high-pressure, high-risk, and/or high-cost (both in regards to financial cost and time).
Changing majors and not choosing the right major is a substantial cause of low retention and graduation rates. In fact, high ability students cited a, "Lack of certainty about a major and/or career," as the number one reason for dropping out, and a, "Poor sense of direction," is one of the most frequently cited reasons by students for not experiencing a successful and satisfying college career.
This indecision stems from students' lack of exploratory learning environments in higher education.
Think about it. College courses are high-pressure, lengthy, and expensive. Students do not use them in an exploratory fashion because they take up 1/8th of a students college career, are increasingly expensive, and students care deeply about their performance. Students have limited opportunities to obtain internships, if they are lucky, and performance is extremely important if students want to advance in career pathways, so they are again not used in an exploratory fashion. The same can be said of other higher education startups (regarding time, pressure, and/or cost), which are admittedly innovating higher education in other invaluable ways, such as ModernGuild.
Some services do have parts of this exploratory nature (meaning they are quick, easy, pressure less, free or at least affordable, and constantly accessible), such as: Focus 2, MyMajors, etc. Unfortunately, however, they lack immersion. They aren't following up with any authentic exposure to the majors or careers they match students with, so they fall short of the full exploratory nature. One exciting platform career platform developed specifically for low-income young people is MyBestBets. As detailed in a recent DLN Smart Series publication, platforms like O*Net provide career awareness, employment readiness, and information but lack interactive features.
I believe the future of education lies in exploration and personalization, and will be  integrated with the rest of life. It needs to be easily and affordably accessible at any student's convenience. That's why MOOCs and online education is taking off — it's more affordable and accessible than traditional institutions. Online course database SkilledUp recently featured a blog with introductory MOOCs to many broad majors in their "Test Drive a College Major" Series.
Students want individual learning experiences, and if they are to truly learn, those learning experiences need to be exploratory in nature. Students need to be free when learning, or else their focus is not ever really on learning, it is on achieving some result or not wasting resources (time, money, etc.). I often hear students say the reason they go to class is because they are paying for their degree, which breaks my heart.
Students' educational process has become no longer about learning, but rather about achievement, efficiency, and minimizing waste/maximizing value.
I believe there are simple solutions to these problems education is facing, which center around the three pillars I believe are the future of education: personalized, exploratory, and integrated. As innovators of education, it is our responsibility to build these solutions to create a more effective and equitable educational system.
If you doubt the feasibility and simplicity of these types of solutions, a tangible example of this is MajorClarity. I founded MajorClarity due to many of the problems I witnessed above. The goal of MajorClarity is to solve these problems by offering students a solution that is quick and easy (and thus used in an exploratory fashion), by also delivering an authentic exposure to majors and career paths. Watch a short video on MajorClarity –
[vimeo 103650015]
The platform is able to integrate secondary and postsecondary education because it can be used at either stage, and has functionality that allows schools and institutions to integrate our platform into their existing academic advising offices and processes.
Although this may not solve all the problems that stem from a lack of counselors/advisors, a lack of secondary and postsecondary integration, and a lack of exploratory learning environments, I believe it is a step in the right direction.
If we want to move our country forward, it starts with education, and taking these steps towards an improved educational system. If these three pillars are incorporated (again: personalized, exploratory, and integrated), I believe it will be tough to go wrong.
For more on college and career awareness, see:

Joe Belsterling (@JoeBelsterling) is Founder and CEO of MajorClarity. He consults with early stage startups on business development, lean methodology and strategy.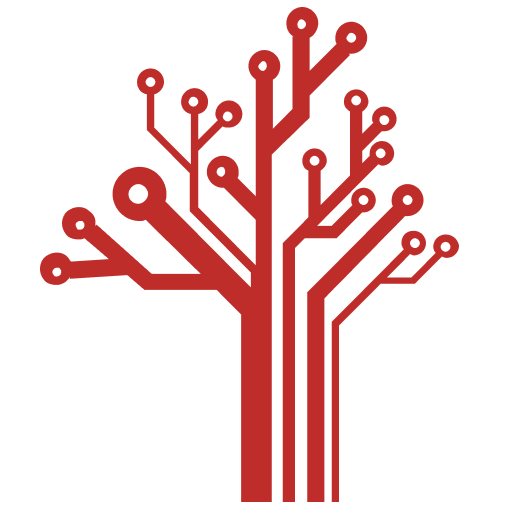 Getting Smart loves its varied and ranging staff of guest contributors. From edleaders, educators and students to business leaders, tech experts and researchers we are committed to finding diverse voices that highlight the cutting edge of learning.