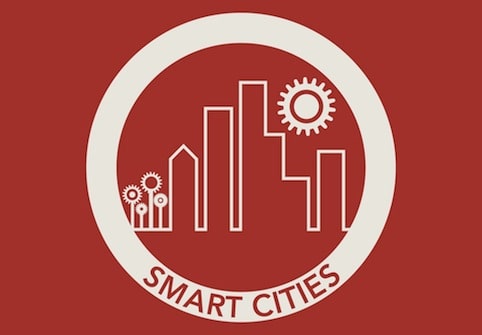 Boston has been a leader in education for more than 400 years. Building on the network of universities, learning and tech companies, and a big talent base, there are more than 130 education technology and learning-oriented startups in the Boston area.
Startups. In 2012 LearnLaunch was founded by its partners angel investor Jean Hammond, tech veteran Eileen Rudden, leading EdTech strategy and M&A advisor Mark Miller, serial edtech entrepreneur Hakan Satiroglu and technology entrepreneur Vinit Nijhawan. LearnLaunch provides support services to EdTech startups and LearnLabs, an EdTech accelerator. Both are aimed at assisting EdTech startups by establishing serious links between educators and the technology community. The amount of local venture capitalists and investors in the city alone makes Boston a welcoming location for emerging companies in need of financial support. (See 4 great LearnLaunch posts with sales and marketing tips for edupreneurs.)
Former NewSchools Venture Fund (NSVF) partner Jordan Meranus launched Ellevation, focused on the needs of English Language Learners. Since its inception, the company has expanded to serve more than 260 district partners in 30 states educating over 460,000 English learners.
BetterLesson makes it easy for teachers to find and share resources. Through a parntership with the NEA, the Master Teacher Project has created over 5,000 Common Core-aligned lessons.
EnCompass Education Solutions addresses the needs of families seeking information about autism, ADHD, learning disabilities, and other special needs with myEdGPS, a site to help families navigate through information and services for their children.
Boston funders include Atlas Venture with investments including Grockit, LearnBoost, SimpleTuition, and English Central; and Spark Capital with investments in Academia.edu, Altius, and DIY.
Online/offline. Harvard and MIT partnered to create edX, an anchor event in 2012–the year of the MOOC. Berkeley and UT joined the party but edX quickly fell behind Coursera which offers 718 course from 110 partner universities.
Despite being home to an early online leader, Maynard-based Virtual High School, Massachusetts is a laggard when it comes to online learning — actually capping virtual school enrollments at 500–and prompting protests from iNACOL.
Partnership & Portfolio. We don't often think of consistency as an innovation, but it's a welcomed differentiator in urban education. Mayoral control enabled Tom Payzant's decade long push that made Boston the best urban district in America by his retirement in 2006. The rise was backed by Boston Plan for Excellence, a local ed fund focused on 1) preparing and supporting diverse, highly effective teachers for Boston's schools, 2) cultivating ambitious instruction in every classroom with a coherent, data-driven approach to school improvement, and 3) creating break-the-mold new schools that ensure all students are prepared to succeed in college and career. Payzant was also a portfolio pioneer launching 19 autonomous pilot schools including TechBoston Academy, Boston Arts Academy, Fenway High, and Mission Hill with the support of local and national foundations and the Center for Collaborative Education (CCE).
When Ted Sizer retired from Brown, he and his wife Nancy had taken on the role of co-principals of theFrancis W. Parker Charter Essential School in Devens (West of Boston outside the 495 loop). CCE, the Boston Pilots, and the rest of American secondary education learned a lot from Sizer and the Coalition of Essential Schools.
More recently, Boston Day and Evening Academy has created proficiency-based pathways that allow students to progress based on demonstrated mastery rather than seat time. Students benefit from wraparound services, digital tools that help create a personalized approach, and a school open 12 hours a day.
In 2013, Education Pioneers celebrated 10 years of transforming public education in America. They were able to boast about their network of more than 2,000 Alumni and partnerships with 180 education organizations in 20 cities across the nation. As EP's second city, Boston has hosted much of this growth, with more than 230 Education Pioneers Alumni – over 10% of the total EP Alumni network – in the Greater Boston Area. "With Massachusetts consistently topping U.S. student achievement charts, Boston is an exciting place for talented leaders to connect with innovative partners around the city to advance opportunities for students," said Tanya Ramos, Senior Vice President, Eastern Region, Education Pioneers. As part of their most recent strategic priorities, Education Pioneers plans to establish itself as "the premier pathway for professionals to launch careers in education leadership."
The Boston Opportunity Agenda is a collaboration between the City of Boston and Boston Public Schools (BPS), which "have come together to ensure all residents have access to the education necessary for the upward economic mobility, civic engagement, and lifelong learning for themselves and their families" according to its website. Boston Parent's Organizing Network keeps the voice of parents front and center for BPS.
BPS saw steady but unremarkable improvement under Carol Johnson's six-year leadership. BPS CFO Jon McDonough was appointed interim superintendent after Johnson stepped down. The BPS acceleration agenda is a modest portfolio strategy ripe for an injection of online and blended learning.
Case Study. By the end of the decade, they will teach a case at Harvard Business School (HBS) on the innovator's dilemma faced by the education publishers made to digital learning service providers. Local control and the long tail of print textbooks are making the shift extended and uneven. Houghton Mifflin Harcourt, headquartered in Boston, is emerging from restructuring with a former Microsoft exec at the helm. Pearson, McGraw, and Cengage all have a significant base in Boston.
A new Pearson offering that emerged from the Boston higher ed team is Propero--a low cost college degree alternative.
The most amazing transition is Curriculum Associate's three-year pivot from workbook publisher to developer with the launch of i-Ready, an adaptive instructional platform.
Boston & Beyond. The Nellie Mae Education Foundation in Quincy supports personalized learning efforts in metro Boston and throughout New England. Executive Director Nick Donohue recently joined me on the iNACOL board and sponsors CompetencyWorks. NMEF also funds the New England Secondary School Consortium, a leader in proficiency-based learning.
JFYNetWorks is a blended learning program that helps teachers make effective use of online resources. JFYNet Blended Learning Specialists works with teachers throughout the year to align digital resources to students' needs. Their goal is "to make learning effective and exciting for both students and teachers." While they are Boston-based, they serve more than 6,000 students per year in 14 districts in 3 states.
Boston edupreneurs will continue to influence learning nationwide. But it's also clear that while Boston is the fourth most important source of learning innovations on the planet (after Silicon Valley, NYC, and Chicago) these innovations have not yet widely permeated K-12 schools.
This post is part of the Smart Cities series. Our new book, Smart Cities That Work for Everyone, will be out September 17.
Curriculum Associates and Pearson are Getting Smart Advocacy Partners. Coursera is portfolio company of Learn Capital where Tom is a partner.
Tom Vander Ark is the CEO of Getting Smart. He has written or co-authored more than 50 books and papers including Getting Smart, Smart Cities, Smart Parents, Better Together, The Power of Place and Difference Making. He served as a public school superintendent and the first Executive Director of Education for the Bill & Melinda Gates Foundation.