Smart Cities: Lessons from Tampa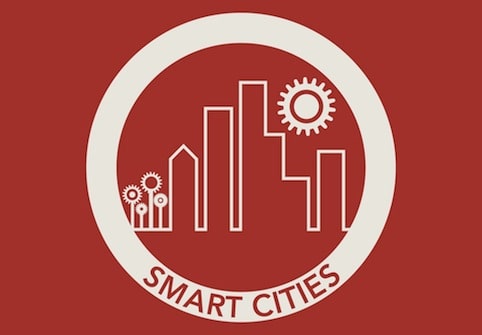 Tampa area districts serve more than 300,000 students but don't get much national attention. The most widely covered education story from Tampa-St. Pete area is the grant-funded improvements to the Hillsborough teacher evaluation system (see Smart Cities:The Hillsborough Leadership Story).
In January 2013, Emily Douglas from Battelle reviewed the Measures of Effective Teaching Study that Hillsborough participated in and noted six key findings:
Great teaching CAN be measured:"The data show that we can identify groups of teachers who are more effective in helping students learn.
Teachers need meaningful feedback to grow, so provide it: "Student perception surveys and classroom observations can provide meaningful feedback to teachers.
Observations should be done by multiple reviewers, multiple times:  Shorter, more frequent observations from two or more observers per teacher provide a more reliable snapshot of true teacher performance than a single, longer observation.
Building processes that increase trust and fairness will result in better data: Having detailed, communicated processes when it comes to evaluations and student surveys, as well as rigorous training and testing of observers against a set of standards or expectations increases data quality.
Surveying students? Ensure Confidentiality: Student survey data becomes more reliable when students feel that they are able to provide anonymous feedback.
Utilize multiple measures when building teacher evaluation or performance index formulas: "Compared with schemes that heavily weight one measure, those that assign 33 percent to 50 percent of the weight to student achievement gains achieve more consistency, avoid the risk of encouraging too narrow a focus on any one aspect of teaching.
Hillsborough schools.  After  three consecutive overall "A" grades based on Florida's grading system, Hillsborough slipped from A to B in 2012. In the last decade Hillsborough schools made big gains in the number of students earning Advanced Placement scores of 3 or better particularly among underrepresented minorities. Ask superintendent MaryEllen Elia which schools are doing interesting work and she'll mention:
Single Gender Academies. In 2011 Hillsborough established single gender schools – the Boys Preparatory Academy at Franklin Middle School, and the Girls Preparatory Academy at Ferrell Middle School. The students wear uniforms and each student is provided with an iPad to work with at school.  The dramatic increases in test scores in just two years has been very exciting.
38 magnet schools including four International Baccalaureate (IB) high schools.
Middleton High School. After a few years struggling academically, this inner city school has become a bio-med magnet with an award-winning robotics team, which has competed against college level teams nationally and internationally.
Walker Middle School. Many faculty members are interested in using videotaping as a new source of professional development at this pre-IB magnet.
Hillsborough County has 46 charter schools, although few are high performing.  Charter Schools USA, headquartered in Ft. Lauderdale, operator of 48 charter schools on 45 campuses in five states including 37 charter schools in Florida and three in Hillsborough: Henderson Hammock, Winthrop, and Woodmont.  
Two hours south of Tampa there is a city that runs a charter network, the City of Cape Coral Charter School Authority. Launched in 2003, it came after the Indianapolis mayor won the right to charter and paved the way for innovations like the Rhode Island Mayoral Academies (discussed last week).
Pinellas County is a 40 mile long peninsula on the Gulf stretching from Tarpon Springs to  St. Petersburg.  Pinellas County Schools serve 104,000 students, about half the size of the district across Tampa Bay.  But that still equates to an $800 million annual operating budget.
Michael Grego, who started his career as a teacher in Hillsborough, has been superintendent for a year. Pinellas dropped from B to C on the state rating system during the last school year.
As has been the case statewide, there has been significant improvement in grad rates in last four years. Like Hillsborough, Pinellas has increased the percentage of students taking AP courses, but Grego complained about the new Florida law that allows students to take as many AP courses as they can handle arguing that it could cost the district as much as $60 million.
St. Petersburg College is offering a free online "Get Ready For College" math course.  A about 850 students from across Florida enrolled. Pinellas County Schools is working with SPC to make the program more accessible to high school students, said Judith Vigue, the school district's director of advanced studies and academic excellence.
A decade ago Pinellas was a national leader in TQM and ran a Quality Academy to train other districts in the tools of continuous improvement. Evidence of a commitment to execution and improvement remains evident in a highly structured strategic plan.
Last year there was a 28 percent increase in enrollment in public charter schools.  Four new charters will open next month bringing the county's total to 22, only four of which are high performing.
Pinellas Virtual School offers full and part time enrollment to a couple hundred students.  Speaking of online learning, a new Florida funding formula has resulted in pre-enrollments reduction of one third for Florida Virtual School. The formula reduced the subsidy to FLVS and provides fractional portable funding that increased the net cost to districts for kids taking FLVS courses.  It looks like districts are (sadly and illegally) counseling kids away from this important option.
Lessons.  The longevity of the Hillsborough leadership and the comprehensive preparation it afforded a leader like MaryEllen Elia were made possible by stable and effective governance. Relatively common in small districts and charter management organizations, the stability in Hillsborough–like Payzant's tenure in Boston–combined with a drive for improvement led to a relatively high functioning organization.
Districts and charters seldom collaborate and generally compete for students in Florida–  where there are no portfolio districts or compact cities. It may be because Florida's countywide districts are so large and, while charters are numerous, enrollment is still relatively low percentage of the total.
Making educator evaluations more effective requires and strong trust-based relationships and a good deal of political capital.  The key lesson from Hillsborough is, "Create a sense of urgency rooted in student learning."
High performing organizations grow their own leaders. A lack of political stability makes that unusual in urban American education–but Hillsborough, Florida is a great exception.
MaryEllen Elia has been the superintendent of the Hillsborough County Public Schools for eight years–only the fourth superintendent in 50 years. In preparation, she held just about every job in the central office, "I had a number of jobs that crossed over divisions: instructional, nontraditional programs, summer school, elementary, high school, transportation, food service, data, assessment, and facilities," said Elia.
For decades, Hillsborough superintendents have been "purposeful in creating wide range of experiences for leaders–it really helps," said Elia.  Her extraordinary preparation required remarkable political stability.  She said the key in a word is relationships:
Historically, our superintendents and leadership teams have come up through the system and have served in several roles during their decades-long careers. As a result they have built relationships along the way. That makes a qualitative difference in their interactions with district employees, board members, community leaders, union leaders, etc. Those relationships establish a foundation of trust that makes it possible to successfully undertake major initiatives.
Leadership longevity starts with the school board. "We currently have two Board member who have served for more than 20 years, and one who is nearing 20 years," said Elia. But that is likely to change with the potential for significant turnover in the next few years.
Elia has a hands-on style, "I'm very involved in what's going on."  She tries to "break down the silos across the divisions." Eight area superintendents support 266 schools serving 200,000 students.
On the risk of a top-down culture, Elia said, "We are strong implementers because we listen to people; we meet constantly to get feedback and are very involved in the community."
Relationships with employee groups are very strong due to continuity of leadership in district as well as employee groups.  "Employees feel loyalty to the district, the schools and the kids," said Elia.  "We are problem solvers, we work through issues before they get to be a big a deal," explained Elia, "No one is perfect–we check into problems thoroughly." She said district leadership talks to employee groups almost every day.
Empowering Effective Teachers. "I'm a teacher," said Elia, who came to Hillsborough as a teacher in 1986.  "Teachers need to be the best they can be and constantly trying to improve," explained Elia about the decision to revamp teacher evaluation.
In 2010, Hillsborough launched an updated teacher evaluation system–Empowering Effective Teachers (EET)–including peer and mentor evaluations, principal evaluation, and student learning gains using value-added measures. As a case study explains, "These multiple measures of teacher effectiveness represented a significant break from the former evaluation system, which relied solely on principal input."
Teachers are observed at least three times per year–a big change from a time when tenured teachers required observation once every three years.  The new observation rubric, based on Charlotte Danielson's work, offered a fuller view of teachers' effects on student learning, with four performance ratings across four domains detailed in 22 individual components.
"Our teacher mentoring program is by far the facet of EET that excites us the most," said Elia.  First and second year teachers are assigned a full-release mentor who guides them through the start of their career.  "Our retention of first year teachers has risen from 72% (before mentors) to 86% in the first year, and then up to 94% after the second year."
"Though our new evaluations have gotten a lot of attention, we're also excited about how we have matched professional development to our evaluation and observation results to better meet the needs of our teachers," said Elia. "Our PD offerings are directly aligned with the observation rubric, providing that direct linkage between the evaluations and the process of improving as a professional."
In 2010, Hillsborough also revamped principal evaluations adding student achievement, a 360-degree survey, school climate metrics, and evaluation of teachers. Teacher and principals will soon have access to actionable, real-time student data on their desktop.
Administrative hiring has also been updated with grant support.  EdWeek notes that questions for prospective principals in job interviews are now scripted and all candidates are now asked the same questions and scored on the same rubric.
Elia and her team outlined six steps that district leaders can follow as they develop and implement teacher and principal evaluations:
Build a foundation of board-district-union shared leadership.
Create a sense of urgency rooted in student learning.
Establish a high-capacity executive team composed of respected district leaders.
Include teachers and principals in every phase of the work.
Communicate clearly and constantly through multiple channels.
Incorporate learnings from implementation quickly.
"We need to create positive leaders," said Elia, "that support excellence in teachers.  We need teachers who find out what they can do to get better and then work to get better."
Hillsborough hires 500 to 800 teachers every year. They strive to get better at hiring and developing teachers. "We don't have it figured out yet, we're constantly surveying teachers" see find ways to improve.
The district is negotiating a new salary schedule with a big pay bump for highly effective teachers. They will also keep an eye on the implications of virtual and blended learning as they expect growth in that areas.
Disclosure:  FLVS is Getting Smart Advocacy Partner.
Tom Vander Ark is the CEO of Getting Smart. He has written or co-authored more than 50 books and papers including Getting Smart, Smart Cities, Smart Parents, Better Together, The Power of Place and Difference Making. He served as a public school superintendent and the first Executive Director of Education for the Bill & Melinda Gates Foundation.