Innovation Leadership: Spurring & Supporting Entrepreneurship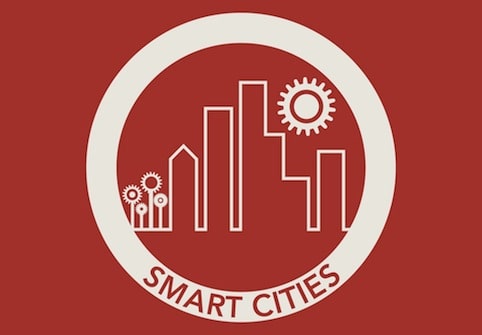 By: Christopher Nyren
As originally argued in my November 2012 Educelerate blog post, I have been a strong champion of Chicago as the "Second City" of EdTech. And while Getting Smart's Smart Cities may have finally acquiesced to my point of view, I continue to bang the drum to get more widespread recognition of such over-looked centers of education innovation.
Chicago's history of education innovation extends to the University of Chicago's pioneering extended education and correspondence coursework in the 19th century as well as its foundational role in the largest capital raise in the history of education, the online learning network UNext, which raised $150 million from Michael Milken and Larry Ellison over 1998-2000 — a decade before anyone had coined the term MOOC.  Despite its ultimate failure, UNext's scattered staff did help spawn local online learning efforts that actually did monetize and scale, including the Chicago based Career Education Corporation, DeVry Education Group and the more recent 2013 exits Embanet (acquired by Pearson for $650 million, or 4x revenue) and Deltak (acquired by Wiley for $220 million, or 5x revenue).
Having appreciated this long history of education innovation first-hand as a Chicago-based junior analyst at CSFB in 2000 and then as a founding member of the Chicago-based corporate development team for Apollo Education Group in 2007, I have long bristled at our city's over-looked role in EdTech.  But it was not until I found myself in Silicon Valley after starting Educated Ventures in 2011 that I realized I could do something about this.
While spending several months in the Bay Area for client work in spring 2012, I sought to meet and learn from as many players in Silicon Valley's EdTech Ecosystem as I could, including attending a seemingly unassuming bar of sweaty edupreneurs (actual and aspiring) for a Technapex EduTech Mixer and Panel. Coming across a smug entrepreneur with no education experience who noted quite matter-of-factly that he was going to create the first Harvard online, I thought nothing of it until a few days later when the Minerva Project announced the largest-ever seed funding from the famed Benchmark Capital.  And so in my return home, I was inspired to do what I could to recreate this network effect for Chicago.
As a first step, I founded, branded, promoted and have continued organizing Educelerate and its associated blog, online interviews and  Meetups (offline and online).  We have come a long way from our first meetup on Chicago's K-12 EdTech Startups in June 2012 where a young Chicago Public Schools teacher Jeff Scheur attended, just months before moving to the Bay Area, taking his start-up NoRedInk with him.  Jeff's enrollment in the Bay Area edtech accelerator ImagineK12 and subsequent capital raise from a sterling syndicate of Silicon Valley venture funds is a perfect example of both the challenge and opportunity before us at Educelerate.  And it is why in coming across dynamic education start-ups like eSpark Learning (a former member of the Silicon Valley accelerator 500 Startups) or the bootstrapped WyzAnt that I have done anything I can to help them to attract capital, press and talent to stay and flourish in our city.
Coming up on our two year anniversary, Educelerate hosts twice monthly panel discussions and workshops with nearly 800 local "Educelerants" in Chicago, providing an organic marketplace of ideas and exchange to current and aspiring edupreneurs, technology enthusiast educators, corporate leaders at larger education companies, developers exploring the move to education, etc.  These panel discussions have included more niche, "community deepening" topics like "Relating Academic Research for Education Startups" as well as more mass, community expanding topics like "Founding and Funding an EdTech Startup."  And in the ultimate "tentpole" community building event, we organized Chicago StartupWeekend EDU in November 2013, the first Education focused StartupWeekend in Chicago (let alone the Midwest!), which spawned the 4.0 Schools and EdSurge Tech for Schools Summit success story Fantasy Geopolitics as well as a PD related product now called EdVentory (Dan Rezac).
Lacking a formal fund to make this a real "accelerator", I sold my home, found a local serial K-12 entrepreneur with a shared view of the market and formed Educated Capital, a simple Delaware LLC, through which we have made $25,000-$50,000 investments in the most promising local edtech plays.  In addition to our small checks, I have leveraged the venture, seed fund and angel relationships developed through my separate advisory business, Educated Ventures, to help these start-ups raise larger seven figure rounds.  In this way, I can proudly state that our "virtual accelerator" has helped our affiliated Midwestern education ventures raise upwards of $40 million in total funding, a number that exceeds many of our East Coast peers and even approaches ImagineK12.
Through our success in Chicago, I came across Steven Wellvang (the former president of ECMC Holdings), who had been trying to help organize the Twin Cities education community along the lines of their very successful MedTech ecosystem.  Immediately spotting the geographic links to my work in Chicago, I came to further appreciate the particular success of Twin Cities based education companies with some further research.  As published in an Educelerate blog post on "EdTech Unicorns", the Twin Cities has actually seen nearly half a dozen homegrown technology-enabled education companies scale to be among the largest companies in this sector, which ranks just behind the Bay Areas (Chesapeake and Silicon Valley).  While former employees of pioneering 1980's players like Control Data, MECC and NCS have helped start some of these current champions, there is not a single accelerator or incubator located across Minnesota (even in general technology) and more recent successes like Matt Hardy's Kidblog have had to go off to Silicon Valley (500 Startups) for support.
With Steven's local leadership, Educelerate Twin Cities has launched a similar slate of monthly Meetups focused on the local market's particular segments of expertise and leading companies, including current promising EdTech startups.  We have again used the rallying cry of StartupWeeknd to organize May's highly successful Twin Cities StartupWeekend EDU and a post-SWEDU EdTech showcase.  Indeed, while Minnesota school teacher Eric Nelson travelled to Chicago for last fall's SWEDU to launch Fantasy Geopolitics, he got to serve as a coach at Twin Cities SWEDU to help other local teachers with their ideas (including the top two teams).
In a similar vein, we have sought to bring our EdTech Ecosystem in a Bottle model to local partners in other over-looked markets like Los Angeles and Phoenix.  Indeed Southern California has seen nearly as many scaled successes amongst education technology companies as the northern half of the Golden State, but again lacked even a single Meetup group, let alone any EdTech accelerators.  After launching an Educelerate LA, we stepped in to help organize LA StartupWeekend EDU and a post-SWEDU event featuring some of the most promising startups that tapped into the buzz around "Silicon Beach" and drew 165 attendees, one of the most heavily attended EdTech Meetups across the country!
It is my hope that this humble effort has helped bring more attention to the Midwest, Phoenix and Southern California (call it the "Route 66 of EdTech").  In so doing, we have created a scaleable and replicable model that combines high quality in-person event programming, Startup Weekend EDU, a video-based web presence powered by (the Chicago-based) EdReach, Educated Ventures investments and advisory work (well that might be harder to replicate) with visibility and outreach to major education media sites like Getting Smart and EdSurge and synergistic local partners (see TIES Minnesota, New Schools Chicago, Cross Campus, Tallwave, and Matt Pittinsky's "AZ EdTech" group).  And we are now speaking with foundations and corporates about our case for all the EdTech markets between Silicon Valley and Silicon Alley and making our accelerator a bit less "virtual."

Christopher Nyren is the founder of Educelerate and Educated Ventures and organizer of Chicago Startup Weekend EDU.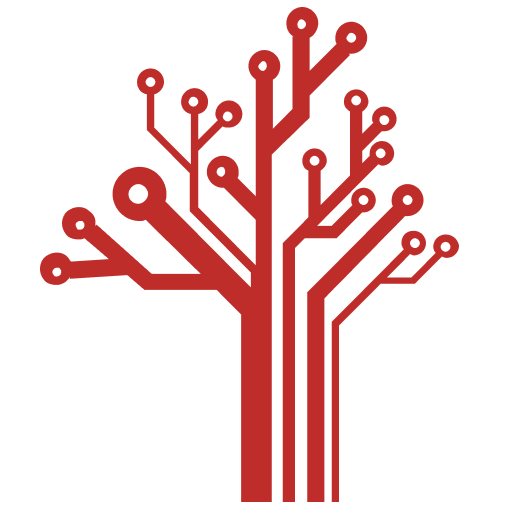 Getting Smart loves its varied and ranging staff of guest contributors. From edleaders, educators and students to business leaders, tech experts and researchers we are committed to finding diverse voices that highlight the cutting edge of learning.