Design Thinking in Schools: An Emerging Movement Building Creative Confidence in our Youth
By Sandy Speicher
A few years ago I interviewed a group of high school students who had just taken a semester-long "Introduction to Design Thinking" course. In the class, they did a series of projects with increasing complexity in order to learn the process of design. I asked Andrew, a freshman, to name his favorite project from the class. Without pause, he answered, the first one — designing a name badge for someone else.
I was surprised to hear Andrew's response, as I tend to think big in terms of the potential for design thinking. I believe that design can help address the world's greatest challenges, and frankly, I wasn't quite sure why the teacher had opted to include something as seemingly mundane as designing a name badge. Intrigued, I asked Andrew to tell me some of the reasons he liked that project so much.
Until that project, Andrew explained, he had never realized that he could create something that would make someone else happy. He expressed how good it felt to realize that creating something of value for someone else was within his ability. Andrew said that he had learned new things about himself: he could be a leader, he could effect someone else's experience, he could listen to their needs and interests and make something meaningful from it.
Impressed, I expanded on the question, "Based on your experience with that project, what's something else you'd like to design?" Andrew looked up to the sky, thought for a few seconds, and said, "Well, the state economy of Michigan could use some help. And the school cafeteria. I'd like to redesign the school cafeteria."
What is design thinking? Loosely put, design thinking is a set of tools, methods, and processes by which we develop new answers for challenges, big and small. Through applying design thinking to challenges, we learn to define problems, understand needs and constraints, brainstorm innovative solutions, and seek and incorporate feedback about our ideas in order to continually make them better. The more we apply design thinking to the challenges we see, the deeper we strengthen the belief in our ability to generate creative ideas and make positive change happen in the world.
Many educators and school leaders are working to integrate design thinking into their classrooms, and here at IDEO and the K–12 Lab Network at Stanford's d.school, we have been a part of making some of these programs happen. In the last few years, we have seen an enormous increase in inquiries about how design thinking is being used in schools. Parents want creative-confidence-building programs for their kids. Teachers are looking for inspiration around curriculum and for communities of like-minded educators with whom they can share ideas and collaborate. School leaders are asking for creative ways to integrate design thinking as a long-term strategy.
Mapping a global movement. A global movement is unfolding, and in response to the overwhelming interest around design thinking in schools, IDEO and the d.school have created a new directory — Design Thinking in Schools — to highlight the network of institutions that are at the forefront of this movement.
The directory, launched in mid-October, already features a wide range of programs and resources. There's a mix of learning environments, from charter and district public schools to museums and summer camps. The programs are diverse, including after school "lab" environments and schools that use design thinking as the basis for subject-matter courses. Some programs offer workshops and training to organizations researching educational outcomes associated with design thinking. The programs' offerings also come from all over the world, from Ahmedabad to Auburn Hills, from Singapore to Spokane.
If your school or program is already teaching design thinking to youth, please add yourself or your organization to the directory. If you are interested in finding a program or resources to help integrate design thinking in your school, the directory offers a great set of organizations already listed for inspiration and new connections.
The need for design thinking. This movement to build a generation of design thinkers could not be more timely or more relevant. We are living in an age of increased complexity, and are facing global challenges at an unprecedented scale. The nature of connectivity, interactivity, and information is changing at lightening speed. We need to enable a generation of leaders who believe they can make a difference in the world around them, because we need this generation to build new systems and rebuild declining ones. We need them to be great collaborators, great communicators, and great innovators.
As we help today's students build their foundation of core academic knowledge and skills, we also need to look at the ways we are helping our youth build their confidence in their abilities to create. From name badges to state economies, we need our youth to know that they can empathically and intelligently shape the world. We need to help them develop the tools to create change.



At the New York district public school of Brockport High, students can enroll in an engineering design and development course where they use design thinking to apply their knowledge of math, science, and engineering to solve real-world problems.


The Victoria-Cedar Alliance in Singapore offers a six-year Imagineering Program leading to a certificate. Through design thinking, the Imagineering Program helps students gain a deeper understanding of social issues, develop empathy with people in the community, and cultivate a passion for improving the lives of others.


Design for Change is a contest for middle school children. By empowering students to identify the challenges that most affect their communities, Design for Change encourages kids to find the solutions and lead adults and their classmates in the effort. Design for Change began in 2009 at Riverside School in Ahmedabad, India, and now reaches students in more than 200,000 schools across the world.


In Massachusetts, Newton North High School offers a Greengineers program in which design thinking is the basis for a collaborative think-tank. The effort combines diverse content areas such as chemistry, engineering, physics, economics, finance, fashion, and industrial safety.


The Ellis School, an independent school in Pittsburgh, PA integrates design thinking into several courses such as Introduction to Engineering Design, Physics, and Computer Science. Recently, students at Ellis used design thinking as a school-wide initiative to find and answer problems related to girls' education throughout the world.



Synapse School, an independent K-8 school in California, combines design thinking with a constructivist-learning framework. Students as young as kindergarten use design thinking in their projects, and take a class that specifically helps them learn design process.


Swansboro Elementary School, a district public school in North Carolina, is exploring the integration of design thinking and the Common Core standards. The school's goal for students to use knowledge, understanding, and design thinking methods as a way to develop a strong emphasis on empathy and problem-solving and to grow socially, academically, physically, and emotionally.

Sandy Speicher is an associate partner at the global design and innovation firm IDEO, where she leads the Education practice. She and her teams have helped create a scalable, affordable education system in Peru, strategies to improve schools for the poor in India, digital learning platforms that meet the needs of today's students, and approaches to increasing teaching effectiveness in the US. Prior to IDEO, Sandy taught visual communications at Washington University in St. Louis, Missouri, and spent six years teaching design thinking to fifth-graders at a public school in San Francisco.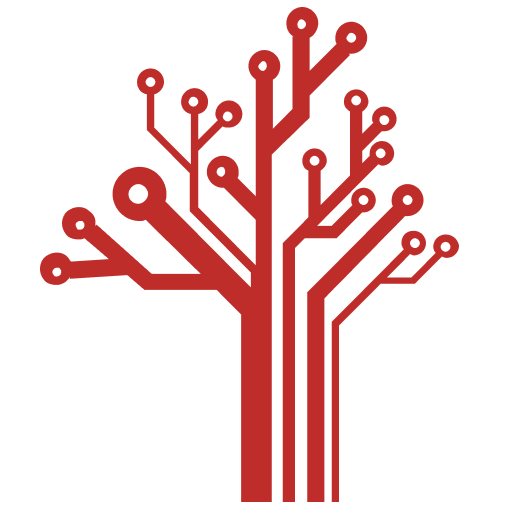 Getting Smart loves its varied and ranging staff of guest contributors. From edleaders, educators and students to business leaders, tech experts and researchers we are committed to finding diverse voices that highlight the cutting edge of learning.