International Studies: Opportunities and Challenges for Higher Education Systems
International Studies: Opportunities and Challenges for Higher Education Systems by Kristen Winkler originally appeared on Edcetera. 
Let's discuss the internationalization of higher education on the student side. I've recently started thinking more and more about whether online experiences in the mid- or long-term are going to replace the traditional study year abroad that so many college students take.
I've written extensively about the various aspects of MOOCs over the past couple of weeks, and undoubtedly one of the most appealing points about them is to have access to a world class education without physically being in the same place as the professor. Another appealing point is that MOOCs are largely free of tuition, which makes it more accessible to people around the world who otherwise wouldn't be able to afford that type of education. On the other hand, there's also the important discussion of how to increase completion rates, whether this might be through blended approaches of online and on-campus, local study groups, or other ways we might only discover in the years to come. Another still largely undecided question is how to give credit for MOOC courses, or whether to do it at all. Most top-tier universities in the North America and Europe seem to have their traditional programs running alongside certain MOOC courses at the same time, which tells me that they don't see MOOCs as a threat to their business model.
I also wrote about the fascination some of the big players seem to have for branch campuses, often in the highly interesting markets in Asia. Of course, a good name doesn't automatically imply that all branch campuses will be great schools. In the past years, a few had their fingers burnt.
So how does this tie in to the classic, proven approach of spending a semester or two abroad? I've always been an advocate of the year abroad. Not only is it good for a student's resume, but it broadens their mind culturally (and linguistically). Students learn to work in teams with people from other cultures, and in our global workforce this is probably a very necessary skill to develop.
Exchange programs in both the U.S. and Europe have been established for decades, so I would say it's relatively easy to study at a foreign university. But lately, I have come across some pretty interesting articles that seem to challenge this view (at least for the European students).
Studying in the EU
In general, more North American students decide to study abroad than their European counterparts, which is interesting, as the Erasmus program (the European study abroad program) celebrated its 25th anniversary in 2012. Schools that are seeing an increase in foreign students are not necessarily catering to the study abroad model. For example, Dutch and Austrian universities have been flooded with German first semester students in recent years. However, this is not so much about studying abroad as it is due to students not getting accepted by a German university.
There have also been some new dynamics within the EU that seem to worry the Scandinavian countries in particular. The European Court of Justice ruled that foreign students are now eligible for grants and student loans. The Danish Ministry of Education estimates that it could be faced with additional cost of $35 million USD for foreign students from other EU countries.
On the other hand, we have to see that European nations are actively promoting Europeas an interesting place to study. In the Netherlands, for example, internationalization is fostered and facilitated as currently 75% of the country's university courses are taught in English. Europe wants to position itself as a competitor to classic destinations like the U.S or Canada.
Studying in the U.S.
Interestingly, it's neither Germany nor Britain that sends the most students to the U.S. It's Turkey. In the past, Germany and France were popular destinations for Turkish students, but now learning English has become increasingly popular and important. As Great Britain's change in visa policy makes it harder for Turkish students to go to university there, they have now turned to the U.S.
As it is in Europe, diversity should be an advantage for U.S universities. Highly educated, skilled foreign talent will be increasingly necessary for the workforce of the future. What is, to some degree, worrisome is the overrepresentation of the emerging nations in American universities.
Certainly, colleges and universities have to follow the money. That's understandable. But that half of the foreign students in the U.S only come from four nations — China, India, Saudi Arabia and South Korea — may not be healthy for the American higher education system.
Besides a large number of foreign students coming from very few countries, what these foreign students are studying in the U.S is also lacking diversity. More than 50% of international students only study in four fields: business and management, engineering, computer science/mathematics, and the physical and life sciences.
In conclusion, the economics in higher education are taking an ever increasing role in international studies now more than ever before. The aim to study in a foreign country for the cultural experience has often been replaced on the student side by who offers me the best conditions and job prospects later on. So, the developed nations are competing with one another on how to attract the best talent — the competition has become much broader than who can offer the best education only.
Will MOOCs make it easier for students to receive a more global education? Do you think students will elect to study abroad virtually rather than physically? What will the implications be? Join the discussion by leaving a comment below with your thoughts.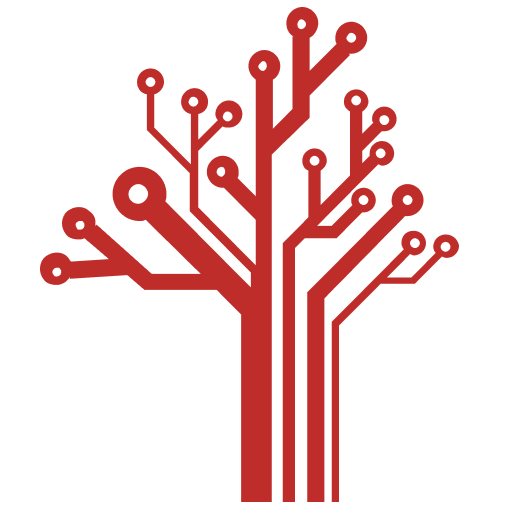 Getting Smart loves its varied and ranging staff of guest contributors. From edleaders, educators and students to business leaders, tech experts and researchers we are committed to finding diverse voices that highlight the cutting edge of learning.