Encouraging Innovation in Curriculum: Strategies for Support and Implementation
By Charles W. Keene
Educators strive to equip students with the tools necessary for enlightenment, self-empowerment, and success. Once students begin their college experience, it becomes the responsibility of that institution's professors and administration to prepare those students for future endeavors.
We must be in a continuous state of innovation to ensure that students today do not emerge from their universities with outdated knowledge and techniques. Technology and job performance demands continually raise the bar for potential future employees to succeed. As professional educators, we need to raise the bar as well to ensure our students have the skills and knowledge to succeed in our ever-changing world. To paraphrase Abraham Lincoln, "The dogmas of the quiet past are inadequate to the stormy present… so we must think anew and act anew."
Analyzing Curriculum to Meet Students' Needs
Knowledge is built upon the past. The ongoing struggle in education is forming a curriculum that both analyzes the past and looks to the future effectively. As the very nature of the job market changes, the way things have been done is not the way they will be done. For example, if a student graduates from a graphic design program today, he could actually be months behind in terms of skills when he enters the job market. Technology is accelerating that quickly. Students who are isolated in the bubble of an outdated curriculum could potentially emerge from their university experience already obsolete.
Companies expect new hires to have the skills necessary for tomorrow's business landscape. Knowing this, I began to research this specific issue and its effects on marketing graduates' success as they entered the workforce. By asking for honest feedback from invested stakeholders, I saw a disconnect between curriculum goals and the reality of daily operations. For example, many of our incoming students may have felt that they would be trained to be (and expected to be hired as) brand managers upon graduation. While our curriculum would more than prepare them for this opportunity, in reality, most companies will require our graduates to have sales experience before controlling a brand.
As a department and a college, we asked how we could marry our current marketing program and curriculum with a thorough and applicable sales component. At the direction of our department chair, I was tasked with planning and implementing a sales certificate program that would teach not only our marketing students, but any undergraduates, effective sales strategies so they could enter the job market prepared.
Gaining Support for New Ideas
When attempting to change a current curriculum or form a new program, it is necessary to analyze possible institutional barriers and find a solution within those parameters. With nearly any new program, an institution invests a variety of resources. Time is needed for proper research, course development, hiring of instructors, committee planning and design, and, of course, approval from the administration itself. It is undoubtedly an imposing and time-consuming task. However, if we are genuinely striving to better equip our students, it is essential.
The first step to gain support for new ideas is getting your own department on board. With proper research based on feedback from alumni, employers, and other stakeholders, you can develop a plan that identifies and proposes solutions for discrepancies you may find. Once you have your department's backing, the process can begin to gain university approval.
This process differs from university to university, but the key is a proper understanding of your own institution's governing system and structure. In higher education settings, it is important to consult with a number of campus employees, including admissions officers, registrars, advisors, career services providers, and internship recruiters to create a fully formed and practical plan for implementation. As you design a curriculum or amend a current one, be open to constituents' ideas and suggestions. Many times, these voices can help you cement your goals into a practical plan. Our finished product was definitely made better by adhering to this model.
The Power of Students' Voices
Students' enthusiasm and interest in a new program, though not the only factor, is a critical component that determines its success. To motivate students, it is important to appoint — in marketing terms — a "product champion." Preferably a faculty member, this person should have the ability to connect with students and show them the promise and practicality of the new curriculum. The students will be able to see the potential of the new opportunity when they are shown the solid research behind the endeavor and learn the qualities employers are looking for. A successful program develops when students are just as invested as the institution.
From my personal experience, our sales certificate program grew from one student, who completed all the requirements in the first semester, to over 50 students this semester. Even with strict GPA and internship requirements to guarantee a quality experience, our program is expanding exponentially. In this particular program, students gain valuable skills to aid them in sales and the broader work environment. The certificate is also strategically highlighted on transcripts, and students receive an additional "diploma" detailing their accomplishments.
Maintaining an Innovative Vision
Perhaps even more important than successfully establishing a new program or curriculum is maintaining it. The nature and mechanisms of a program will — and must — change over time from the initial vision. Just as the original idea for a program was based on relevance and addressing curriculum gaps, the new curriculum needs to adapt to changing needs to remain effective and relevant. In order to do this, you must:
Establish benchmarks to reexamine the program on a consistent basis.
Move beyond the boundaries of academia. Local or national competitions or conferences are great ways to communicate with leaders about an industry's needs and future projections.
If the school's mission is revised, it may be time to reassess the program's alignment with the school's new mission and vision.
Partner with student groups, alumni, advisory boards, and local and national organizations to encourage enrollment in the program and receive feedback from current students and alumni about the strengths and weaknesses they perceive within the program.
Bring alums in the profession back to the classroom to share as "Professor for a Day" to close the academic and professional loop.
Re-envisioning a curriculum to keep it relevant and practical for students should obviously be a top priority for educators. To truly serve our students and ensure our programs are preparing tomorrow's leaders, timely alterations and amendments to a program are necessary. The process can seem arduous, but with proper research and support from the department, an idea can become a reality. Before starting a journey like this, need the unequivocal support of leadership and students is needed. The implementation of new visions strengthens our goals — and opens worlds of opportunity for our students.
Charles W. Keene is an assistant teaching professor at the University of Missouri's Trulaske College of Business. Charles was tasked by his department chair and dean to create a sales certificate program that prepared undergraduate students for careers in the highly professional and dynamic field of sales.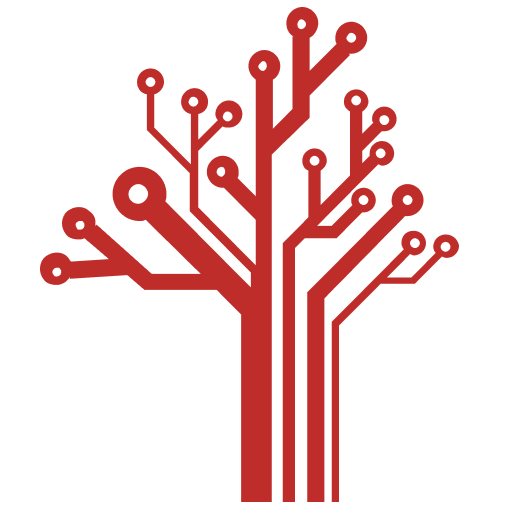 Getting Smart loves its varied and ranging staff of guest contributors. From edleaders, educators and students to business leaders, tech experts and researchers we are committed to finding diverse voices that highlight the cutting edge of learning.