6 Vectors Advancing Personalized Learning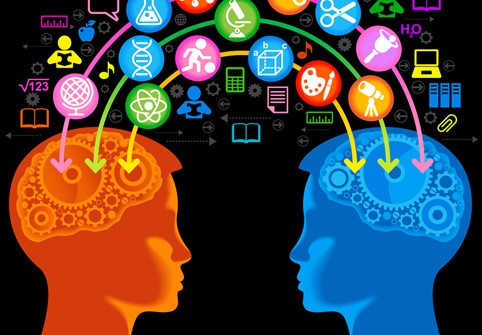 "6 Vectors Advancing Personalized Learning" by Tom Vander Ark first appeared on the Microsoft Partners in Learning blog. Personalized learning will significantly improve achievement levels, boosting completion rates in both K-12 and postsecondary education. That claim is based on six recent developments: 1. Adaptive instruction: The most promising aspect of personalized learning is smart content that uses adaptive assessment to quickly diagnose learning levels and deliver the right unit of instruction. Examples include Dreambox, a K-5 math product; i-Ready from Curriculum Associates, with K-6 reading and math instruction; CompassLearning in partnership with NWEA, with K-12 reading and math instruction; and Knewton and MyLab from Pearson in post secondary developmental math. 2. Playlists: First used in an educational context by the guys that designed School of One and now powered by NewClassrooms, playlists like iTunes Genius use recommendation engines to suggest the most appropriate learning. Like adaptive content, playlists deliver learning at the right level, but they draw from multiple sources. 3. Alternative ways to learn: Customized learning suggests not just the right level but the right modality. Some students just need the right approach to learn math. ST Math from MIND Research Institute is a game-based visual approach that promotes conceptual understanding and is great for visual learners and students new to English. 4. Learner profiles: Digital Learning Now! recently released a policy paper titled "Data Backpacks: Portable Records & Learner Profiles," which outlines how a portable gradebook of data that will help teachers begin personalizing from day one and how expanded profiles will drive recommendation engines and incorporate portfolios of personal bests. 5. Blended learning: School models that combine the best of personalized online learning with hands-on classroom learning hold promise to better serve most students and improve working conditions for teachers. 6. Online learning: Where states and districts allow it, two million high school students are blending their own learning by taking advantage of access to great teachers and courses online. These six change forces, combined with improving access to mobile learning devices, is ushering the age of personalized learning — the first big chance to boost learning per hour and extend the learning day and year.
Tom Vander Ark is the CEO of Getting Smart. He has written or co-authored more than 50 books and papers including Getting Smart, Smart Cities, Smart Parents, Better Together, The Power of Place and Difference Making. He served as a public school superintendent and the first Executive Director of Education for the Bill & Melinda Gates Foundation.