Q&A: Jenn Karson of Vermont Makers

By Chelsea Moll, SparkFun Electronics 
SparkFun's Department of Education engages in educational outreach all over the country, and we're always impressed and excited when we run into people and organizations as enthusiastic about electronics as we are. Over the past few years we've met a lot of people involved in the maker movement on the east coast, and Vermont continues to stand out as a state invested in furthering STEAM and electronics education in new ways. (In fact, Vermont's Department of Education recently instituted a grant structure that will give SparkFun Inventor Kits to Career and Technical Education Centers around the state to provide preliminary Arduino training for FIRST Robotics teams!)
One of our friends in Vermont is Jenn Karson, who is on the forefront of the maker and open source movements in Vermont, and has worked with SparkFun on several educational endeavors, including the Champlain Mini Maker Faire! We recently caught up with her to talk about her experiences.
1. Can you tell us a little bit about who you are and what you do?
I live in the Greater Burlington area of Vermont and have for most of my life. In the last decade, my arts practice transitioned from the performing arts (as a vocalist and songwriter) to the fine arts and specifically sound arts. I've also always worked in non-profit communications pretty consistently.
In about 2005, I was really struck by how flexible and accessible digital technology had become. In my non-profit communications work, this was evident in work I was doing with video, graphic design and the web, and in my art practice it was evident in that for the first time I had my own home recording studio and portable digital recording gear. I decided that I wanted to take some time to study what all this new flexibility and accessibility could do when pushed to extremes in a fine arts context, and I also wanted to explore what it might mean for society on an everyday practical level. The San Francisco Art Institute turned out to be the best place for me to study both.
2. How did you become involved in the Vermont Makers? What is your experience and history with hackerspaces, electronics and open source?
I am the founder of two small studios, Sesamedia and Studio Ju Ju. I'm also a co-founder of Vermont Makers. I was introduced to open-source technologies and Arduino (and SparkFun) in 2007 when I was working toward an MFA in Design and Technology at the San Francisco Art Institute. I mainly use the Arduino to build interactive sound installations and sound art pieces, and I also help creative and community initiatives use open-source software like Joomla! and WordPress.
3. Can you tell us more about what Sesamedia does and how it operates?
My studios work in tandem. Sesamedia provides services to community organizations and creative initiatives in open-source software and hardware – this includes project management, consulting, education and training. Sesamedia also sponsors many maker events in Vermont. I also get hired to build with open-source software and hardware – for example, websites (software) and art installations (hardware). My projects in the fine arts are managed by Studio Ju Ju.
By offering very practical products and services through Sesamedia, I get the freedom to experiment with technology on the fringe. My business clients may never need some of the more esoteric technologies I like to create and explore, but I think that the wide scope of my engagement in technology makes me a better consultant for any client who wants to do something new with technology, even if it is just their first website. I am starting to build relationships with institutions that support the arts, science, and technology in education. Here, I'm finding that my work in exploring the fringe really has a place; people are interested and they want to learn more – and I want to learn from them.
Vermont Makers is opening up a new dialog around contemporary culture and technology with partners like SparkFun. From one perspective, these conversations are creating a new social space on a local level. I'm not talking about an actual physical space – we have our events at different places and conversations happen all over town – I'm talking about a new social space that makes social room for a dialogue I think people desperately want to have, which is: "What does all this new technology mean, and how might we empower the average person to make and use technology in ways that improve the quality of life for individuals and for our community?"
In Vermont, these conversations, like many of our conversations here, take on the concerns of ecological and humanitarian values. I think the maker subculture brings sparks of optimism and enthusiasm to these conversations, making them inspiring, fun and deeply meaningful, as does the camaraderie I'm finding with others I meet through Vermont Makers.
4. You have been helping SparkFun with some of our educational initiatives around open source hardware. Can you tell us more about your involvement with that and other educational campaigns?
I help organize and sponsor educational local SparkFun events with Jeff Branson, one of SparkFun's educational outreach coordinators. When Jeff visits with us, he gives us practical information and knowledge about new products, and shares with us really interesting technologies and organizations he's discovered in his travels. He also conducts workshops here in VT that often spin off into new programs that take root locally. Even more, he gives us a big picture perspective on what is going on in our relatively small state.

5. Have you been involved in other remote collaborations with SparkFun?
Jeff and I (with the help of another member of Vermont Makers, Eric Hall) have been exploring the opportunities of working with 'Internet of Things' technologies and remote collaborations. For one event, we took readings using Arduinos from Colorado and Vermont, and then ran them through max/MSP to generate a spontaneous sound collage. This was for a presentation to public school educators in Vermont. We've also been experimenting with weather balloons – taking readings, sending them online, and then exploring what kind of art the data might make. One thing we came across right away is that a weather balloon takes on a whole new aesthetic life when you tether it to the earth, and people can actually fix their gaze upon one. Many people – and most kids – have never seen a weather balloon, so when we've brought them out to the Champlain Maker Faire and Vermont Tech Jam, people first get fascinated by the aesthetic: What's up with that huge balloon?! This becomes a great opening to talk about both the practical technology of a DIY weather balloon, and about my so-far-unsuccessful attempts to make art with this technology. This is the joy of collaborating with Jeff and SparkFun, we bring people right into our explorations – the success and the failures – the fun is in the process.
Thanks so much Jenn; keep up the good work & we hope to see you soon!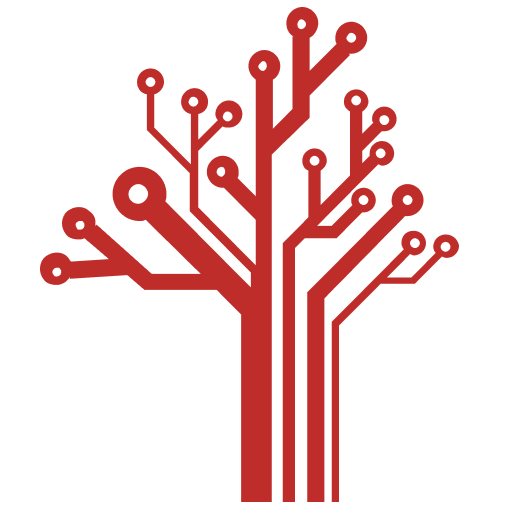 Getting Smart loves its varied and ranging staff of guest contributors. From edleaders, educators and students to business leaders, tech experts and researchers we are committed to finding diverse voices that highlight the cutting edge of learning.