Hype vs. Hope: San Jose State + Udacity vs. Linn State Technical College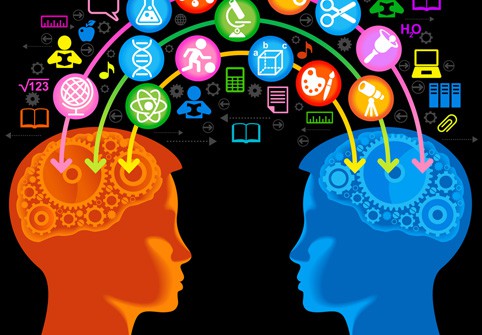 Reposted from University Ventures with permission. 
Never has so much been made by so many about so few.
Last week's announcement by Udacity and the California State University system that they would jointly develop remedial and introductory MOOCs, starting initially at San Jose State University, and offer them for credit to an initial cohort of 300 students for $150 each, is the higher education story of this young year.  Udacity founder Sebastian Thrun said he hoped the $150 price point would change higher education, while California Governor Jerry Brown said: "Whatever it costs, it'll be cheaper than a high-speed rail."
Media of all stripes pounced on the story, eager to substantiate prior claims that MOOCs are fundamentally disrupting higher education.  One article referenced Cathy Davidson, co-founder of Duke's HASTAC program and a well-known commentator on digital media.  Professor Davidson has been ending recent talks with this slide:  "IF WE PROFS CAN BE REPLACED BY A COMPUTER SCREEN, WE SHOULD BE."
How should we think about this pilot program and the changes that MOOCs like these new Udacity courses are likely to bring?
MOOCs have been of limited use to date because:  (1) They are not-for-credit; and (2) They have not done a good job of reaching students who are underserved by the existing higher education system.  As to the credit issue, we have previously commented that degrees will remain the value-carrying credential for the foreseeable future and that MOOCs must solve this problem if they are to achieve their disruptive promise.  With regard to accessibility, MOOC providers acknowledge that the vast majority of their students either already have degrees, or are concurrently enrolled in a degree program at an accredited college or university; MOOCs are enrichment, not higher education – and therefore the current price point (free) is about right.
So it's refreshing that Udacity is facing both limitations head-on.  While the irony that a medium with a course completion rate of less than 10% is a likely solution to a population with a degree completion rate of less than 25% has not been lost on many in higher education, MOOC providers are reporting some promising results from a few very small pilots.  edX also ran a pilot at San Jose State, offering a MOOC on circuits and electronics.  Only 9% of participating students received a grade of C or lower, compared to 40% in the comparable San Jose State class.  And Udacity reports that 22 of 23 students at a Dallas charter school for struggling students completed its physics course.
In order to come close to these results at scale, Udacity's strategy is to make MOOCs less MOOC-like and more like existing online courses.  The two distinguishing characteristics of MOOCs are that they are self-paced, and that they rely on peers rather than faculty for interaction and assessment.  For this pilot, Udacity is keeping the first, but changing the second by adding staff mentors to monitor courses and offer a range of student support services, including regular check-ins and help for students who are stuck.  At the announcement with Governor Brown, Professor Thrun sought to distance himself from the prior model:  "MOOCs are not a viable model for education – we need professors to help."
Two comments are warranted here.  First, these MOOCs don't sound particularly disruptive.  They're certainly less disruptive than the introductory self-paced and adaptive online math courses developed by Knewton and currently deployed at some scale at Arizona State University.  Second, that the operative issue should not be faculty involvement, but rather the larger issue referenced in our Online Education Whitepaper of how online learning can produce comparable or superior student outcomes to traditional onground programs.  As we have noted, three strategies are being (and should be) pursued:  (1) Synchronous learning; (2) Improving student focus or "flow" while learning online through the application of adaptive learning and gamification; and (3) Utilizing "big data" to correlate specific course characteristics to superior student outcomes.  Of these three strategies, MOOCs arguably only focus on the third, and Udacity's new, muted flavor doesn't taste any better than the original, according to this criteria.  At the same time, it's always wise to keep in mind that 20 years ago, mobile phones were the size of bricks.  MOOCs will undoubtedly incorporate all three strategies and improve at a rate that will be hard for traditional academics to fathom.  As Fred Wilson of Union Square Venture notes, the MOOC will likely evolve into a "net native" product and take off.  But for now, all the attention is more hype than hope.
It could be useful to step back and restate the key problem Udacity and CSU are trying to solve.  According to Ellen Junn, Provost at San Jose State, the problem is that 50% of entering students cannot meet basic requirements, and "cannot pass our elementary math and English placement tests."  That sound reasonable.  But the belief that this is the key problem makes a fundamental assumption:  that San Jose State's math and English placement tests incorporate all (or at least most of) the knowledge, skills and capabilities that society requires.
We believe the best indicator of what society needs from its college graduates is what employers say.  And according to the foremost expert on the topic, Peter Capelli, Director of Wharton's Center for Human Resources and former Co-Director of the U.S. Department of Education's National Center on the Educational Quality of the Workforce, employers are saying something different:
When employers have been asked to list the deficiencies they see in both high school graduates and dropouts, the responses have been quite consistent for decades.  Their list is topped not by a cluster of missing technical or academic abilities but by a lack of work attitude and self-managements skills such as punctuality, time management, motivation and a strong work ethic.  Indeed, the absence of these traits, which used to be called "character issues," repeatedly shows up as a primary concern in numerous studies…  in 2009, the Business Roundtable conducted a survey asking employers to rank the most important work skills missing among recent high school graduates.  Here again, the biggest complaints were about attitudes and self-management skills.  We have to go down to the eighth item on the list to find something that might be taught explicitly in schools (oral communication) and 14th on the list to find a traditional academic subject (reading skills).    –Peter Capelli, Why Good People Can't Get Good Jobs
We do not mean to undermine the importance of basic math and reading abilities.  Society is economically and spiritually poorer when there are citizens without these skills.  But this dichotomy poses the question:  how much do San Jose State's placement tests measure what's economically valuable for society, vs. what's economically valuable for higher education institutions?
In this regard, it would be extremely useful if a different state college received even a fraction of the attention San Jose State has received.  Sadly, this institution – Linn State Technical College – is located in Missouri, far from the bright lights of Silicon Valley.  But attention should be paid as Linn State has been doing something remarkable for the past four years.
After consulting with employers, Linn State determined that the traditional GPA had limited utility.  Beyond a B-average, employers were much more focused on student outcomes that the college wasn't tracking.  So starting in 2009, alongside GPA, Linn State began reporting a Job Readiness score for each course.  The rubric employed by Linn State faculty includes punctuality, interpersonal skills, work habits, trust, and citizenship.  According to the college, "little if anything has received as much positive reaction from employers.  With the Linn State Technical College mission being to
,' this bold cutting-edge initiative is an unparalleled service to students."
So while it would be a stupendous achievement if Udacity and other MOOC providers are able to develop and deploy a model that can successfully remediate math and reading at scale, we need to step back and look at the bigger picture:  A more powerful (and much more realistic) achievement would be to put society's needs and judgments ahead of those of higher education institutions, and focus on propagating Linn State's innovation across all colleges and universities.

University Ventures (UV) is the premier investment firm focused exclusively on the global higher education sector.  UV pursues a differentiated strategy of 'innovation from within'.  By partnering with top-tier universities and colleges, and then strategically directing private capital to develop programs of exceptional quality that address major economic and social needs, UV expects to set new standards for student outcomes and advance the development of the next generation of colleges and universities on a global scale.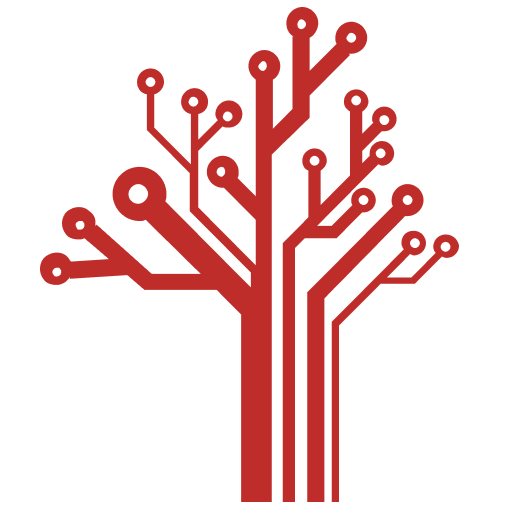 Getting Smart loves its varied and ranging staff of guest contributors. From edleaders, educators and students to business leaders, tech experts and researchers we are committed to finding diverse voices that highlight the cutting edge of learning.