Next-Gen Models Break New Ground, Promote System Redesign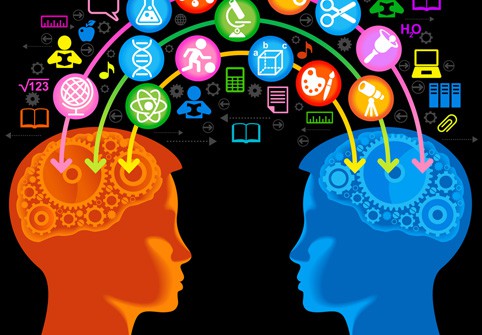 The 20 breakthrough school models recognized by the Gates Foundation funded Next Generation Learning Challenges (NGLC) took on the turnaround challenge, leveraged higher education partnerships, and improved the performance and sustainability of school networks (as outlined in part one of this three-part series). They also illustrate how blended learning supports and extends experiential learning (part two).
This final blog illustrates ways in which NGLC blogs promote system redesign. Most of the profiled models (many referenced below) illustrate innovative staffing strategies that extend the reach of great teachers, pilot new platforms, and model new resource allocation patterns.
Staffing. MATCH Next will double down on the Boston network's core strategy of high-dose tutoring: "In this new middle school model, there will be no traditional classrooms; technology will be used to complement and enhance traditional tutoring." The model provides for a master teacher "to circulate through the room, pulling aside students who might need more intensive remediation or observing the [teaching] fellows to generate feedback for the next day's morning strategy session." By leveraging technology, a master teacher can provide support to 36 students.
Cornerstone Charter Health High School in Detroit did away with classrooms and grade levels; "pods" of 75 students work in a large open space. Teams include three distinct roles:
Relevance Managers provide direct instruction and support students in the design and evaluation of real world projects and internships;
Rigor Managers oversee online coursework, providing support and setting standards for mastery; and
Success Coaches work to help students make the transition to college and career, providing practical advice as students consider life after graduation.
Alpha Public School' s blended middle school approach "centers on self-contained classrooms where teachers deliver instruction in all core content areas. One teacher stays with a class of 34 students throughout the day and throughout the year…During each lesson, a master teacher works with 17 students, engaging them through small group instruction and activities in one section of the room while the rest of the class works through online content at individual computers."
The Schools for the Future structure is based on "a group of 12-14 students that remains together for the duration of the program. The team meets daily, co-facilitated by a trained youth development specialist and an academic teacher, or PACT leader."
Our friends at Public Impact have outlined 10 staffing models at OpportunityCulture. (Stay tuned for a March DLN SmartSeries paper on how blended learning improves working conditions and career opportunities for teachers.)
Platform. The NGLC program provided support to four networks building platforms. Michigan's Education Achievement Authority partnered with Agilix on the Buzz platform. Summit Public Schools in Redwood City is working with Khan Academy and Illuminate on a blended math platform. Leadership Public Schools has developed a math program and a formative assessment platform (see Getting Smart case study). Alpha and Horry County are working withEdElements.
Resources. NGLC grantees are piloting new resource allocations. Hybrid High is rethinking the place called school by opening up to 12 hours a day, 7 days a week, 310 days a year.
K-5 students at Aspire Memphis will spend 25 percent of their time in a classroom rotation using adaptive learning software.
KIPP Chicago stresses flexibility in meeting students' needs down to the classroom furniture which is "light and flexible, allowing a lecture-style classroom to be taken apart and reassembled for individual learning on computers or clustered for classroom discussions."
Venture Academy uses space differently. "The Learning Commons is a large, open area that includes study carrels where students can access videos, digital curriculum, and learning games and simulations on their own devices. Tables for group projects and small group work are scattered around the room."
The NGLC grantees provide early pictures of blended learning–personalized, engaging, flexible, connected, and relevant. These models are important, as this three part series has illustrated, because of the experimenting they are doing with new instructional models and resource allocations, and the hard thinking they are doing about scalability.
Tom Vander Ark is the CEO of Getting Smart. He has written or co-authored more than 50 books and papers including Getting Smart, Smart Cities, Smart Parents, Better Together, The Power of Place and Difference Making. He served as a public school superintendent and the first Executive Director of Education for the Bill & Melinda Gates Foundation.