SMARTtech Top 10: Hello 2013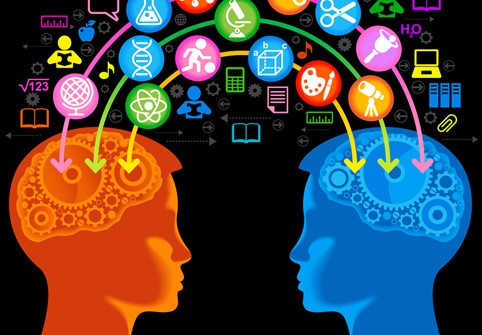 Happy New Year from the Getting Smart team! Is your resolution to stay in better touch with current events in education? We can help. Each week we do the work for you and compile our Top 10 SMARTtech stories – leaving you with more time to dedicate to other resolutions. And, because we posted great content every day through the holidays, we're including a bonus link in every category!  So, take a look at this week's news, then hit that treadmill. You're welcome.
Blended Schools & Tools
1. K12 Inc. announced reauthorization from the Virginia Department of Education (VDOE) to continue as an approved multi-division online learning provider in the state.
Bonus: A Rocketship Takes Off in South Africa (2 MBAs will open Rocketship-style school next week)
Keeping Tabs on Tablets
2. Pearson is investing in the ebook market, announcing that it bought five percent stake in Nook Media.
Bonus: iPad Resources, Sources & Tools
Digital Developments
3. Looking back, Education Week reported on the technologies that shaped 2012.
4. Looking forward, Annie Murphy Paul gave her two cents on what learning will look like in 2013. We agree.
5. U.S. Education Department released a draft report, "Expanding Evidence Approaches for Learning in a Digital World," designed to offer the education community some guidance for navigating the crowded tech landscape. Here's what Tom had to say about the report.
Bonus: Two Pathways to EdTech Impact
Getting to the Core
6. The Partnership for the Assessment of Readiness for College and Careers (PARCC) consortium released technology guidelines and specifications for Common Core State Standards (CCSS) tests.
Bonus: Ed.gov Advocates for New Approaches to Capturing Evidence
Higher, Deeper, Further, Faster Learning
7. Chris Sturgis wrote on next steps in proficiency-based learning on CompetencyWorks. CompetencyWorks also released The Learning Edge: Supporting Student Success in a Competency-Based Learning Environment.
8. Edupoint Educational Systems received an endorsement for their Synergy(R) Special Education (SE) solution from the Council of Administrators of Special Education (CASE).
9. THE Journal reported that Flipped Learning Network is successfully bringing together teachers and content for great flipped classroom success.
Bonus: Chicago is an EdTech Hotspot & a Collaborative and Chaotic Reform Record
Movers, Shakers & Ground-breakers
10. Huffington Post reported on five tech companies set to impact higher education in 2013.
Bonus:  Puget Sound Districts Will Lead the Way on Personalization & 12 Wishes for a Creative New Year
Disclosure: K12 Inc. and Pearson are Getting Smart Advocacy Partners.
The Getting Smart Staff believes in learning out loud and always being an advocate for things that we are excited about. As a result, we write a lot. Do you have a story we should cover? Email
[email protected]