7 Steps to Flipped Professional Development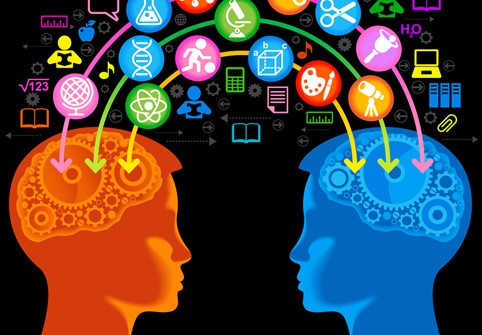 Laura Conley
First a short background on how and why we started flipping…
Arriving home from San Diego and having just attended the ISTE (International Society of Technology in Education) conference I was scheduled to facilitate an all-day professional development for our district. I was excited to share as much of the conference as possible in a day without overwhelming everyone. I wanted to present the information in an engaging way by modeling the use of technology instead of just handing everyone a sheet of paper with some links. I knew where those papers would end up! With this in mind I started working on a new professional development model that made sense to me and would hopefully make sense to others.
From past experience I knew a lot of time was wasted creating accounts and log-ins at the beginning of each professional development which allowed many participants to get off task and off focus from the start. Since I was part of the staff I was very much aware that everyone was at a different place not only with the use of technology in their classroom but the acceptance of technology as a valuable learning resource. These were factors I wanted to take into account while preparing for the professional development.
With this in mind, I decided it would be good for everyone to have the information ahead of time so they would know what to expect. Everyone would be able to create accounts before arriving. They would have the time to complete these tasks at their own pace and in a safe environment without feeling pressured or overwhelmed in front of their colleagues. I felt this could also create a sense of ownership as we proceeded and everyone would be "in the loop" and in charge of their own training and learning.
I created what looked like a regular agenda with a few noticeable improvements. If a website was listed it was linked so participants just had to click on it to go there. If it was necessary for participants to create an account for use during the workshop those websites were highlighted and also linked so everyone could be prepared.
All of the preparation paid off! The response from the staff survey was overwhelmingly positive! Many agreed this was a good way to conduct a workshop. So began this journey of flipping our professional development to better meet the needs of all staff.
The Next Steps
After reflecting on what worked well and what didn't work as well it was time to get busy. Planning had played a crucial role in the success of the last professional development so now it was time to plan for the success of the next one.
1. Planning and Preparation
First we grouped teachers by department to try to find the most common ground. We wanted each group to include only one department but the time allotted and the availability of substitutes for the staff would only allow us to create 3 total groups which meant two departments per group.
To complete the day of professional development in the time we had available we would rotate groups in two hour intervals.
Each group was emailed separately. This was done to create a specific agenda for each group.
In the email the teachers were asked what they felt they needed for their classrooms. I also gave them a couple of suggestions to get them started being sure that everyone knew they were only suggestions. We wanted their professional development to be completely about their needs.
We received a few responses from each group which was perfect. Now I had some "needs" to work on.
2. Creating the Agenda with the Goal of Modeling
 One of the goals I had for creating the agenda was to use digital tools from the start. I wanted to be able to model the use of these tools and maximize the time we had with each group.
From the feedback in the emails I decided on creating an infographic and making it interactive by linking the items on the agenda to videos, websites, and other digital tools.
 To customize the professional development for each group I needed to create 3 different infographics and link each one with tools specific to that group.
The agendas would be sent out a few days before the workshop so that everyone would know what to expect, could have questions ready, and have all accounts created.
They would have the opportunity to take a look at what they would be learning in their workshop by simply clicking on the links in the agenda.
I have to say here that only one person admitted he did not have his accounts created. He quickly sat down and created them before we were ready to start!
3. The Digital Tools
I chose

Piktochart

for creating the agenda infographic. To me it is easy and quick to learn and allows you to create quality work. Another tool to check out is Venngage.
When it was time to begin the workshop, teachers were asked to pull up their agenda. So everyone was prepared with active links to each item on the agenda.
We spent a few minutes sharing ideas and brainstorming how the agenda (an infographic) could be used in different ways in individual classrooms.
If you click on the agenda you will see there are many interactive links but don't panic! Most of these were "take a ways" to explore on their own. We only focused on the three at the bottom. I wanted it to be rich with other digital tools for the teachers who might want a little more information or to reference later on.

ThingLink

 is a great free tool to make any image interactive. It is also extremely easy to learn so you can use it successfully right away which is an important factor in the beginning stages of integrating technology in the classroom.
Once the image is linked the participants just had to mouse over the image to uncover other resources and web 2.0 tools.
The following agenda was created with these two tools. (See Resources below for Group 2 and 3 Agendas)
4. Content
The workshop had 3 main content areas. The agenda for Group1 included Socrative, Sophia, and Piktochart.
First I walked everyone through Piktochart so they would be familiar with the process.
Next participants began playing around with the different tools and creating their own infographics with me as the guide on the side.
Time was allowed for questions and thoughts before moving on to the next area.
Socrative was an immediate hit with its ease of use. Participants liked that you could interact immediately from any mobile device by simply entering the teacher's class number (generated by Socrative) that was displayed on the Smart Board.
Sophia did not get the attention it deserved. Only a brief discussion due to time but that's okay. We know this happens hence the next step!
5. Monitor and Adjust 
I know this goes without saying but plan to monitor and adjust to the needs of each group. You know it will happen! So if you plan it's not as horrible.
There's always a chance you will have "technical difficulties" or just run out of time. We had both!
We had difficulties with our Wi-Fi. We don't usually but of course we did on this day! Use it like you would in the classroom as another teaching moment! We talked about how this is always a possibility when using technology. I also encouraged our teachers to not be afraid to learn from our students. I really love learning from our high school students. When they can help you, they become immediately engaged and interested in what is going on.
6. Quick Exit survey 
Continuing in our digital path we didn't want to use a paper survey. Instead we used a quick exit ticket type survey that had been created ahead of time at 

Socrative.com

.
 Teachers were able to take part in the survey while we were modeling the uses of Socrative. If you've never tried Socrative you will want to take a look. It could have multiple uses in any classroom.
By keeping the survey short and meaning full you will get the most relevant feedback to use in follow-up.
7. Follow-up!! 
How important is follow-up in successful professional development? It's highly important! It seems to complete the circle. It is positive, considerate, and shows value to all involved.
I used the information from the exit surveys, input from the administration, and of course feedback from our teachers to begin the follow-up process.
One example of a follow-up: I spent the day in a history classroom introducing the same digital tools we had worked with in the professional development but this time it was a student version from the point of using these tools in projects. It was great! I introduced the digital tools with some fun activities first. Once they had the basics down and a little fun, we begin their first project while I was there an available to help answer questions.
The classroom teacher knew everyone was on the same page. He would not have to spend additional time explaining individually. He was confident his students were ready to collaborate and continue working on their projects in the future.
Follow-up can look differently for each teacher or classroom. I try to do my part by listening, supporting, and being available to complete the professional development circle with timely, purposeful follow-up.
This is a work in progress that will be continually changing and expanding to meet the needs of our teachers. Thank you for taking the time to read my guest post. I hope in some way it will have a positive impact on your professional development.
Laura Conley, Professional Development Facilitator at Clarksville High School. Follow Laura Conley at @lconley86.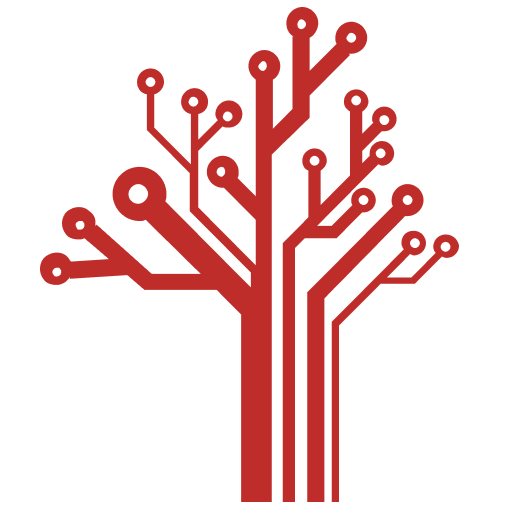 Getting Smart loves its varied and ranging staff of guest contributors. From edleaders, educators and students to business leaders, tech experts and researchers we are committed to finding diverse voices that highlight the cutting edge of learning.