Puget Sound Districts Will Lead the Way on Personalization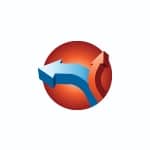 Earlier this month the Department announced the 16 winning applicants to the Race to the Top District competition. The nearly $400 million will be split by 55 districts in 11 states.
The comprehensive application process required districts to present a plan to personalize learning. Applicants described how learning environments would be different and better for students and teachers. Recognizing the state of the toolset is nascent, the criteria valued continuous improvement — an attempt to embrace iterative development.
Western Washington districts took 10 percent of the purse. It was only one of two consortia to win the maximum $40 million. Led by the capable team at thePuget Sound Educational Service District (PSESD) and Community Center for Education Results (CCER), an organization dedicated to dramatically improving education results in South Seattle and South King County.
PSESD will serve as project manager and fiscal agent for The Road Map Project. PSESD Superintendent John Welch is in his first year after nine years in the Highline district where Welch earned the state Superintendent of the Year award. A gifted and nontraditional leader, John is a Broad Academy graduate and was CFO when I was superintendent in Federal Way.
This was not a contrived application, the Road Map Project started in 2010 with a series of community meetings about education from cradle to college readiness. "The region's plan is designed to have big impact where it's needed most. We are excited to roll out strategies that will help all students experience success," said Welch.
"This is a proud and historic moment," Federal Way Superintendent Rob Neu said. "This award is a reflection of the outstanding comprehensive and collaborative work that our districts are doing."
The winning plan covers 261 schools and 150,000 students. The districts will use the four-year Race to the Top grant to implement plans to:
Start Strong: Support early learning and kindergarten readiness
STEM Strong: Provide a computer-based math instructional program (e.g., ST Math, Dreambox) for all high-need K-8th grade students that they can use in school and at home; expand STEM awareness; be a leader in implementing Next Generation Science Standards;
Stay Strong: Access to guidance counselors; free SAT and PSAT; better access to AP, IB, STEM, and foreign language courses.
The grant also supports a focus on personalizing education and commitments to implement of Common Core State Standards (CCSS). Participating districts will be able to fulfil Washington State's requirement for a high school and beyond plan.
In several categories, districts will make competitive application for additional funding including strengthen teacher, principal and superintendent evaluations by 2014.
The Road Map Project is a community-wide effort (what FSG would call collective impact) to improve student achievement in south sound districts. The CCER team lead by veteran organizer Mary Jean Ryan, added the connective tissue to the grant application that must have been attractive to judges. This K-12 collaboration had a two year head start — and that paid off.
This blog first appeared on EdWeek.
Tom Vander Ark is the CEO of Getting Smart. He has written or co-authored more than 50 books and papers including Getting Smart, Smart Cities, Smart Parents, Better Together, The Power of Place and Difference Making. He served as a public school superintendent and the first Executive Director of Education for the Bill & Melinda Gates Foundation.