Chicago Appoints Jack Elsey Chief Innovations Officer
Jack J. Elsey Jr. joined Chicago Public Schools as Chief of Innovation and Incubation.  Formerly Elsey was Chief Schools Officer for Detroit Rising College Preparatory Schools and Assistant Superintendent in the Detroit Public Schools.  Elsey is a Broad Residency graduate and spent four years on staff at Teach for America.
On Monday and Tuesday, we'll be running a two part Smart Cities feature on Chicago.
Our friend and contributor Jason Weeby, Education Pioneers, interviewed Elsey.
JW: What drew you to the CIO position at CPS?  
JE: It's exciting to have the opportunity to impact hundreds of thousands of kids in a place where innovation is embraced.  There are so many hard-working and intelligent people who are dedicated to making real progress to close the achievement gap for all students in CPS.  I'm looking forward to finding more ways to generate that kind of positive change for Chicago students and communities.
JW: What are the greatest opportunities that you see there that aren't anywhere else?
JE: CPS is abundant with opportunity; there are already some high performing schools – both district and charter – from which we can build momentum and germinate further adoption of best practices.  Building on current success and drawing examples from successful models is the most helpful way to try new collaborative approaches in the way we educate our students; rather than saying to a school "trust me  – if you try this, it will work", in Chicago we can say "let me take you down the street and show you how this works".  That's powerful.
JW: Mayor Emmanuel has said schools are his #1 priority and he loves technology and innovation. What does that backing mean for you?
JE: I admire and deeply appreciate the mayor's commitment to our schools and to the city's children.  It often takes bold and dedicated leadership to have the kind of impact we need to ensure all of our students receive the best education through quality school options.  Embracing innovation and technology – two very likely drivers of progress – will be critical for the success of our city's schools.
JW: What will your first 100 days look like?
JE: I've worked in other large districts before but, admittedly, I have a lot to learn about Chicago's schools, so I'll be spending most of my time in schools meeting leaders and educators from across the city, both charter and district.  I'm also excited to dig in with my team to begin to develop our strategies for moving the Office of Innovation and Incubation forward.  We have a lot of work to do, but it's the best work in the world.

The December 19, 2012 CPS press release follows:
CPS Appoints Five Education Leaders Focused On District's Effort to Provide Every Child Access to a Rigorous Instructional Program CEO Byrd-Bennett Continues to Build Dedicated, Professional Leadership Team That Holds High Expectations for Student Success; Additional Leadership Appointments Also Approved
The Chicago Board of Education today approved five key Cabinet-level appointees who bring a combination of expertise and experience from urban school districts across the country and within Chicago Public Schools (CPS) to lead critical efforts that will support the academic success of every child in the District.
"These five individuals believe, as I do, in all children and hold high expectations for their success," said CPS CEO Barbara Byrd-Bennett. "These leaders also share a passion and commitment for supporting the unique needs facing students in urban school districts, and bring the depth of experience needed to help our principals and teachers be successful in the work they are doing every day on behalf of our children."
The appointment of these leaders will help CEO Byrd-Bennett build the infrastructure needed to support her vision for the District and the underlying pillars that will guide that work. These six pillars include: high standards and rigorous curriculum; effective leadership and committed workforce; quality schools; engaged and empowered community; and sound fiscal management and accountability systems. The sixth pillar, student needs, is the foundation of the District's collective work and is what all of the pillars are designed to focus on delivering.
These pillars support CEO Byrd-Bennett's vision for ensuring that every student, in every neighborhood in Chicago Public Schools will be successful in a high-quality, rigorous instructional program, and that our teachers, principals and administrative staff will be valued, hold themselves responsible and accountable, and be rewarded for their professionalism.
CEO Byrd-Bennett is continuing to build her leadership team and infrastructure over the next few weeks to fully support the vision she has laid out for the District.
The five Cabinet-level positions and their offices include:
Office of Teaching and Learning – Chief Officer of Teaching and Learning, Annette Gurley: The Office of Teaching and Learning will interface with departments across the District to provide support for the effective delivery of the Common Core State Standards and continued support for the effective use of the Full School Day. This office will also be responsible for all instruction, curriculum, language, pathways to college and career and professional learning for teachers.
Annette Gurley, a veteran CPS educator, will bring comprehensive leadership to the Office of Teaching and Learning that emphasizes support for curricular and instructional programs. A current high performing CPS Network Chief, Gurley previously served as principal of Michele Clark Academic Preparatory High School where she was recognized as one of CPS' "Rising Stars" and honored with a prestigious Milken Educator Award. Gurley has been an outstanding leader within CPS since 1985 and has demonstrated remarkable results in improving student achievement.
Gurley's work as the Chief Officer of Teaching and Learning will be most connected with the pillar of high standards and rigorous curriculum.
Office of Accountability – Chief Accountability Officer, John Barker: For more than a year, this position has been vacant, leaving the District without leadership in place to support accountability or build systems to ensure that every school, regardless of type, is held to the same performance standards. The departments of Research and Student Testing and Assessment will report to the Office of Accountability, which will be responsible for data analysis and research necessary to support and understand student growth patterns and opportunities.
John Barker brings to CPS his experience in the challenges of an urban school district through his work in Memphis as both Chief of Staff to the district's Superintendent, and as head of Research, Evaluation, Assessment and Student Information for five years. In Memphis, Barker oversaw the district's Data Dashboard, which measures progress against the District's strategic goals.
Barker holds a PhD in Education and Human Development, a Masters in Public Policy, and comes to Chicago as a nationally recognized thought leader in public education. He has served on the graduate faculty of the College of Education at the University of Memphis, and brings nearly 20 years of professional experience in education to Chicago Public Schools.
Barker's work at CPS will be tied closely with the pillars of sound fiscal management and accountability systems and high standards and rigorous curriculum.
Office of Innovation and Incubation – Chief Innovation and Incubation Officer, Jack Elsey: The Office of Innovation and Incubation will ensure that all new schools, schools that are phasing-in additional grades, or growing in programs or student population will receive the supports they need to be successful. The formerly known Office of Portfolio will report to the Office of Innovation and Incubation and will be focused on "quality school" support for growth regardless of school operator type. Student enrollment will fall under this office and will be working toward a more inclusive enrollment process with more choices for students and families. This office is also expected to bring forward innovative learning strategies to test and pilot throughout the District.
As Chief Innovation and Incubation Officer, Jack Elsey will bring creative new approaches to grow performance across the District by ensuring high-quality educational options are available throughout the city. At Detroit Public Schools, Elsey served as Assistant Superintendent where he focused on creating and piloting systems that strategically use data to drive instructional and operational decision-making. As Assistant Superintendent for Detroit Public Schools, Elsey oversaw and supported a group of 26 pre-K-12 schools and focused on closing the achievement gap and improving student performance. As Chief Schools Officer of Detroit Rising College Prep Schools, Elsey helped found and lead a line of nine schools with the mission to transform low-income, neighborhood open-admission high schools into schools whose goal is to achieve 90 percent graduation and 90 percent college-going rates.
An accomplished and passionate educator, Elsey has trained at the Broad Center for Management of School Systems.
Elsey's work as Chief Officer of Innovation and Incubation will be tied to the pillar of high-quality schools.
Office of Strategic School Support – Chief Officer of Strategic School Support, Tracy Martin-Thompson: The Office of Strategic School Support will be accountable for driving improvement in CPS' lowest-performing schools and developing a District-wide strategy to ensure sufficient resources are directed to them. This office will play a critical role in supporting neighborhood schools with sufficient supports and resources. The former Office of School Improvement (OSI) will be housed within this office, but, unlike the past, this Office of Strategic School Support will not be focused only on providing "turnaround" or "transformation" schools with support. Rather, all under-performing neighborhood schools will receive support from the District. This office is inclusive of and will be responsible for the resource allocation, strategy, and operational support of all of the District's under-performing schools.
Tracy Martin-Thompson comes from Detroit Public Schools with a strong track record of ensuring that students and faculty are provided with the necessary tools for success. As Chief of Staff, Academics for Detroit Public Schools, Martin-Thompson supported the District's lowest-performing schools, developing and executing implementation of a comprehensive five-year academic plan. She also assisted in the redesign of teaching and learning framework, supporting the alignment of curriculum, instructional strategies, assessment and professional development.
Prior to her work at Detroit Public Schools, Martin-Thompson served as Chief of Schools for D.C. Public Schools in Washington, DC; as Chief of Education for the City of Cleveland (Office of the Mayor); and a teacher, principal, and Supervising Superintendent for the Cleveland Municipal School District, where she began her career in education in 1993. Martin-Thompson has participated in the Harvard University Executive Leadership Institute for Educators, the Turnaround Leadership Institute at the University of Virginia, and the Institute for Learning at the University of Pittsburgh.
The work of Martin-Thompson and the Office of Strategic School Support will be closely aligned with the pillars of quality schools and student needs.
Chief Network Office – Chief Officer of Networks, Denise Little: The Chief Network Office is responsible for managing the Chiefs of Schools (to whom principals report) and for ensuring that all Network Chiefs have the available tools and programs they need to deliver high performing schools and ensure students reach their full potential. Recently appointed Chief Officer of Network Quality in this office, Denise Little brings five years of experience as the Chief of Elementary Schools for the Garfield-Humboldt Network where she developed an effective instructional team who promoted high expectations and created a partnership with principals to increase student performance. In her network, Little led the District in student growth for multiple years. Prior to her work as a Network Chief, for 13 years Little served as principal at Helen M. Hefferan Elementary School. Little has also served as Assistant Principal, Administrative Assistant and teacher at Hefferan, as well as a teacher at Franklin Frazier, Ryerson and Cooper Elementary Schools.
As the Chief Officer of Networks, Little's work will be most aligned with the pillar of effective leadership and committed workforce and ensuring that all schools ensure the needs of all students are met.
The Board also approved the appointment of Melinda Gildart as controller. Gildart most recently served as Chief Deputy Comptroller for the City of Chicago. She rounds out new leadership in the District's CPS Finance team which, over the past several months, has also resulted in a new Chief Financial Officer and new Treasurer. Gildart has served the City of Chicago with distinction for over a decade, beginning as a Team Leader and Senior Financial Analyst at CPS in 2001. A talented and experienced financial analyst and Certified Public Accountant, Gildart has extensive experience at CPS, the Chicago Park District, and the City of Chicago Comptroller's office.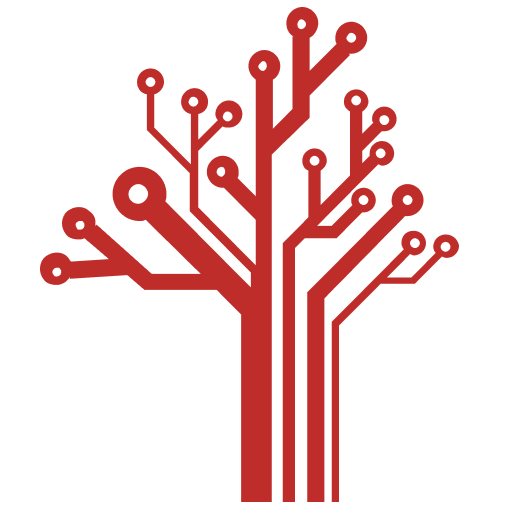 Getting Smart loves its varied and ranging staff of guest contributors. From edleaders, educators and students to business leaders, tech experts and researchers we are committed to finding diverse voices that highlight the cutting edge of learning.