Google+ Hangouts: The Future of Faculty Development?
"Google+ Hangouts: The Future of Faculty Development?" by Jennifer Funk first appeared on the Edcetera blog.
Not long ago, Michelle Pacansky-Brock realized something about the community college faculty members taking one of her online professional development courses.
"Many feel disconnected and are struggling on their own to solve the same problems that hundreds, even thousands, of other faculty members are solving or solved years ago," she says. "Few of them have ample technological or pedagogical support staff on their campus. They really are on their own to figure things out most of the time."
That's when Pacansky-Brock, author of Best Practices for Teaching with Emerging Technologies, online instructor, and faculty development specialist, had an idea to bring together educators to learn from each other in a face-to-face environment — without burdening budgets or calendars.
Drawing on her experience as a consultant for VoiceThread in which she hosts monthly Google+ Hangouts, she created the very first "Teach & Share" Google+ Hangout, an online gathering of educators who, for this installment, shared their experiences using the learning management system Canvas.
"I started thinking about how much faculty learn from simply talking to one another. These are always the most powerful professional development experiences," Pacansky-Brock said of her decision to host the event. "Faculty need to connect with each other to keep innovation moving forward. […] That's the premise of the Teach & Shares."
Why Google+ Hangouts?
It's convenient and collaborative.
Unlike similar tools, such as Skype and Go-To-Webinar that require a bunch of steps to get started, Google+ Hangouts is already part of our online social ecosystem. With little more than a Google account and a web cam, you can start a Hangout from within Gmail, Google+, or on your mobile device using the Google+ app.  Additionally, its purpose is to facilitate conversation among participants, rather than serve as merely a presentation platform. Oh, and it's free.
If you're trying to determine if Google+ Hangouts can meet your own professional development needs, below are a few things to know based on Pacansky-Brock's experience.
3 Steps to Hosting Hangouts
Choose a hot topic. Pacansky-Brock settled on Teach & Share's first topic because she'd been contacted by a number of educators who were considering switching from their current learning management system to Canvas, so she knew there would be interest.
In determining a topic for you own Hangout, ask: what are educators at my institution discussing? Or, what am I struggling with that I just can't figure out on my own? Hangouts will be more useful if they address an issue directly affecting you and/or your colleagues.
Select your participants. While Pacansky-Brock wasn't using Canvas herself, she knew others who were. She'd already been putting some of them in contact with interested educators, so it made sense to offer them an opportunity to scale their impact. Of those she reached out to, two agreed to participate.
In selecting your own participants, you could invite educators facing the same challenges who are looking to collectively brainstorm solutions, or you could identify experts to share their solutions to a common problem and answer other participants' questions.
Get the word out. Other Teach & Share participants joined after hearing about it from one of Pacansky-Brock's social networks, Google+, Twitter or Facebook. Google+ Hangouts accommodates up to 10 participants and, if the host opts to make the hangout "on air" (i.e. record it), others can view it from the host's blog or YouTube.
Keep in mind, if you'd like to get together and trade ideas with a pre-selected group of colleagues in a closed environment, you can do so — sans social networks. If, however, you'd like to expand your reach nationally, or even internationally, you'll want to share details about the event on social media. One tip: if you use relevant hashtags on Twitter, even those who don't follow you will hear about the event.
Hangout Hangups
While Google+ Hangouts really is a simple way for educators to collaborate online, there are certain challenges.
Hosting "On Air" — A Hangout On Air, unlike a regular Hangout, is broadcast live, recorded and automatically archived to YouTube. These are attractive features to many, but not all. Pacansky-Brock says it can be difficult to make sure everyone is clear that they are being recorded. She uses Lower Third, an app that allows her to place a horizontal bar on the screen that says, "Friendly reminder: this is being recorded," but she questions how many people actually read it.
Technical Hiccups — Technical problems can (and do) occur. To minimize their effect, Pacansky-Brock will conduct a brief run-through with participants prior to the official start of the Hangout, showing them how to mute their mics when they're not speaking (to decrease background noise) and how to switch to "slow connection" if they experience bandwidth problems.
The Invitation Process — To invite an individual to participate in a Hangout, you must already have an online connection with that person; either s/he is one of your Gmail contacts or you must be in each others' Google+ Circles. Since not everyone understands Google+ Circles, this can be tricky. Learn about them here. Note: People can view the Hangout whether or not you have a connection.
If you're interested in using Google+ Hangouts for professional development, what questions do you have about the process?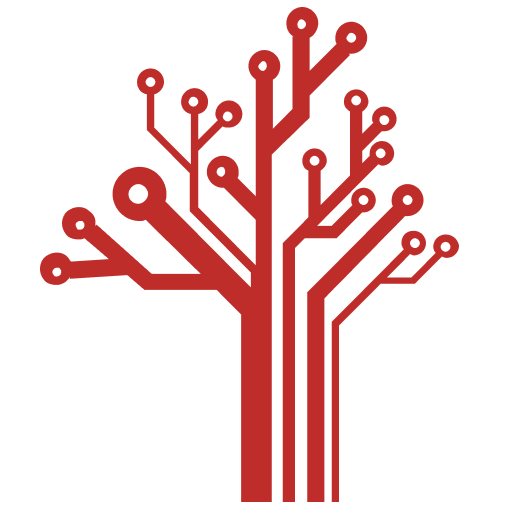 Getting Smart loves its varied and ranging staff of guest contributors. From edleaders, educators and students to business leaders, tech experts and researchers we are committed to finding diverse voices that highlight the cutting edge of learning.