Enstitute: Apprenticeship + Cohort = Applied MBA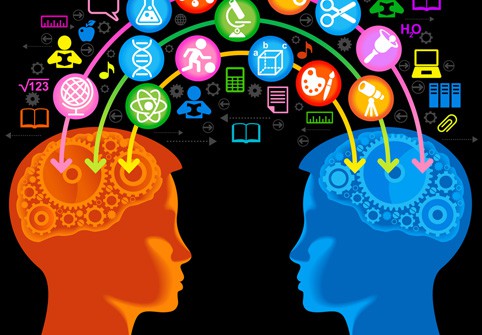 Tomorrow this Financial District apartment turned dorm room will house 11 aspiring entrepreneurs between 18 and 24 that will begin a two year experience working in NYC's hottest tech startups.
Enstitute is a new way to think about post-secondary learning. The two year on-ramp to the tech sector could occur before, after, during, or instead of a traditional college experience. The program combines the learn-by-doing benefits of an apprenticeship with individual and cohort learning experiences–an applied MBA.
As recent graduates of American universities, Shaila Ittycheria and Kane Sarhan decided to build an alternative. "Higher ed is not working," Kane said (in March), "but internships do."  Formed as a nonprofit organization, E[nstitute] seeks to create transformative learning experiences for young people.  Kane and Shaila are fundraising to launch and scale the program but think it can become largely self-sustaining in the future.
Katie Vander Ark (my daughter) has been hard at work building furniture, raising money, planning events–whatever it takes to make this new pathway a valuable experience for Fellows.
Every city should have an Enstitute.  It's a talent pipeline for tech startups.  It's an alternative for young people that want to jump into a startup rather than sitting in a classroom.
The following NYC entrepreneurs agreed to review applications for apprentices:
Alexa Vontoble, Learnvest
David Kidder, Clickable
Mark Davis, Kohort
Hillary Mason, Bit.ly
Ben Lere, Thrillist
Nate Westheimer, Picturelife
Hayley Brna & Katia Beauchamp, Birchbox
Wiley Cerilli, Singlplatform
Brian Schechter & AAron Schildkrout, Howaboutwe
Brian Snyder, Everything Butt Art
David Bloom & Felix Sheng, Ordr.in
Fabian Pfortmuller, Holstee
Jonathan Stein, Betterment
Daniel Klaus, K2 Labls
David Kidder, Clickable
Irving Fain, Crowdtwist
Jason Berman, Unified
Jonathan Stein, Betterment
Philip James, Lot 18
Reece Pacheco & Dan Spinosa, Shelby.tv
Sascha Lewis, Flavorpill
Michael Smith, Streeteasy
Matt Shampine, Wework labs
Nora Abousteit, Burdastyle
Philip James, Lot 18
Inaki Berenguer, Pixable
Caren Maio, Nestio
Chantel Waterbury, Chloe + Isabel
Lee Hoffman, Veri
Mark Davis, Kohort
Nihal Mehta, Localresponse
Tony Haile, Chartbest
Vic Singh, Tracks & Eniac Ventures
Neil Capel, Sailthru
Neil Blumenthal, Warby Parker
For more, see this 4.4.12 HuffPo feature on E[stitute].

Tom Vander Ark is the CEO of Getting Smart. He has written or co-authored more than 50 books and papers including Getting Smart, Smart Cities, Smart Parents, Better Together, The Power of Place and Difference Making. He served as a public school superintendent and the first Executive Director of Education for the Bill & Melinda Gates Foundation.