The Promise & Practicality of Entrepreneurship Alliances For Students
By Dr. Greg Bier
The prospect of finding employment for the recent graduates has become increasingly more difficult and desperate in today's economy. The majority of college and university programs are designed for students to take a job when they graduate with a degree. A much more exciting, and practical, alternative exists when those same students are able to create a job after graduation. Entrepreneurship alliances, integrated as part of the university experience, can enhance students' opportunities and level of experience upon graduation, so they are not only part of the workforce, but creating the workforce.
The Emerging Entrepreneur
A typical entrepreneurship student wants to know how the courses and structure of a university can add value to his or her personal brand, future ventures, and current business ideas. As corporate jobs become unstable in regards to security and reliability, students are increasingly planning on self-sufficiency and hopes of self-employment. In planning for the future, it is vitally important that students are exposed to the realities of how businesses are developed and sustained.
Education Beyond the Classroom
The growth of student entrepreneurship organizations, or alliances, indicates that students are actively pursuing those skills necessary to succeed as developers and leaders. What is an entrepreneurship alliance? It should be viewed as a talent incubator for the emerging entrepreneur. Alliances create opportunities for students to hone their skill sets, from pitching business ideas to analyzing how businesses succeed or fail. Students, looking for like-minded peers to validate their ideas, can form teams to create the next great venture and take the first steps toward the pursuit of success together. The alliance is a group of students and mentors who have a mutual interest in creative and business success.
Entrepreneurship alliances are structured to build skills in members by providing opportunities to learn, grow, and be inspired by each other and by successful business leaders' examples. It is an experiential process. Students are not just given lectures and presentations on "how to be successful." Entrepreneurs need to become self-reliant and self-confident. These attributes cannot be delivered via PowerPoint or textbooks. Students must experience the business world in a more hands-on manner, from business conferences and executive luncheons to even zip-lining together. Students learn how to operate in the current business world and interact with critical community leaders. University of Missouri student Sophia Mullineaux states that "conferences are about switching perspectives and uncovering things within those companies that can become game changers…conferences afford students competitive advantages that make us stand out to employers." The experience proves invaluable.
Entrepreneurial Experiences
Students have the opportunity to not only gain knowledge and confidence from each other's experiences, but also from the greater business community. Students can meet with successful entrepreneurs and hear firsthand how to pitch, develop, and sustain what started as a creative spark. Guest speakers include not only the entrepreneurs themselves, but also the franchisees, lawyers, domain developers, and human resource experts who power the business economy. These opportunities help to erase the social awkwardness of communicating between generations.  It is also a great forum for how to successfully communicate face-to-face in an increasingly technology-obsessed world.
At the University of Missouri, the classroom is the community. Students have memberships provided by the League of Innovators, a local start-up group. They get to network at Chamber of Commerce activities. The Entrepreneurship Alliance at Mizzou also affords students the opportunity to visit multiple businesses each year, from bookstore/pharmacy fixture companies to insole manufacturers. The founders of these companies jump in for the visits – the EA emphasizes how entrepreneurs support and mentor other entrepreneurs.
Beyond Business
Entrepreneurship alliances are not just for business majors. An alliance should be a multi-disciplinary group that is tied together by an interest in success. Student engineers, journalists, accountants, designers, and marketers are all integral parts in expanding ventures beyond a personal vision into a global reality. Students bond, network, and work as a team. When students graduate, they leave their respective schools with a sound understanding of the research and operational aspects of business. They have the skill set and talent to achieve their goals. Students are empowered by their alliance experience and have the beginning business connections necessary for success as a result of their experience.
Foundations of the Future 
The recently graduated and soon-to-be graduates need every edge in today's competitive job market. As openings become more limited, students can gain the much-needed, hands-on experiences vital to career success by joining and contributing to their school's entrepreneurial alliances. The ability to successfully communicate with, and forge growing bonds with, local business owners and the greater community greatly enhances a young entrepreneur's chances of building his or her business. The collaborative effort truly immerses students in how businesses grow, and, at times, why they fail. All of these facets provide a richer and more genuine experience for the leaders of tomorrow.
---
Dr. Greg Bier is a Professor of Management at the University of Missouri. He leads the newly formed Entrepreneurship Alliance in the Robert J. Trulaske Sr. College of Business. While many schools have business incubators, the Entrepreneurship Alliance is simply a talent incubator with a focus on developing the student-entrepreneur first and the venture second.  He is also a partner with Entrepreneur MO.  Follow Bief on Twitter at @gregbier.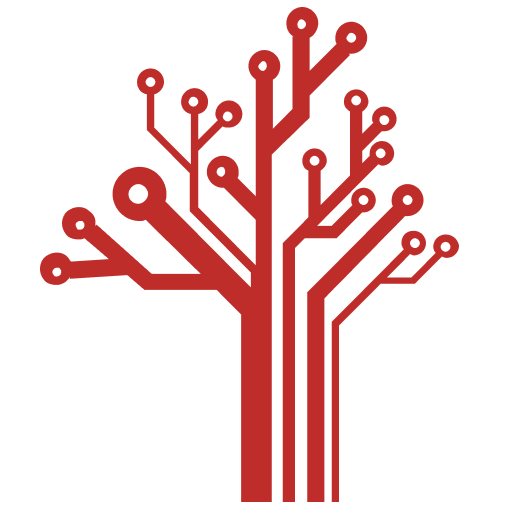 Getting Smart loves its varied and ranging staff of guest contributors. From edleaders, educators and students to business leaders, tech experts and researchers we are committed to finding diverse voices that highlight the cutting edge of learning.