Blended Learning: New Solution to an Old Problem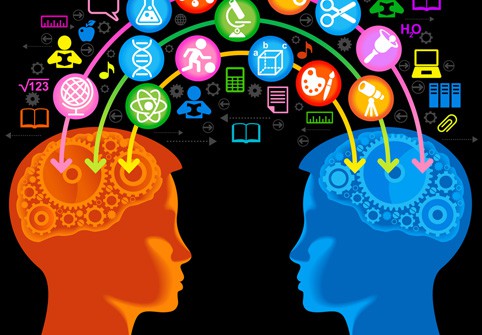 This week was the 58th anniversary of the landmark Supreme Court ruling in Brown v. Board of Education, striking down racial segregation in public schools.  White flight has left many urban schools segregated.  Even worse, the quality of education in America remains highly correlated to neighborhood income levels.  It is obvious that the provision of educational services in this country is far from equal.  Education remains the most pressing civil rights issue of our time. As Fordham has pointed out, governance is the root problem.  In Rethinking Education Governance for the Twenty-First Century, they make the case for a more equitable and efficient approach than the shame of 'local control' that continues to tolerate chronic and widespread failure. Like other tough reform issues, digital learning affords a new opportunity set—a new way to solve an old problem like inequitable education.  For example, it would be quite possible with 30 days notice to offer high quality online summer school for every student in America.  It would be logistically easy in September to offer every high school student in America access to every Advanced Placement course, every STEM course, and every foreign language course.  The only reason we're not doing this now is the parochial interests protected by the rhetoric of local control. Digital Learning Now offers a state policy framework that is America's best hope for attacking education inequity. The first three of the Ten Elements of High Quality Digital Learning address the issue of equitable access. We can provide every student in America access to great teachers, but that won't happen in a traditional classroom (as Public Impact has so clearly spelled out)—it will happen when we leverage talent with technology and blend the best of online and onsite learning. To power these new models that combine local and national resources, Digital Learning Now calls for educational funding that is weighted, portable, and performance-based. The question of quality is addressed in Digital Learning Now through recommendations for strong authorizing and transparent accountability. We have the roadmap, we have examples, and we have the technology to provide every American student with a good education.  The question is do we have the will? Folks in Ohio were having the conversation this week (see my conclusions from the Ohio Digital Learning Summit).  Are your state leaders having a conversation about providing an equitable education?
Tom Vander Ark is the CEO of Getting Smart. He has written or co-authored more than 50 books and papers including Getting Smart, Smart Cities, Smart Parents, Better Together, The Power of Place and Difference Making. He served as a public school superintendent and the first Executive Director of Education for the Bill & Melinda Gates Foundation.