Searching For What Students Need to Learn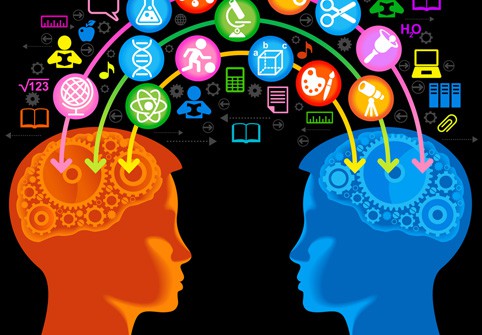 Our students are using technology more and more every day. This is the reality, especially as digital tools become part of everyday life. In order to be effective digital learners, one of the universal competences every student needs to master and all teachers need to model is the ability to perform an effective search. Search skills are essential for making anyone an independent and effective learner in today's society.
My top priority and responsibility as a teacher is to make sure each of my students move on to the next grade prepared to succeed in the world that will follow their education experience. That means, regardless of what education or career path each of my students choose, they have what it takes to succeed. The information they need to answer all the questions they will have and build their knowledge is on the web, they need to know the best way to find it. Understanding all the strategies and tricks for searching on Google has become essential in order to be literate in the 21st century.
Making It Easy On Educators
This week I looked into the new curriculum Google just released to help both teachers and students really master search and understand not only the essential vocabulary and skills, but all the tricks out there now to make search easier. This will definitely be my "go to" resource for ensuring my students are grounded in their search skills and ready to build on them as they get older and new technologies develop.
The lessons are created by a group of accomplished Google Certified Teachers who truly know what is going to work in the classroom. They cover three main topics:
"Understanding Search Engines"
"Web Search Techniques and Strategies," and
"Google Web Search Features."
All of the topic areas include a basic, intermediate and advanced lesson plans, accompanied with an engaging ready-made slideshow, full of rich content, like quality tutorial videos by the educators at Google. Each lesson is crafted starting with clear objectives and easy to implement procedures, until finishing off with an creative, and fun evaluations of learning.
Also, the lessons include opportunities to use other Google tools, like Google Forms and Google Spreadsheets. Students can pair up and play a game of Google Search Bingo. One lesson even ends with student groups basically creating their own "Google Search Stories," which is one project I have always wanted to add to our curriculum!
Beyond having high-quality content in the lessons themselves, the beauty of this curriculum is that it's truly open and flexible. These lessons are not content specific and can fit into any subject and any grade level where the students are ready to start searching for content on the internet. They are full of engaging activities that will really motivate students to get into the so-called "sandbox" and start researching for valuable resources.
Meeting NETS Standards
The creators of these lessons looked first to the technology standards NETS (National Educational Technology Standards) for students and teachers set by ISTE and each lesson is aligned in order to prepare our students effectively to be digital learners, as well as responsible digital citizens. According to these standards, we need to teach "search" as a student skill, but, even more importantly, as teachers, we need to model how technology is being used in our professional society. Google isn't just for writing research papers, it's a tool they can use to succeed in almost any career path they chose.
Creating Geniuses for Our Future
Success depends not only on locating the answer quickly, but more on the ability evaluate and select the most accurate information, organize for relevancy, and understand where the source should lead next. Research results look so different than what was expected twenty, even ten years ago! We now need to add images, video clips, podcasts, interactive maps, animations, tweets with countless links, comments on blogs to our Works Cited page – and that only begins to scratch the surface of the new forms of information students now reference.
I am so excited to use these lessons with my students and even more anxious to begin to see more depth and quality in the information my students draw on, share and submit for our daily work and research projects. According to one search story, "Google can make you look like a genius" and by mastering search skills, my students will not just look like it, they will actually be genius.