Edmodo: Instant Blend, Quick Flip, Easy BYOD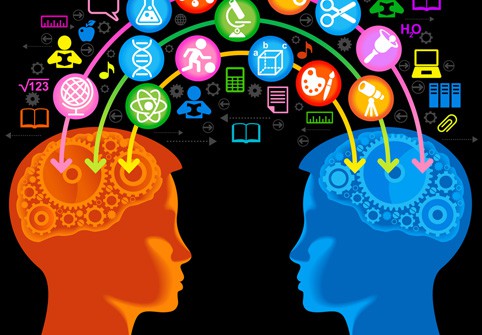 Greg Wilborn and I have been at a couple of the same edtech conferences lately.  He leads personal digital learning in Colorado Springs.  We had breakfast with Edmodo chairman Rob Hutter today at Sharefair in Denver.  Greg told a great story:
Last week I had the pleasure of working with a group of thirty 8th graders and their self proclaimed "totally non-techie" teacher, Mrs. G. These students were given a reward of their choosing for great academic accomplishments and they chose a bring your own technology day. School leadership agreed, as long as the technology was used for education purposes, and that's when my phone rang. You've go to love a veteran teacher who only emails and has texted twice in her life who is adventurous enough to do this. The students showed up with cell phones, smart phones, PSPs, netbooks and even an old tablet Thinkpad. We worked with apps for a while, I showed them tools like Prezi, Voki, and Wikis, and then we migrated to the computer lab to start up Edmodo. This is when thing really took off. The students loved it, Mrs. G  took to it quickly -with some 1:1 coaching- and they were off and running. Before we were done the teacher had sent a creative project assignment incorporating the new tools and by Friday there were almost 100 interactions via Edmodo.  It was just that easy.
Edmodo makes bring-your-own-device and flipped classroom a snap.  For whole school planning, Greg shared a great 
self-review tool
for making the shift to 1-to-1.
Edmodo is a portfolio company of Learn Capital where Tom is a partner
Tom Vander Ark is the CEO of Getting Smart. He has written or co-authored more than 50 books and papers including Getting Smart, Smart Cities, Smart Parents, Better Together, The Power of Place and Difference Making. He served as a public school superintendent and the first Executive Director of Education for the Bill & Melinda Gates Foundation.