Technology Transforms Teachers Into Master Chefs of the Classroom
By Jean Tower
A teacher is like a chef of the classroom, creating recipes for learning, devising experiences for students the way an expert chef composes a dining experience. A skillful teacher processes an almost constant stream of micro-decisions, juggling many lessons, as they plan, carry out, and adapt. With great teachers, their teaching reflects their style, knowledge, experience, the students, the curriculum, local and state assessments, short and long-term learning goals, and the available tools and resources. They teach while keeping in mind the diverse abilities of students and with an eye toward future lessons and goals. Such mastery over these many domains is nearly impossible for a beginner teacher. Teacher education and certification signify they are qualified to teach, not that they are already masters.
Likewise, for a beginning cook, the process of planning and cooking dinner could be characterized as finding a recipe, buying the precise ingredients, and then following that recipe exactly. An expert cook's process is not so linear. They evaluate ingredients – what's ripe, what's fresh, what's in season, what's on sale. They contemplate who will be dining and their preferences and tastes, and they keep in mind recipes and dishes they have created before. They balance such considerations as the time they have and the cooking process they feel they might want to use – will grilling or roasting or braising bring out the best in the selected ingredients? They juggle all of these elements simultaneously and make multiple decisions throughout the planning and cooking process. An expert cook seldom follows a recipe faithfully – they rely on past experience, personal preference, and knowledge of spices and herbs, and they adjust. The result is a unique and individualized product that reflects the cook, diners, ingredients, preferences and the season.
A chef has to master many critical skills – she has to be comfortable grilling, as well as braising or roasting. He must be able to turn out the perfect French omelet and a great soup stock. What's more, expert chefs constantly develop and grow, learning new techniques, teaching themselves and improving through practice, staying current on the new trends of their trail-blazing peers. Chefs who do not evolve through practice, study, and growth, never do become expert.
With teachers, true expertise also includes mastery over many areas of knowledge, tools, and domains, and the trajectory from novice to expert requires study, reflection, coaching, and growth. Technology is one tool in a teacher's toolbox. In this century, a teacher who is not adept at using technology for teaching and learning is not really an expert teacher. They may have many skills and talents and a font of knowledge, but if they cannot effectively weave technology into the process, then they are missing a key component. Any teacher who is "missing" technology, is comparable to a cook who is "missing" knives – technology is a critical tool in effective teaching.
Furthermore, how technology might be leveraged in teaching and learning is ever-evolving, and changes faster than most of the other tools a teacher uses. Right now, for example, there is a huge rise in the number of students participating in online learning. In higher ed, online enrollment is growing much faster that the overall enrollment growth. "The rate of growth in online enrollments is ten times that of the rate in all higher education" (2011 Survey of Online Learning, Babson Survey research Group). Moreover, even many face-to-face courses have a strong online component, making them a blended or hybrid course.
While online learning is growing in K-12 education, the rise is not comparable to the growth seen in post-secondary learning. I think that part of the reason is that most K-12 teachers have not yet mastered the skill set required to be effective at facilitating online learning. Most of the teachers in my school district have never even been a student in an online course, never mind taught one, and my guess is that my district is fairly representative of the norm.
We know that expert chefs learn new techniques and trends all the time, and work to include them in their repertoire. Sometimes, there are sweeping, "sea change" types of movements in the food world that chefs embrace, struggle with, and interpret in their own voices. The local food menus, seasonal dining, and Asian fusion are examples of food movements.
Online teaching is one such sweeping movement that is occurring in education – are K-12 educators taking full advantage of online teaching and learning? If not, what obstacles must we overcome? Educators would cite many obstacles – time, professional development, effective online learning management systems, and school and state requirements that measure student progress by seat time. In addition, administrators I have talked with have added unions and negotiating the details about online teaching responsibilities, teacher preparation programs, and teacher attitude.
From my own professional experience of coaching educators around technology use, my top three obstacles would be: teacher attitude, teacher preparation programs, and professional development.
Teacher Preparation Programs
Teachers tend to teach the way they were taught. So, as a first step, teacher preparation programs really have to start using technology the way we want teachers to use it with their students, integrated meaningfully into teaching and learning. Teachers coming out of programs today seem adept at personal productivity tools – email, word processing, and PowerPoint. For the most part they have not had direction instruction or great modeling on using technology for teaching and learning. In order to seed change in K-12, this is a first step.
Professional Development
For those already in the profession, we need to provide significant professional development (PD). The PD we provide should be technology-infused itself, again taking advantage of the axiom that teachers tend to teach the way they were taught – change how they are taught! Some of the most successful PD I have seen recently was either wholly or partially online. We all know by now that one-shot, three-hour workshops don't change anything. PD has to be comprehensive, sustained, ongoing and aligned to goals and student outcomes.
Teacher Attitude
I think that updating teacher preparation programs and providing effective PD will go a long way to helping teachers form positive attitudes about online learning. I find that teachers who become comfortable learners online are more likely to be open to learning to teach online. When educators have had teacher preparation classes online, they are more likely to see online learning as a viable alternative. These positive experiences provide reassurance to educators who may otherwise become mired in FUD (fear, uncertainty and doubt).
People who found their vocation in teaching are often extroverts – comfortable in the face-to-face world of the classroom, standing in front of their students all day long. For some, it is a challenge to imagine teaching online, with less (or none) of that face-to-face interaction. But I think that one truism is that most educators want to do whatever they can, that will help their students learn better and succeed. So, one of the most compelling arguments I have found for convincing teachers that teaching online (or partially online) is worthwhile, is when they experience the results. They find students who have always been reluctant to speak in class are suddenly reflective and prolific contributors. They read threaded discussions that far surpass some classroom discussions. Like chefs who have cooked an amazing dinner that spurs them on to bigger and better repasts, they have assembled an online learning experience that was positive and it instigates them to do more and better the next time.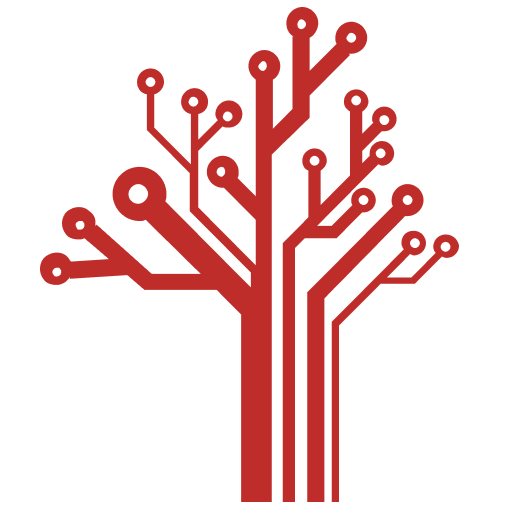 Getting Smart loves its varied and ranging staff of guest contributors. From edleaders, educators and students to business leaders, tech experts and researchers we are committed to finding diverse voices that highlight the cutting edge of learning.