DJ Your Classroom: The Digital Playlist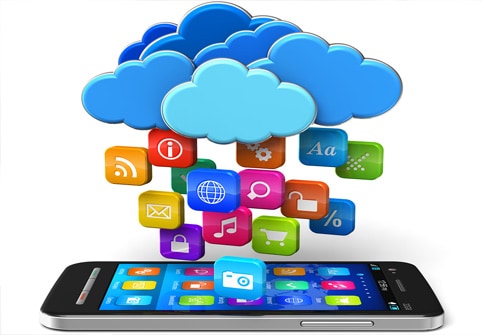 Wednesday was Digital Learning Day, and the Renfro Manor celebrated in the traditional manner with high-fructose digitalization: Youtube, Pandora, Twitter, Moodle, Cabanga, Skype, G-talk, Blackboard, Time4Learning, Facebook, LinkedIn, NCVPS, Apple TV, IMs, playlists, and then I dropped the kids off at school.
One feature of digital learning that our family has adopted is the concept of the playlist. School of One (So1) first promoted the idea of the playlist in education more than three years ago. When students arrive to So1 each day, they are greeted with a personalized "playlist" that is developed by a learning algorithm.
Mindshift's Tina Barseghian writes:
"What makes School of One a contender to watch is its re-conceptualization of the school day. Students arrive at school in the morning and receive a "playlist" — a schedule adapted to each student's level of progress . . . . Based on the students' progress — daily quizzes, other assessments, and teacher input — a new playlist is created for the next day."
Even without So1's algorithm, a number of teachers have embraced the playlist concept in their classrooms. Teachers who have flipped their classrooms can match each student's needs with the appropriate lesson on Youtube, allowing the teacher to act as facilitator. With states starting to organize around OER content, classroom teachers will have even greater access to digital content for their playlists.
The implications are fairly simple, right? If Johnny isn't ready to move on to "Solving Inequalities Containing Integers" because he doesn't understand "Multiplying and Dividing Integers," he doesn't have to! The playlist classroom is not based on 30 students moving forward at the same pace. How often are 30 students in a classroom really in the same place developmentally and learning at the same pace?
Let me take you into the Renfro manor's playlist. Each day when my kids return home from school, they scan a QR Code on our refrigerator with their phones' i-nigma QR reader app. QR Codes basically connect the physical world to the digital world. When my kids scan the QR code in the physical world (on our fridge), it directs their phones' browsers to the website where I have their playlists.
Below you'll see my son's QR code. (I've scrambled the code so that well-intentioned readers won't submit completed playlists for him)


If you need a QR Code generator, use Kaywa. 30 seconds to generate your first QR Code. My QR Codes for the kids' playlists never change. I just update the webpage that the their codes point to.
I saw a professor at North Carolina State University with a QR Code on his door, and students would scan the code as they entered his classroom. The code pointed the students' phone browsers to a website that had the outline for the day's lesson and relevant links. I knew right then and there that I HAD TO HAVE one of those. It was so efficient and natural (at least to these high-tech students).
Here's what my son's playlist looks like on his iPhone:



The playlist is a simple survey form that I created on a free Weebly webpage. My after-school playlists include directions for homework (assigned by the school and mom and dad), physical exercise, chores, and something FUN, as well. Sometimes even the physical exercise on the playlist is powered digitally as they play Wii Fit Plus or EA Sports Active 2.0 on Xbox Kinect.
On this particular day, my son had two videos on the checklist (see below). One was related to his math studies at school and one was just amazing.



Here's the insane skydiver: http://youtu.be/rFQc7VRJowk
Here's Julie Harland's math video: http://www.youtube.com/watch?v=lE8qjfAnDkk (Sometimes the math videos are as much for me as for the kids. Volume of a cone? Anyone?)
The playlist has had several great benefits for me. First, I have a much more organized approach to my kids' after-school development. It's more thoughtful and tailored to each of their needs and abilities. That sounds pretty good for a classroom, too, right? In addition, my kids are totally into the digital aspect of the playlist. It's VERY natural to them. Plus they've just returned from school . . . where they face near digital starvation each day.
On Digital Learning Day, I contemplated how my great-great-great grandfather Shamus Renfro would react if he saw today's world. His head would probably explode because in his fifty-seven years on this planet, the world barely changed at all, at least not much in the hills of Scotland. I know we live in a time of great uncertainty and many challenges lie ahead for us and for our children, but one thing is for sure: the world will be different tomorrow.
Thank you to all the innovators who have made this THE greatest time to be alive in the history of this planet.
Adam was a classroom English teacher for ten years and began teaching online in 1998. He now works for the North Carolina Virtual Public School, the 2nd largest virtual school in the nation. Adam has blogged for Getting Smart since September of 2011.