Kelly Niccolls



Learning Design Manager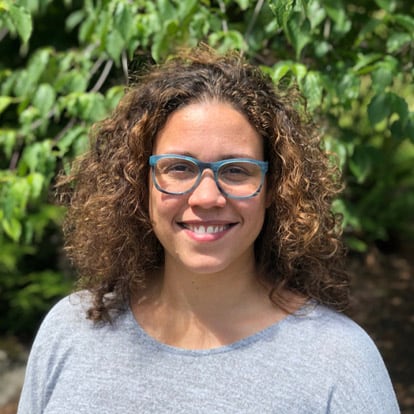 EdD Candidate
MA: Sociology
Experience: 14 Years of Reimagining Teaching and Learning
Experience: 7 Years of Courage Renewal Facilitator Experience
I'm passionate about our work because:
I'm primarily motivated by work that keeps equity at its core. I really appreciate that our entire team is open to all ideas. If it's out there, it's working and it's supporting kids … we like it! This optimism and dedication to being informed keep me connected to awesome ideas and people.
My favorite learning experience is:
I learn best from punch in the gut learning experiences. I need to experience something: a connection with a person in a 1:1 conversation, an engaging experience where I'm learning or doing something. Anything immersive.
My role in three words:
Explore. Articulate. Design.
I'm currently learning about:
Asking the question of "Who?" more intentionally. Who are these groups of educators? Who are these districts? I'm also a Deeper Learning Equity Fellow and therefore continue to learn a lot about how to empower a more vocal and larger community to stand up against white supremacy. In my free time, I'm learning a lot about home design and remodeling.
I'm currently working on:
Leadership development, capacity building, shifting schools for 21st Century learning needs and inspiring new and veteran leaders. I am always working to better liberate and empower learners.
Kelly has been an educator for fourteen years. She began her career teaching in Southern California and has helped schools and systems reimagine teaching and learning, as well as serving as a school administrator. She is a Deeper Learning Equity Fellow, driven by the relentless belief in the possibility of social justice within education systems. Kelly focuses her education leadership on re-imagining structures for teaching and learning in order to empower all students for the future.