Michael Fullan on Leading in a Culture of Change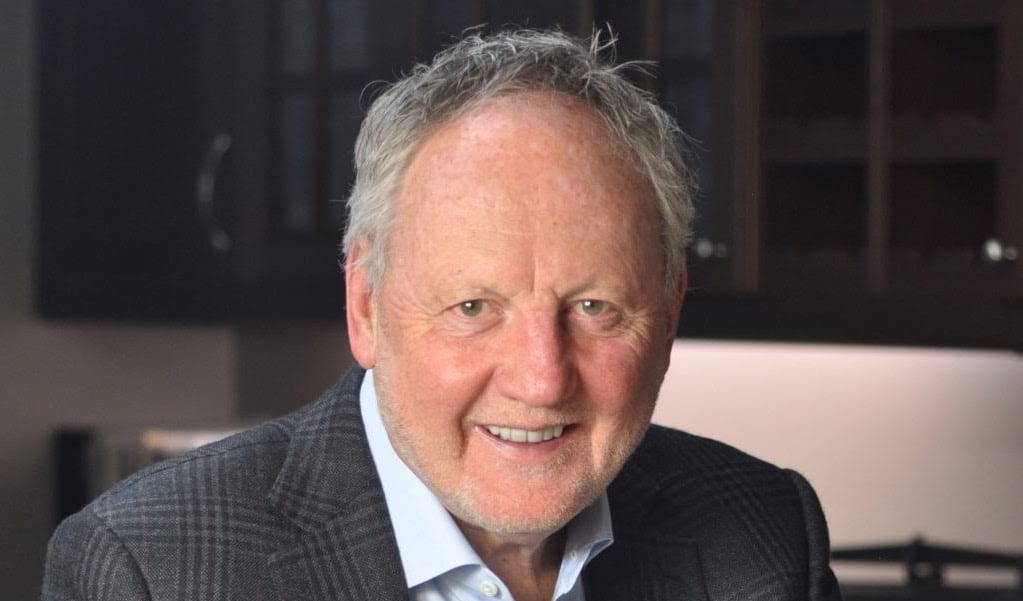 Michael has been the world's most persistent and persuasive advocate for systems leadership for deep learning experiences. He's written at least 47 books on the topic. After two decades, he went back to his bestseller, Leading in a Culture of Change, and gave it a good tune-up. 
On the name, Fullan said, "Leading in a culture of change is the capacity to manage and incorporate change on a continuous basis that serves the goals of the organization." 
The book illustrated how leaders can focus on key themes that will allow them to lead effectively under messy conditions and how leaders foster leadership in others–the combination makes them indispensable.
The innovative guide retains the five components of change leadership―moral purpose, understanding change, building relationships, creating and sharing knowledge, and creating coherence―but every chapter has been updated for the innovation economy. 
When he wrote the first edition in 2000, Fullan said "Complexity was complex, but now it's complexified with nonlinear change." And, "The more complex society gets the more sophisticated leadership must become." 
New Insights on the Five Components of Change Leadership
Following is a recap of the new insights in each of the components of change leadership:
1. Moral Purpose: While it remains the rock, moral purpose now focuses on its impact–it's more dynamic and interactive. It's built for the situation you're in. Leaders have to be contextually literate to deeply understand the culture they are in.
In the introduction, Fullan said it is critical that leaders take "the time to deeply engage with context so that we can become lead learners within our organizations."
2. Understanding change: The new insight is nuance (see his 2018 book Nuance: Why Some Leaders Succeed and Others Fail). "It's a little hard to explain–otherwise it wouldn't be nuanced," jokes Fullan. Nuance is "about getting below the surface, asking more questions" to create a unity of purpose.
Fullan credits Mary Parker Follett (often called the mother of modern management)  for her leadership on the unity of purpose a hundred years ago. She noted that it must be continually developed. And nowadays, "don't expect it to last for 15 seconds." 
3. Building relationships: It's all about effective collaboration. The new concept is "connected autonomy," said Fullan. "It's about building trust. A lot can happen rapidly when trust exists."
The big insight is: "strive for precision and avoid prescription." By precision, Fullan mean, be as specific as the context requires.
In Education Reimaged, a new paper for Microsoft, Fullan, and colleagues discuss building relationships with learners. "Relationships and engagement—the gatekeepers of learning—are emphasized in this learner-centered model. Voice, choice and agency are central to deep learning." 
4. Creating and sharing knowledge: What's new is deep learning. The big change is that, at least in the short run, "We've overestimated AI and underplayed human intelligence–students and teachers."
Twenty years about it was about how to find knowledge it and use it," explained Fullan. Now it's dynamic. "Knowledge is about deep learning, it's about engaging the world and changing the world."
Despite rapid change in the economy, "The grammar of schools hasn't changed in 25 years," lamented Fullan (and references a dialog with Jal Meta and Larry Cuban).
5. Creating coherence: "Leadership is the job of forging coherence," said Fullan. In Coherence, a 2016 book written with Joanne Quinn, Fullan states "We made the point that systems must have a shared sense of purpose about the work and that coherence making has to be part of everything." 
Fullan points to Seymour Sarason's 1972 groundbreaking work, The Creation of Settings and the Future Societies where he explained the underlying logic of settings where "two or more people come together in new and sustained relationships to attain stated objectives."
Fullan notes that environmental changes (like Covid) make every situation more dynamic and that system change as essential, but "the devil is in the details." By the details, Fullan means "taking the time to deeply engage with context so that we can become lead learners within our organizations." 
Many of these leadership roles require tolerance for paradox– the predisposition and the capacity to hold two opposing ideas at once. Fullan references Roger Martin and Sally Osberg who said successful social entrepreneurs "apprentice themselves to others who understand the situation better, assuming a position of naivete and learning. Being both expert and apprentice enables the individual to see what others don't, and devise the path ahead nobody else has glimpsed."
"Confidence is not related to effectiveness," said Fullan. "You need to be competent, not confident." (For more, see Humility is the New Smart by Ed Hess.)
Fullan remains optimistic that we'll see a big change in the next five years–accelerated bottom-up evolution. He thinks the pandemic has shaken things up in ways, in the long run, can be productive. 
But it does come down to leadership, and "Leaders don't need to get better at a bad game, they need to change the game!"
Key Takeaways:
[:49] When was the first edition of Leading in a Culture of Change released?
[1:08] How much did Michael rewrite in this second edition?
[2:28] What is a 'culture of change'? And what does it have to do with education leadership?
[5:55] Why you need to read the second edition of Leading in a Culture of Change (even if you've already read the first edition).
[6:51] Key differences between the first and second edition of the book.
[9:20] What being a lead learner means.
[10:22] The importance of the phrase, "I don't know," in unlocking deeper learning.
[11:58] The five components of change leadership. Michael explains the first one, moral purpose.
[12:48] Why it is more important to focus on impact than moral purpose.
[13:30] Discussing the notion of unintended consequences and how they can come about.
[14:32] The second of the five components of change leadership: understanding change. Michael also shares what he means by nuance when it comes to leaders that succeed vs. those that fail.
[16:43] Change is complicated and requires us to study the nuances of change and to be prepared for things to occur differently than we had anticipated. Michael unpacks this idea and shares potential mistakes that can be made during change.
[20:20] The third of the five components of change leadership: building relationships.
[24:22] Reimagining education in light of the COVID-19 pandemic.
[27:22] The fourth component of change leadership: creating and sharing knowledge.
[32:23] The last of the five components of change leadership: creating coherence.
[34:13] Is it easier to create coherence in a new school than an old school? How does Michael engineer coherence in an incoherent system that has layers of inherited policy, structure, and systems?
[37:27] Is Michael still optimistic about more deep learning globally?
Mentioned in This Episode:
Leading in a Culture of Change, by Michael Fullan — Grab yourself a copy here!
Nuance: Why Some Leaders Succeed and Others Fail, by Michael Fullan
Mary Parker Follett
"Reimagining Education: From Remote to Hybrid Learning," by Michael Fullan and Joanne Quinn in collaboration with Microsoft
American Journal of Education (AJE)
In Search of Deeper Learning: The Quest to Remake the American High School, by Jal Mehta
and Sarah Fine
Difference Making at the Heart of Learning: Students, Schools, and Communities Alive With Possibility, by Tom Vander Ark and Emily Liebtag
Coherence: The Right Drivers in Action for Schools, Districts, and Systems, by Michael Fullan
and Joanne Quinn
The Devil Is in the Details: System Solutions for Equity, Excellence, and Student Well-Being,
by Michael Fullan and Mary Jean Gallagher
The Structure of Scientific Revolutions, by Thomas S. Kuhn
For more, see:
---
Stay in-the-know with innovations in learning by signing up for the weekly Smart Update.
The Getting Smart Staff believes in learning out loud and always being an advocate for things that we are excited about. As a result, we write a lot. Do you have a story we should cover? Email
[email protected]