Getting Smart Podcast | Student-Centered Learning & Smart Parents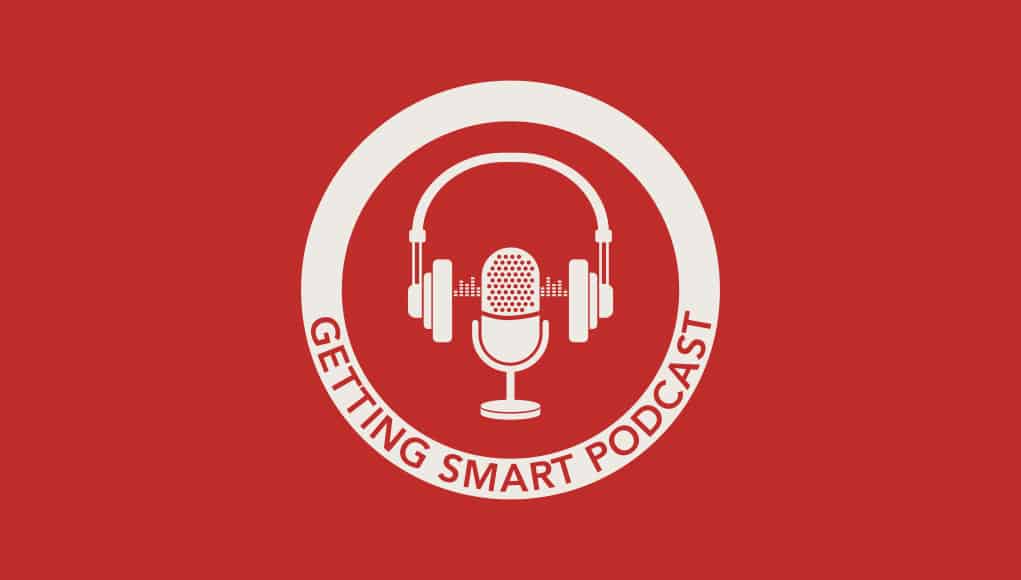 When we think about the current landscape of education there are several key elements that are super exciting — student centered learning is one of them. In this episode of the Getting Smart podcast we talk to The Nellie Mae Education Foundation's Nicholas C. Donohue and Big Picture Learning's Andrew Frishman about Student-Centered Learning: what it is and why it is important for parents to understand and advocate for.
As educators and as parents, we have seen profound shifts in the way in which people learn — young and old. Families face unprecedented amounts of information and education-related decisions. This often leaves parents navigating a complex maze of new learning opportunities, new standards, new assessments and new technology. Getting Smart's newest project, Smart Parents: Parenting for Powerful Learning, tackles this challenge head on.
Listen about how student-centered learning is shifting the classroom mindset, how it can transform the future of education and the direct impact it has on students.
Just a taste…
"I went to elementary school 50 years ago, and I was always in trouble, I never fit into a butts in seats kind of learning environment, the same was true in HS…it wasn't really until I was senior in college that I got to do a project that I really cared about. A very traditional education that I don't think served me as well as what I hope for my own grandkids." – Tom Vander Ark, CEO, Getting Smart (co-author of Smart Parents)
"It's only in the past 100 years or so that we have tried to organize learning in more of a lock step assembly line process and departed from some very natural ideas….Learning is a supremely natural human event, it helps to organize it around immediate contextual needs and realities, but that really as human beings, our ability to learn makes us distinctive from almost all other creatures. We need to do less to manage it and throttle it and more to unleash it." – Nicholas C. Donohue, President & CEO, The Nellie Mae Education Foundation
"If we try and think about 'what is the world going to look like 10, 15 years from now?' and anticipate what are the careers that we should be preparing students for? You know, I think that it is just far too arrogant and patently absurd to think that we know what kinds of careers will be available to young people. So we can be scared and terrified and try and resist the automation that is coming or we can embrace the fact that we just don't know what kind of specific skills and content that we need to be sure that students develop." – Andrew Frishman, Executive Director, Big Picture Learning
"It's about giving kids the tools to navigate ambiguity and find their passions, and to figure out what problems they want to solve and to really own their learning experience and to be creators in that learning experience instead of consumers of a learner experience." – Bonnie Lathram, Learner Experience Manager, Getting Smart (co-author of Smart Parents)
*Note: Since recording this podcast, Andrew Frishman's title with Big Picture Learning has changed from Director of Program Development to Executive Director.
For more Getting Smart Podcasts, check out:
The Getting Smart Staff believes in learning out loud and always being an advocate for things that we are excited about. As a result, we write a lot. Do you have a story we should cover? Email
[email protected]