Aligning Dream Team Content with Assessment and Teacher PD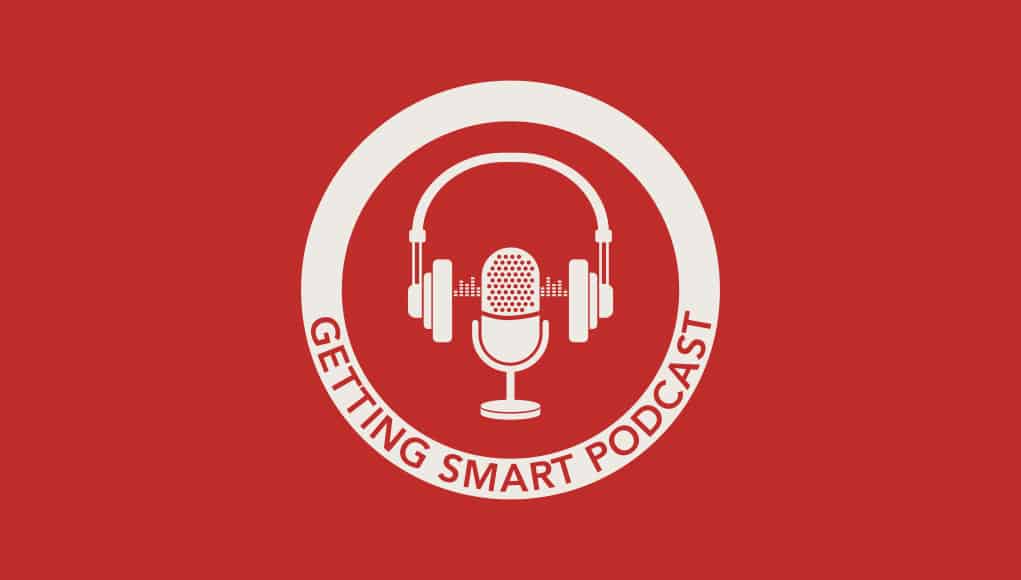 LearnZillion connects and aligns curriculum, assessment and professional development.
School districts have been trying to do this for two decades using binders full of lessons and proprietary content.
LearnZillion is different because the teacher created curriculum is open and online with assessment and professional learning experiences created to support it.
Recently I spoke with Eric for the Getting Smart podcast about the company's history, where they are headed and how LearnZillion works to support teachers:

Instructional Model
The open curriculum can be customization with proprietary or district developed content. The aligned instructional system supports plan, measure, learn cycles of continuous improvement. Gaps in alignment cut off this cycle.
The central premise is that core curriculum is driven by teachers. CEO Eric Westendorf said, "We set them up for success." Compared to old pacing guides in binders, teachers can easily flex up or down to other grade levels electronically.
Inspired by the work of Student Achievement Partners, the LearnZillion curriculum promotes conceptual understanding, procedural skill and fluency, and application with equal intensity. Math modules follow the Dana Center scope and sequence.
On the tension between age cohort model and personalization, Eric thinks it's safe to assume age cohorts of twenty-something students with a teacher for the next few years.
"There is a false dichotomy between full class instruction and personalization," said Westendorf, adding that "In Asia, math is taught as a debate, student hash out solutions collaboratively."
"Most learning is done in a community," said Westendorf. LearnZillion helps teachers differentiate and personalize for each student but in the context of a cohort.
The open curriculum is supported by a framework of formative assessments many of which come from nonprofit partner CoreSpring, which has a database of 35,000 items. Assessments populate a standards-based report based on district standards.
Backstory
When Eric Westendorf was principal of well-known E.L. Haynes Charter School in Washington D.C., he started creating instructional math videos with his staff—it caught on.  Other schools started using the videos. There was enough demand that Eric figured he was onto something. He launched LearnZillion in 2011 and raised some money to create more videos.
The Bill & Melinda Gates Foundation gave Eric a grant to host a "Dream Team" of 120 teachers in Atlanta the summer of 2012. The Dream Team created 2000 videos–and piloted a collaborative learning experience that proved to be as valuable as the videos.
"We brought together the Dream Team to develop content that makes teachers lives better," said Westendorf, "and discovered that the process itself is actually powerful for the teachers involved." Realizing this, LearnZillion decided to enable outside parties to access their internal collaboration platform so that more teachers could experience the Dream Team process.
In 2013, districts and states noticed the power of Dream Team learning. LearnZillion won a statewide contract for professional development in Delaware.
Blended PD
The instructional system is supported by blended professional development designed to support team-based learning. Team watch an anchor lesson and apply the scientific method to their inquiry.
Using a flipped professional model, a district coach can use video as a launching pad for discussion in a professional learning community (PLC).
"Allowing teachers to come together in a blended environment forms powerful PLCs," added Eric. LearnZillion provides the scaffolding for teachers helping them to build powerful workshop experiences.
Funding
LearnZillion works with more than 15,000 schools and 2,000 districts. Growth has been powered by a combination of content development grants and $23 million of venture funding from 13 investors including DCM Ventures, Owl Ventures, and Learn Capital (where I'm a partner).
In addition to founders and investors, board members include Joanne Weiss, former chief of staff at the U.S. Department of Education.
Does LearnZillion compete with learning platforms? Eric said most are content agnostic; a few come populated with proprietary content. None offer a coherent open curriculum that is modifiable. Westendorf sees it as a third way, "a new way to approach curriculum."
LearnZillion integrates with leading learning management and student information systems, allowing single sign-on.
For more, see:
---
Stay in-the-know with all things EdTech and innovations in learning by signing up to receive the weekly Smart Update. This post includes mentions of a Getting Smart partner. For a full list of partners, affiliate organizations and all other disclosures please see our Partner page.
Tom Vander Ark is the CEO of Getting Smart. He has written or co-authored more than 50 books and papers including Getting Smart, Smart Cities, Smart Parents, Better Together, The Power of Place and Difference Making. He served as a public school superintendent and the first Executive Director of Education for the Bill & Melinda Gates Foundation.