Not Your Typical Back-to-School Days at Learner-Centered Sites
Key Points
Learner-centered leaders recognize the need to help young people lean into their personal development as a critical part of their learning and do so in community with the peers and adults in their environments.

Education Reimagined has identified five elements that can be found at sites that demonstrate the full breadth of learner-centered education.
By: Jason Krobatsch
As we think about kids heading back to school, our minds are often filled with images of brown bag lunches tucked into oversized backpacks, individual desks neatly arranged in rows, and teachers setting the tone for how they'll keep order in a room full of 25 (or more) kids. But in learner-centered sites across the country, back-to-school is a time filled with adventure and exploration—from neighborhood scavenger hunts and NBA-style introductions to overnight cabin trips and campus-wide cookouts. In these environments, self-discovery, trust-building and interest exploration are the starting points of learning.
Learner-centered leaders recognize the need to help young people lean into their personal development as a critical part of their learning and do so in community with the peers and adults in their environments. By design, this approach helps foster fulfilled human beings with the skills needed for life and career. While each site approaches learning in a way that works for their young people and community, Education Reimagined has identified five elements that can be found at sites that demonstrate the full breadth of learner-centered education. These elements are learner-agency; socially embedded; personalized, relevant and contextualized; open-walled; and competency-based. As sites welcome learners, many choose to make these quantities evident from day one. Here, interests are explored and curiosity abounds.
Lab51
If you've ever thought about starting your school year with the cheers and applause of an NBA-style announcement welcome, look no further than One Stone's Lab51 school. Located in Boise, ID, Lab51 is an independent high school focused on growth, not grades. Coaches—their term for educators—guide learners through their various programs to discover themes that are of interest to them. Learners can choose the duration of time they spend on a particular area, ranging from week-long "deep dives" to 12-week "immersions" to choose-your-own-adventure day-long "cannonballs." Young people can explore topics from skateboard design and mechanics to agriculture and environmental science.
Learners who are new to Lab51 are welcomed back early for a Reboot Week. They're paired with returning "trail guides" who engage in four days of team and culture-building activities. The autonomy young people experience in a learner-centered environment is often a big (but empowering) shift from their conventional schools, so this time is important to help them rediscover their voice and identify what sparks their interest.
Once all of the learners have returned, the group engages in two weeks of welcome activities. The focus is on establishing strong foundations of personal understanding, vulnerability, and curiosity so that coaches and learners can build on these relationships as they move throughout the year. These welcome activities include experiential service projects in the community, the sharing of one-minute life stories, an introduction to Lab51's Bold Learning Objectives, a community read discussion, and short and long-term goal setting. The group even takes an overnight cabin trip to Payette Lake in McCall, ID. Talk about building relationships and community from day one!
Embark Education
For learners at Embark Education, a micro-middle school in Denver, CO, learning happens in and around their peaceful yet vibrant neighborhood. With a strong emphasis on building community and radical trust, Embark learners start the year with a whole-school scavenger hunt where learners lead themselves through the neighborhood to better orient themselves with the places and people that matter to their learning. They're also given cash to explore local lunch spots or other businesses. (Given their extensive candy selection, Ace Hardware is a popular choice.) Not only does this help learners build bonds with each other and explore their community, but primarily, it is an exercise in trust and responsibility. For many learners who are new to Embark, nothing says "learner autonomy" quite like an unsupervised group trip around the neighborhood with money at their disposal.
In the following days, learners will meet with staff at Pinwheel Coffee and Framework Cycles, local businesses that are core to Embark's education model. Staff at these shops, who are educators within the Embark community, will work with the young people throughout the year to learn a variety of skills including marketing, mechanics, business management, and yes, even coffee-making.These young people have opportunities to learn from each member of their community and build mentorship opportunities along the way. And speaking of community, to start the school year, the learners collaborate on a team project. At Embark, learners are always empowered to choose from multiple learning experiences that are sparked by authentic needs. This year, learners chose between rehabilitating one of their outdoor learning spaces or designing the first-ever Embark swag.
The SD Met
The SD Met, located on the San Diego Mesa College campus, is a high school that follows the Big Picture Learning model. While each Big Picture school has its own unique qualities, each follows a philosophy of student-led, adult-supported learning. The year begins with a New Family Mixer, a one-hour meet-and-greet for learners and families to get acquainted with fellow learners, advisors, and facilities on campus. At The Met, advisories are cohorts of about 16 learners and one advisor who remain together for all four years of high school.
Because relationships are an important part of learning at the Met, the first few days have a heavy emphasis on building community and connection. Freshmen are also introduced to personalized learning plans, a keystone feature that will help drive each young person's learning journey and make meaning out of each experience. These plans are developed between each learner and their advisor to address competencies including knowing how to learn, personal qualities, quantitative reasoning, empirical reasoning, social reasoning, and communication. Through off-campus internships, classes at the community college, and instruction within advisories, learners will create goals and map them against their learning plans. To top off a week of introductions and relationship building, the entire Met community comes together for a campus-wide luncheon where learners are encouraged to sit with new people, share their experiences, and explore the campus.
While many teachers in conventional schools are doing the hard work of prepping their classrooms for students and designing a curriculum to meet state requirements, remember that back-to-school doesn't look the same everywhere. In learner-centered environments, they continue on with learning, because learning can and does take place all around us. Returning to a learning environment can be a time of exploration, connection, understanding, and growth when it's centered around the needs of each learner.
Jason Krobatsch is the Communications Manager at Education Reimagined, an organization focused on advancing learner-centered education at a national level.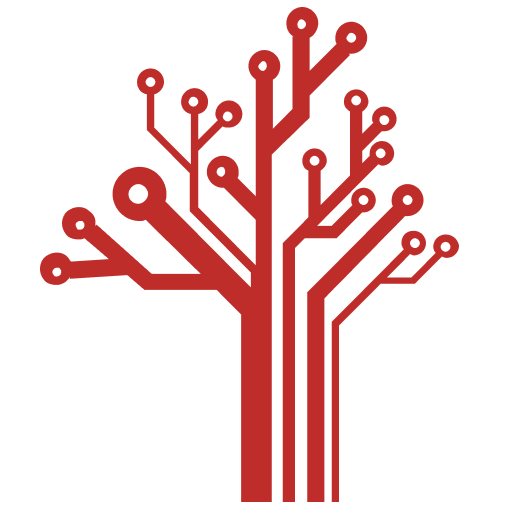 Getting Smart loves its varied and ranging staff of guest contributors. From edleaders, educators and students to business leaders, tech experts and researchers we are committed to finding diverse voices that highlight the cutting edge of learning.