Our Boyz Still Have Dreams
Key Points
To celebrate Black History Month, Antonio Boyd shares the stories of two young men.

Though they overcame struggles and found success, each emphasized the importance of support and role models.
Young King,
There's a crown on your head
That nobody can yank away
One that's here to stay
Till the very end
They say heavy is the head that wears the crown
But if anyone can handle it
It's you
In whatever you choose to do!
An excerpt from the Poem "Young King" by BFoundPen in honor of Black History Month.
The thoughtful words of "BFoundPen"(Brian the Man Behind the Pen) inspire me.
He states, "I wrote this poem because I wish I had someone to tell me those things when I was growing up." Young black boys are criminalized at a young age and have been conditioned to spend a lifetime in and out of jail cells. A lot of the time, black boys don't have their fathers around while growing up. Even if they do, sometimes their father isn't a good example of how to be a successful man.
"There is an insane lack of black male teachers and male role models overall." A lot of black boys must try to figure out how to be men on their own. They eventually turn to their peers and older men for guidance. They don't have anyone to tell them that toxic masculinity isn't something you want to give in to. There's no one to say, "Hold your head up. You're destined for greatness."
As a young man born in Harlem, New York, and raised on the south side of Chicago, I always had dreams. I started dreaming to release the pain of my mother's passing, and my father's decision to allow my aunt and uncle to raise me. I remember feeling abandoned and wondering how I would make it in life. I was lucky to have two heroic role models in my adoptive parents, who loved and nurtured me in a Christian home, and two great sisters who supported me as their brother from another mother. I had four male childhood friends who started with me in kindergarten and are still my friends 54 years later, and a cadre of family and extended family who got me through. Finally, I had a praying grandma who was a stern visionary and a fantastic cook who forced me to believe I could do or be anything in this world!
That was back in the '60s, '70s, and '80s, but what about now? Do our boys still have dreams? Like BFoundPen describes, what are their dreams? What are the challenges they face? Who are their role models? What events shaped their lives, and how do they cope with and overcome them now?
In my search for answers to these questions, I wanted to research the topic and talk to two young men I consider heroes, one born in rural South Carolina and the other in inner-city Baltimore, about how they are fulfilling their dreams. Below are their stories.
Tre' Gammage – Social Emotional Learning Consultant
As a child, I dreamt of becoming an athlete, but it seemed a far-off fantasy until my senior year of high school. After finally hitting my growth spurt, I became the strongest, biggest, and fastest player on my team, and I earned a scholarship to play Division 1 football at Miami (Ohio) University.
Thanks to incredible coaches who were supportive and motivating, I was able to take full advantage of my scholarship and explore the world beyond football. But, when I reached college, I was no longer the biggest and strongest player on the team, and I found myself relegated to the bench. After hitting a breaking point and failing a drug test, I was almost kicked off the team.
Fortunately, I was given a second chance, and I made the most of it. I joined Student Government, studied abroad, and earned a starting spot on the football field. My experience taught me the importance of giving your all and never giving up.
Realizing this dream has been a powerful revelation for me: I can have everything I want, and no dream is too far out of reach. After re-establishing my grandfather's business, authoring a book, and even being elected to office as a City Council member, I'm now married with a child and soon to have another.
My mission now is to make it easier for others to follow their passions and pursue their purpose. I call this "facilitating purpose" and it's my way of helping people reach for and achieve their dreams!
Chris J. Harried – Community Engagement Coordinator, Doctoral Student
I dreamt of becoming a cancer research scientist. Aside from low self-esteem and self-concept, I had to learn how to succeed despite my parents' struggles with both the racialized mass incarceration and substance abuse disorder crises.
Thankfully, I had role models in both of my grandmothers and mentors who were patient with me and showed me the importance of remaining focused on my dream. Their example was so crucial for me because it spurred me to mature and develop in a way that allowed me to have a stronger understanding of the world around me.
I was fortunate enough to get tied into community-based service programs and through those experiences, I expanded my network and capacity to be a leader and overcome my challenges. One of the most impactful experiences I had was helping to meet the needs of Alaskan Native Youth as an AmeriCorps Service Member.
My time in AmeriCorps gave me insight and expanded my cultural competence and humility. Many of the lessons I learned during this time have informed my approach to being an educator and counselor. In this modern era of us surviving in the shadow of a global health crisis, more attention has been called to the importance of tending to one's mental health. The importance of this aspect of our lives cannot be understated, especially as it pertains to Black Males.
I dream of leveraging my gifts to improve the Black Male experience in the United States with a specific emphasis on the impact of education.
Like these two "Young Kings", black boys believe their story would change if they could be heard, but then they realize the world is not listening. One young man stated, "The way people look at me: I am filthy, dirty for being black." "The only way I can survive is to be perfect." They enter classrooms where they are defined as deviant criminals who live in communities full of alcoholics, drug addicts, and resentful black men who are mentally pummeled. "No one cares if we die."
They are sent the message that being smart is anti-Black. A collective belief system shift is required: believing and dreaming differently is acceptable. We need a new construct, a revised mindset, and a rewiring of their brains. We need to train them for opportunities outside of sports. They need, want, and deserve help. They need people to help them outside of sports. What is the point of working on anything else if your only sense of belonging and acceptance is in sports? Being a doctor, teacher, or lawyer seems unrealistic.
Black boys believe that this free, beautiful world was not created for them because they think they are being hunted down and murdered. It is a challenge to their humanity. "In a system with systematic, embedded, and evasive inequities, black boys are at the bottom," said Dr. John King, Jr., CEO of Education Trust. "We need to teach our children to dream with their eyes open," says Dr. Harry Edwards.
"Education must include social justice." We cannot operate schools and ignore students' realities daily. "These students intersect with their blackness in every area of life," said Dr. Travis Bristol, a UC Berkeley professor. "We need to elevate student voices," according to Malcolm London. "The Trauma in black boys' Face" is a form of life-long PTSD." Michael Smith, My Brother's Keeper Alliance.
What Black boys need at this moment:
Role Models
Mentoring
Guidance
Father Figures
Caring Adults
Malcolm X wanted to be a lawyer; his teacher told him, "You're Black; you can't be a lawyer." Black boys need positive self-identity—there is nothing wrong with them, nothing to be ashamed of, and they need honesty, accountability, and unconditional love, which can be transformational. Black boys need to be safe, heard, and validated. Black boys need people who believe in their infinite possibilities and humanity. They do not need saviors. They need believers who believe in their greatness.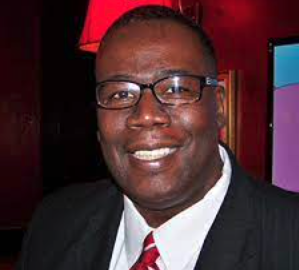 Antonio B. Boyd, Ed.D. serves as President and CEO of the Think Tank Consulting Group, LLC. A national management, development, and public affairs company specializing in the education, non-profit, government and public health sectors.