Pushing Ourselves Professionally: 5 Ways to Share Our Educator Talent
As educators, we need to actively take part in the reflection of what we do in our classrooms and schools, our interactions, and make sure we are intentional about setting aside time to think about each day as we plan for the next. As humans, we need to reflect on who we are, our growth, our goals, and be mindful of what we are doing to make a difference in the world and how we can support others each day.  Here are five ways to reflect on our practice, push ourselves personally and professionally, and also highlight the work that we are doing. We each have special talents and need to share them with other educators so that we can continue to grow.
Blogging
One way to reflect more closely, beyond simply processing our thoughts is by starting a blog. Finding the time to sit and write a blog, can present a slight challenge, however, a blog can take whatever form that we want it to. Getting started might simply mean having a stack of post-it notes, where each day you write down one thought on the post-it notes and then at the end of the week or over the weekend, reflect on the questions or comments you made. Compile your thoughts into a document, use voice to text to save time, and share with your PLN.
Another option would be to create your own blog site and start a draft to gather your thoughts in a short or long post. Whether you just keep a draft for your own personal review and growth or choose to publish it and share it with your PLN and the larger educator community, it will still benefit your growth. Sharing our thoughts like this makes us vulnerable, which can be uncomfortable, but if we truly want to grow, we need to put ourselves out there. It is important not only for our own growth but also serves as a good model for our students and our colleagues.
Podcasting
There are a lot of podcasts available to educators today. Some choose to launch a podcast focused on a specific topic or theme, or to create a podcast for the purpose of highlighting other educators and the work being done in our schools. Podcasts can be another beneficial addition to our practice not only for reflecting, but to share the ideas of what we are doing in our classroom. One might ask, what would I talk about? What would I have to contribute? We all have our own unique ideas, skills and perspectives. Even if we reach just one person with a word of advice or a new idea, that still makes an impact. It might be exactly what that one person needed to hear. Again time can be an issue but there are many tools out there that make it easy to create a short podcast. It might be just 5 minutes sharing what happened in your classroom, or 10 to 15 minutes spent talking about a specific topic that was part of a conversation within your PLN or brought up in class. Other options include inviting other educators to be guests on your podcast to share what they are doing. Podcasting is another option for pushing ourselves to continue to grow personally and professionally. I recently started my own podcast after thinking about it for a few years, and it has been a good way for me to think about different topics and reflect on my practice.
Live Streaming
Technology has really enabled educators to do so much more and engage in learning that far extends the reach of classrooms and schools.  Being able to talk about an activity that we did in our classrooms, or describing projects that students presented, of course does not provide a clear picture of what that actually looks like in practice.  We can be as descriptive as possible, we can even share photos and talk about it, but to be able to live stream and invite other classrooms, students and educators into our learning space to see it firsthand is far more powerful. As educators, we can also use these different tools to give a quick update, to talk about topics that are important to us, to share new ideas, to ask for help, and sometimes, to escape the isolation that can happen in our profession. Selecting from options like Periscope, Instagram, or Facebook Live, we can leverage the platform that makes the most sense for us. Each month, a group of educators hold #PassTheScopeEDU and throughout the day, educators from around the world stream using Periscope to share their experiences and thoughts based on a monthly theme. Look at the different platforms and how educators are using these tools to make connections, and give one of them a try. It can definitely stretch us beyond our comfort zone, but the personal and professional benefits that can result are worth it!
Presentations
There are many ways for teachers to share the work they are doing and make new connections. For years, professional development in schools often involved sessions that were presented by outside organizations who sent trainers into the schools for the PD days.  However, more recently, teachers are taking the lead on professional development days within their own schools, traveling to local schools to share the work that they are doing, or even planning special learning events at their own school as my friend Zee Poerio does with a "Taste of Technology". Opportunities like these foster a more authentic learning experience for educators, just as we want for our students, and also provides the opportunity to receive peer feedback and build our knowledge base. There are many in-person and virtual learning events that seek presenters. Find a conference to submit a proposal for or create your own meet-up with educators and stretch yourself a bit. Taking advantage of these opportunities is important as it pushes us to take some risks, enables us to expand our own learning network, and fosters our professional growth.
Video Tutorials
Something else that not only benefits our own practice but helps to create a resource that we can use in our classrooms, is to create video tutorials or screencasts. For times when we may not be in our classroom and need to have lessons available to share with our students or our colleagues, having video lessons or tutorials available can make a difference. It is something that can take as little as a few minutes to create. Using tools like Screencastify, you can record your screen and navigate a website, explain a project, discuss a concept, work through a problem, teach a lesson, or anything else on your screen. Taking advantage of this technology makes this fairly easy and quick to do. You can also create screencasts and other helpful videos to share with other educators which can explain how to use a certain digital tool or showcase some examples of student projects or other work that you have done. Creating these can be more comfortable because we control the recording and can redo as often as needed. However, the benefit is that we are continuing to build our skills and share our expertise with others; creating more learning opportunities that will benefit educators and students.
Each of these ideas offer many benefits for educators and students. If our students engage in these learning activities or create presentations for our classes, we should also engage in them ourselves. Modeling this for our students, being willing to take some risks, to put ourselves out there, and stretch beyond our comfort zone, is important for our growth as well as theirs.
For more, see:
---
Stay in-the-know with innovations in learning by signing up for the weekly Smart Update.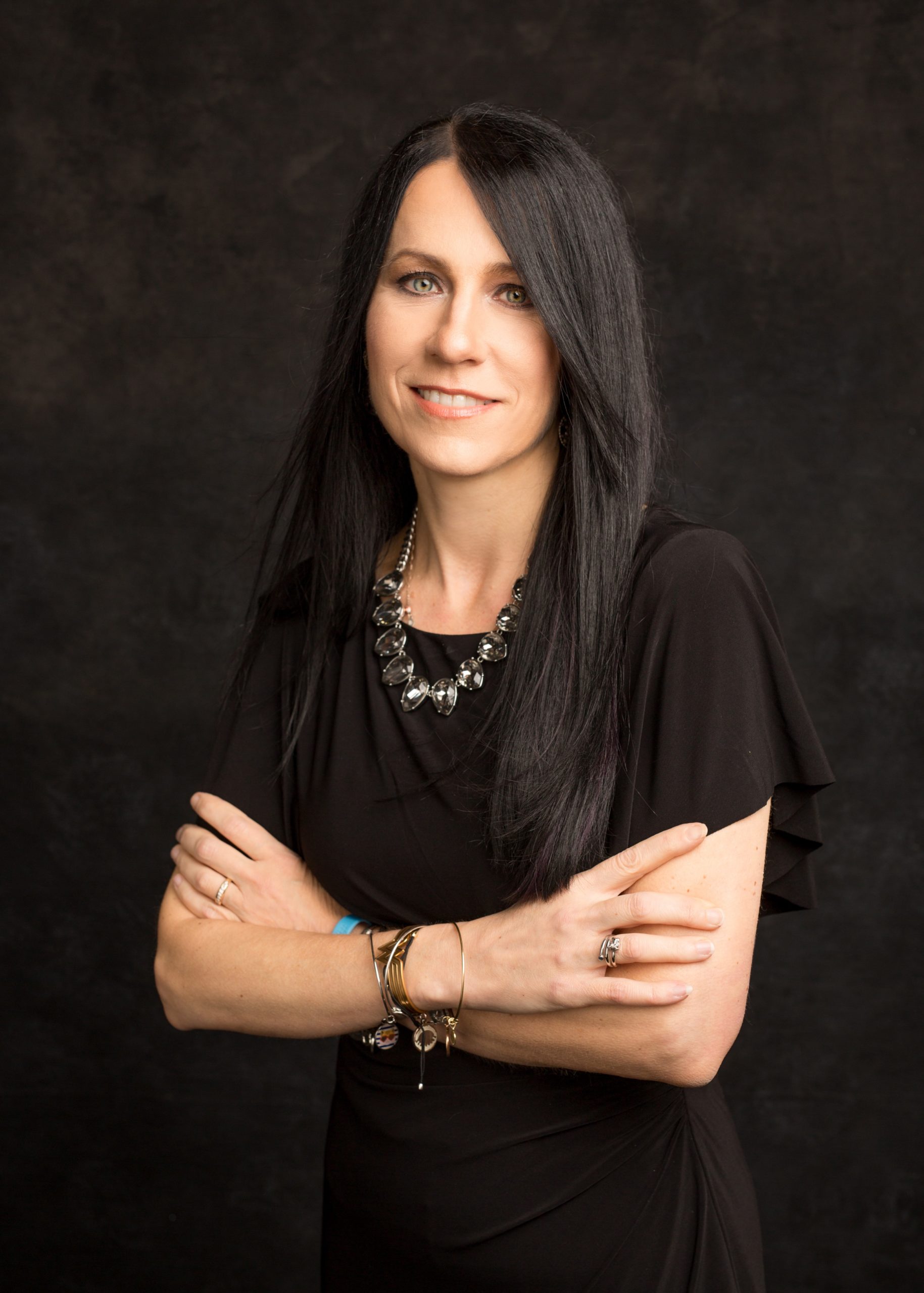 Rachelle Dené Poth is a Spanish and STEAM: Emerging Technology teacher at Riverview High School in Oakmont, PA. Rachelle is also an edtech consultant, presenter, attorney, and the author of seven books, her most recent Things I Wish [...] Knew includes stories from 50 educators. Rachelle is an ISTE Certified Educator. Follow Rachelle's blog at www.Rdene915.com.