Where the STEM Workforce is Headed and What Society Must Do to Get There
By: Justin Aglio and Lauren Miller
STEM education must keep pace if the U.S. wants to stay atop global competitors. Countries evolve as new technology emerges. What happens if we don't find people to operate these findings? No new knowledge would be gathered. The economic evolutionary process slows down significantly or may plateau. This will allow other powers to take the lead.
What does it mean for the U.S. to have the most advanced technology? Advantages in military, medicine, lifestyle. Will there ever be a time in the history of humankind where we will be unable to make substantial technological gains? It will come early for us if the education system doesn't do something drastic.
Can you name one of the biggest American tech companies? The answer to this question is easy—Apple. A survey conducted by CNBC found that 64% of Americans own an Apple product—that's increased from 50% in 2012. We are under a technological invasion and we as a country need to keep up.
Current STEM Workforce
BLS.gov defines STEM jobs as careers where "STEM workers use their knowledge of science, technology, engineering, or math to try to understand how the world works and to solve problems." This aims to improve the quality of life in all areas, seek scientific knowledge through exploration, and meet the needs of an evolving economy.
Students pursue STEM careers two times more often than their parents. The National Association of Manufacturing reported that the U.S will have to fill 3.5 million STEM jobs by 2025—over 2 million will be unfilled due to a lack of highly skilled candidates.
One clue pointing to the shortage includes overall growth in STEM-related occupations compared to non-STEM occupations, but not all industries are experiencing the same levels of growth. Engineering, advanced manufacturing and computer-related occupations are expanding at the greatest rates.
65% of children entering kindergarten will have jobs that don't even exist yet. For this reason alone, educating our children with a STEM curriculum is fundamental.
Exposing young girls to STEM and inspiring them to pursue related careers is crucial, as women currently account for less than 24% of technology employees. Many girls express interest in STEM during middle school, then lack interest in high school; therefore we need to nourish the middle school girls' interest before it goes sour. Let's crush the traditional gender stereotype and exclaim that ideas from both sexes are integral for our country to forge ahead.
People often shy away from things they don't understand. Many college students report math and science as the most difficult. With 36% of high school grads ready to take a college-level science course; no wonder the confidence lags. The U.S is ranked 38th in math and 24th in science out of 71 countries. If we can strengthen math and science skills, then we can better prepare students to pursue STEM occupations.
Need for a Better STEM Workforce
The need for STEM workers is so big that Google, Apple and Ernst and Young are considering workers without traditional college degrees—they just need to prove they have the required skills.
How do individuals attain the necessary skills without a traditional degree? Attending STEM schools might be one solution.
In 2009, Obama's initiative sparked the establishment of STEM to prepare high school students for careers in the field. This may change attitudes of Americans who think the educational system is not providing opportunities for students to be ready for work out of high school or college.
6 Tips for Educators to Help Prepare Students for the STEM Workforce
Give students opportunities to become problem solvers—allow them to analyze from multiple perspectives, collaborate and strengthen communication skills.
Encourage students to use evidence and sound reasoning to support a claim.
Inspire creativity! Give students opportunities to express their thoughts, use models and manipulate technology. Always foster out of the box thinking!
Inspire students to find patterns in data and make decisions based on findings.
Spark curiosity by getting students to think about how the world works and to embark on investigations.
Teach flexibility by giving students opportunities to adapt to changes and maintain a positive attitude.
It's undeniable that STEM will rule the world with companies like Amazon, Apple, Facebook and Google. If we neglect to strengthen math and science skills, inspire more young girls to pursue STEM, and integrate more STEM into the curriculum, then the shortage will be far greater—bringing on monumental problems we may not yet have had to face.
For more, see:
---
Stay in-the-know with innovations in learning by signing up for the weekly Smart Update.
Lauren Miller is a third-year science teacher at Selinsgrove Middle School.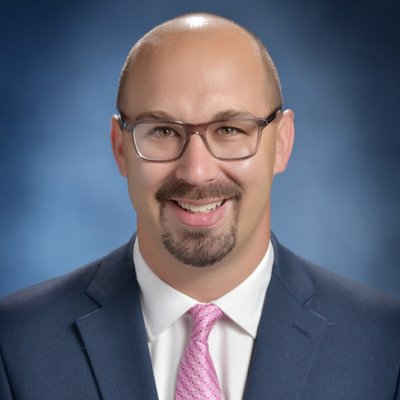 Dr. Justin Aglio is the founding senior director for the Readiness Institute at Penn State. In addition to his duties at Penn State, he is a visiting LearnLab fellow at Carnegie Mellon University, Getting Smart columnist, and a member of the Remake Learning network.