How a STEAM-Integrated Environment is the Classroom Makeover You Really Need
By: Justin Aglio and Cailtin Lucas
What do Chip and Joanna Gaines (of HGTV's "Fixer Upper" show) and a 21st century primary teacher have in common? A passion for grit and change. Admittedly a terrible riddle, but the transformations taking place inside school districts all over the nation exemplifies a new trend in learning environments. But, before browsing through Pinterest for decorating ideas, pause, and reflect on the learning taking place in those spaces. The best DIY improvements educators can make in their classrooms usually has less to do with furniture upgrades and more to with a curriculum facelift. If a change is essential, STEAM integration may be the 'fixer-upper' every classroom needs.
STEAM, or science, technology, engineering, art and mathematics is taking over the nation's schools by storm. STEAM environments are evolving by fostering a student's natural wonder for the world around them and integrating that curiosity into a learning space. What was once thought of as mindless play: a child's innate love for building blocks, designing princess towers out of chalk, building car ramps, making potions, etc. are now viewed as imperative ways to prepare students for their future.
What Does a STEAM Integrated Environment Mean for Educators?
Well for starters: noise, mess and a little chaos. But just like the first attempt at a home improvement project, all that is needed are the right tools, a plan, and a high expectation for failure. Again, a play on words, but the knowledge that failure is expected usually puts the minds of educators at ease. Since STEAM disguises itself as play, students should be given the freedom to manipulate a variety of materials to draw meaningful connections through patterns, observations, and trial and error. Research shows the mass benefits of this unstructured discovery of learning. Educators, therefore, should scaffold knowledge through modeling, prompting, and discussing, but mostly through observing natural interactions and leading a child through their own experiences.
What may be the most essential piece for educators to successfully incorporate STEAM into their classrooms, is not endless materials, but the language used with even the youngest learners. Here are the top three terms to use in a STEAM environment:
Explore.

 Students need time with each of their senses to examine and manipulate objects to identify and solve problems independently.

Collaborate.

 It is hard even for adults to admit that someone else may have a better idea or way of solving a problem.  Educators need to teach this, and early. Collaborating, cooperation, critical thinking and problem-solving are essential skills that children need endless opportunities to master.

Improve.

 This is the most crucial terminology used in a STEAM centered climate. Students crave instant gratification, "did I get it right?" In a STEAM atmosphere, reaching a goal is only step one. Students need to be taught that failure is important, but even with success comes room for improvement. There is no "I'm done" in STEAM, only "what's next?"
The agonizing work of ripping down drywall, moving plumbing and replacing floors may be worth all of the stress, sweat and tears when Chip and Joanna reveal yet another beautiful ship-lapped bathroom. But, what does the STEAM version of fixer-upper actually do for educators, students and the overall classroom moral? Below are the two main improvements educators can expect when transforming both the classroom and curriculum into a STEAM-based environment:
Classroom Culture.

Imagine a classroom where everyone, yes everyone, is learning. True learning can only take place in conditions where children feel safe. There is much research that demonstrates the need for children to feel physically safe in a classroom, of course. But STEAM takes this a step further by cultivating a classroom where students are encouraged to feel intellectually and emotionally safe. If students are too afraid of being "wrong" they will not take the academic risks necessary for lifelong learning.  The growth mindset, failure friendly classroom that STEAM adopts takes away the demand to get questions "right" and focuses more on the unique learning processes each child experiences.

Teaching vs. Learning Ratio

.

A student-centered learning environment forces educators to adopt a different role as a teacher. Although it can be challenging to hand over the responsibility of learning to the child, it is necessary. In an inquiry-based environment, there is a natural movement from "teaching" to "listening." This not only gives students more control over their learning; but is vital for educators to actually know what their students understand, misunderstand, enjoy and ultimately retain.
As an educator, the best thing to do for students is to admit when change is necessary. But again, before scouring Amazon for the latest flexible seating options, don't be afraid to try a different kind of classroom upgrade. A STEAM integrated environment may just be a breath of fresh air each classroom needs and what is necessary to foster a new love of learning within learning conditions everywhere.
For more, see:
---
Stay in-the-know with innovations in learning by signing up for the weekly Smart Update.
Cailtin Lucas is a kindergarten teacher at Myrtle Avenue Elementary School in the Keystone Oaks School District in Pennsylvania.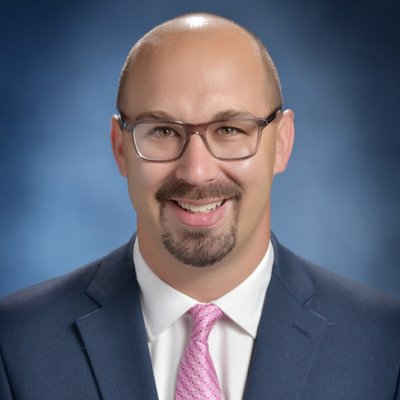 Dr. Justin Aglio is the founding senior director for the Readiness Institute at Penn State. In addition to his duties at Penn State, he is a visiting LearnLab fellow at Carnegie Mellon University, Getting Smart columnist, and a member of the Remake Learning network.