How Educators Can Help Close a Looming Crisis
By: Christine McDonnell
The widening tech skills gap is a crisis that looms large for our nation and our economy. The fix may lie in the hand of educators in the elementary and middle school grade levels.
Educators and those in the education field can help close the skills gap that is growing even larger as we move beyond the 21st century.
According to a 2017 report from TechRepublic, the tech industry is having trouble finding skilled talent. The skills gap is attributed, in part, to the need to build foundational skills as part of the education journey. There are more than a half-million open technology positions in the United States, and research from the U.S. Bureau of Labor Statistics shows that by 2020, there will be a million more jobs available in computing than qualified applicants who can fill those roles.
How can educators help stem this looming crisis? By tackling this issue starting at the foundation, i.e, teaching elementary and middle school students the valuable skills of computer science, educators can help create the next generation of skilled workers ready to tackle the new technological breakthroughs.
Beyond Coding
Teachers and administrators have a unique advantage in preparing the next wave of digitally native citizens, our youth, by incorporating foundational principles into their STEM (Science, Technology,  Engineering, Math) education. Often, when a curriculum around STEM is referenced, we immediately think about implementing coding classes. However, if we are to transform our students into a new generation of problem solvers and thinkers, we need to address the skills gap with a multi-faceted approach that develops students who can analyze, problem-solve and use the foundational principles learned in STEM education to solve the complex problems the future will deliver them.
Comprehensive Approach to Computer Science
So, what does "comprehensive approach" to computer science mean? It means using four core principles to help students succeed. Each child's learning methods are unique and we must have a curriculum designed to engage not just one, but all, students. While some students can dive right in and code, other children may prefer to experience technology from a hardware-focused, engineering level. Others may be better engaged by understanding how digital citizenship affects the world around them, and how those principles can develop a passion for STEM. Below are the four key pillars that provide a comprehensive approach to learning and teaching STEM.
Coding: 

The most common way to introduce students to computer science is through coding. Coding is a great way to engage visual, hands-on students with project-based learning and computational thinking behind a computer. Students build problem-solving and analytical skills through interactive learning experience with coding projects.

Hardware: 

Educators can engage tactile, hands-on learners through interactive, project-based hardware lessons. Allowing students to combine hardware exploration with computational thinking strategies reinforces computer science principles, reaching students who might not have the same interest or curiosity solely working in front of a computer screen.

Unplugged: 

Computer science is everywhere. Unplugged activities allow educators to engage students whether they have access to computers or not. Encouraging students to look for and practice foundational computer science elements through creative activities creates additional methods to reinforce computer science principles.
Digital Citizenship: 

As students learn to navigate the digital world, it's imperative they learn how to be safe and responsible participants. By teaching digital citizenship, educators instill students with the foundational skills needed to safely navigate technology in their daily lives. With a focus on cyber ethics, cyber safety and other STEM initiatives, educated and engaged students will bring an informed and ethical background into the future of computer science and technology.
Incorporating these pillars into a curriculum model encourages the development of foundational STEM skills in all students. By engaging all learning types, all students are encouraged to critically think about complex problems and find unique solutions.
Practical Implementation
As educators think about implementing these principles into their STEM education, they should look at best practices and programs that are openly available to them. While there are many options in the market, finding a solution that supports a comprehensive learning method is key. There are practical online tools that help students learn aspects of these principles, but it is important to remember that apps and online-only solutions don't always benefit the greatest amount of students. It's essential to find a curriculum that works with educators, even those who don't necessarily have a STEM background. Educators that have access to the right tools and have the right guardrails in place are more empowered to implement a comprehensive program. Finding solutions that utilize these four key pillars is becoming more common and while incorporating these pillars akes a little more work than having students download the latest coding app, in the long run, they deliver the benefit of a well-rounded program.
Teachers and education professionals should consider embracing these key pillars and begin to think about how they can involve more than just coding into their curriculums. While the task may seem daunting amongst the myriad of other skills being presented, if we are to evolve our students and equip them with tech skills to stave the looming workforce crisis, we must engage students early in their education. We have long left this learning to high school and higher education, but the changing demands on our economy and the success of our future workforce depend on us tackling this problem at an earlier age.
If we focus on these early age groups and take a comprehensive approach to building STEM skills the future workforce and the employers of our ever-changing digital economy will forever be grateful.
For more, see:
Christine McDonnell is the CEO of Codelicious.
---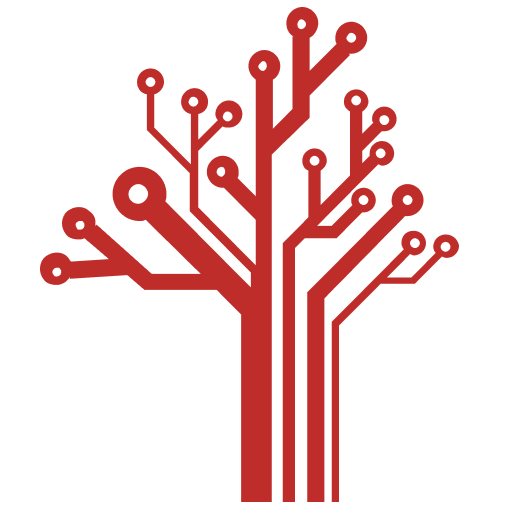 Getting Smart loves its varied and ranging staff of guest contributors. From edleaders, educators and students to business leaders, tech experts and researchers we are committed to finding diverse voices that highlight the cutting edge of learning.