My oldest son, a junior at an elite university in California, went to a traditional college prep high school where he claims he was imminently prepared for post-secondary studies but did little to improve his chances of entering the workforce.
My youngest son, a senior at New Technology High School in Napa, flips that script, saying he is imminently prepared for the workforce but worries constantly if he will be accepted into a good university.
That sample size is too small to make generalizations about Gen Z learners. Dell Technologies has given us a lot more data to chew on in their recently released report, Gen Z: The Future Has Arrived.
The survey collected responses from 12,086 Gen Z students ages 16-23. The responses came from 17 countries, including advanced economies like the U.S. and Germany as well as developing economies in Thailand, Vietnam, and the Philippines. More than 83 percent of the respondents said they have some work experience.
Some of the highlights of the survey:
97% say that technology literacy matters
73% rank their technology literacy as good or excellent
80% believe that technology and automation will create a more equitable work environment
57% rank their education as good or excellent at preparing them for their future career
52% are more confident they have the technology skills employers want than non-tech skills
Those last two bullet points echo a concern we identified when I worked as the CEO of the Partnership for 21st Century Learning. We partnered for years with the Student Research Foundation on their Career Pathways & 21st Century Skills survey. That instrument is released every year to U.S. high school students and collects responses from upwards of 50,000 learners.
We were most interested in two findings because they show the dreaded "skills gap" and a cognitive disconnect between what teachers thought they were providing and what students thought they were receiving.
In the most recent SRF survey, 75 percent of high school students believed they were developing communication skills, followed equally by collaboration (75%), then in descending order, critical thinking (73%) and creativity and innovation (65%). Teachers had a different take on the development of skills, with communication (81%) and collaboration (80%) leading the way, followed by critical thinking (72%) and creativity/innovation (69%).
Both data sets have implications for leaders in education and business. In terms of the skills gap, the team at Dell suggest the following:
Tech mentorship:

IT leaders should explore programs to address tech skills disparities among workers.

Non-tech skills:

 Companies can help Gen Z build soft skills and confidence through internships, job rotations, and other programs.

Teaching for success:

 Schools must teach students how, not just what, to learn. Critical thinking, logic, judgment, and creative drive are skills coveted by employees.
The immediate question that comes to mind is, "Are any programs doing a good job at this?"
The team at Dell cites the work of ZerotoStartup, a joint initiative between Celestica and Ryerson University in Toronto that provides young people between the ages of 12 to 17 with an experiential foundation in technology and exposure to entrepreneurship;
Tynker, the highly regarded coding platform where millions have learned to code; Ford Girls' Fast Track Races, a partnership between Ford Motor Company and the Girls Scouts that provides a high-energy competition that helps develop STEAM skills; and FIRST, a New Hampshire-based nonprofit organization that engages kids in kindergarten through high school in exciting, mentor-based, research and robotics programs that help them become science and technology leaders, as well as well-rounded contributors to society.
I have my own list of faves. I am enamored with the work being done in the New Tech Network schools not just because it directly impacts my youngest son but because I have seen him develop his 21st-century skills via project-based learning, community service, and an internship with a video production company. Other programs on my list include P-Tech, Big Picture Learning, High Tech High School, CAPS, and the Green Bronx Machine.
What do these programs have in common? Well, they pay attention to the needs, desires, and concerns of Gen Z kids as reflected in the survey data. They provide learners with the experiences and skills they need to be successful in college, career and community.
For more, see:
---
Stay in-the-know with innovations in learning by signing up for the weekly Smart Update.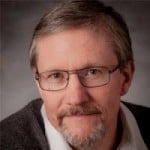 David Ross is a global education consultant and former CEO of the Partnership for 21st Century Learning.