CEO's at Recess: Teaching Entrepreneurship in Elementary School
Remember when you were young and played "store" or "restaurant" at home? The excitement of coming up with a name for your budding business, setting prices, choosing products or menu items, and finding customers (that is, family members and usually a couple of stuffed animals).
When my son was three years old, he started a store in our house called the "Stuff Store Studio." He sold his father's old records and some of his own drawings. Even at his young age, he decided the prices and kept track of the "inventory." I still remember the excitement on his face when one of us made a purchase.
At the time, my son's Stuff Store Studio didn't strike me as entrepreneurship education. Those words are certainly not on the minds of young children restocking their play stores or charging their parents for cups of "tea." Nevertheless, isn't that exactly what they are doing? Exercising their creativity and seeing how it works in the world?
We are born with a natural desire to create and share our creations. Among rapidly developing industries with unpredictable futures, these innate qualities are the exact traits our children will need to be successful, no matter the field: innovation, creativity, collaboration, and community building.
This poses a new question. How can we sustain and build on these innate drives once young children enter school? One answer is teaching entrepreneurship education.
To learn more about teaching entrepreneurship to children, I spoke with Ron Beghetto, Ph.D., an expert in creative behavior and Professor of Educational Psychology at the University of Connecticut. He stated that teaching entrepreneurship concepts in early grades helps students become more aware of their own creativity. Schools can offer structured experiences that show students how to use their creativity and learn not to fear taking risks. Beghetto sees tremendous value in teaching kids that failure is not something to be avoided or punished, but instead embraced and shared. Part of developing a business is testing out ideas and improving on them along the way.
One approach to encourage this kind of flexible creativity is to teach students about starting and running a business, and entrepreneurship education programs aim to do just that. Thanks to the increased flexibility that educational technology can provide, nonprofit organizations like Lemonade Day and VentureLab are helping to shape the way kids approach entrepreneurship. These organizations use the same general concept—teaching innovation and business skills alongside positive character traits—but apply it in different ways.
Lemonade Day was founded in 2007 in Houston, Texas, by Michael Holthouse, a successful telecommunications entrepreneur. Lemonade Day's concept is straightforward: Teach students the entrepreneurial skills needed to start and operate a business; then, support them in running their own lemonade stands. The lesson-based program is available as both a printable workbook and an online version. Guides for teachers and caregivers are also provided. The program is targeted toward grades 3 to 5 but is open to all youth, and it has now served over 1 million students across North America.
While Lemonade Day focuses its efforts around a lemonade stand concept, VentureLab takes a broader approach to the same principles. VentureLab is "a free youth entrepreneurship curriculum that anyone can teach." Founded in 2013 by Cristal Glanchai, who also authored VentureGirls: Raising Girls to Be Tomorrow's Leaders, VentureLab particularly emphasizes entrepreneurship and innovation; the free curriculum is organized into lessons that tie in STEAM concepts. This program, which encourages students to develop their own entrepreneurial ideas, is designed for grades 1 through 12. Since its founding, VentureLab has expanded to serve over 5,000 students across 45 countries.
Given that programs are only as strong as their reach to students, how do these initiatives reach and support the kids they serve? First, both Lemonade Day and VentureLab programs are provided at no cost to participants.
Second, both programs provide comprehensive curricula and guidance for teachers and caregivers. VentureLab specifically notes that its lessons can be used in schools, in after-school or out-of-school programs, and in extracurricular organizations and camps.
Third, both employ the flexibility of web-based programs to reach the students they aim to serve. For a parent or educator, few things frustrate quite like an excellent program that isn't available in your community! Virtual access to these programs allows them to be implemented in underserved communities or families without putting any additional strain on resources—an admirable goal.
Speaking of goals, both Lemonade Day and VentureLab set clear ones for the students they educate. Lemonade Day seeks to "help prepare youth for life through fun, proactive and experiential programs infused with life skills, character education, and entrepreneurship." The program encourages areas of self-improvement like "Problem Solving," "Communication Skills," and "Self Esteem." Participants retain 100 percent of the profits from their Lemonade Day projects, but they are educated throughout the program on the importance of saving (establishing saving accounts) and sharing (philanthropic giving) alongside spending. Similarly, VentureLab sets out lists of "Skillset" and "Mindset" goals for its participants, with items like "Persistence & Grit" and "Redefining Failure" alongside "Curiosity" and "Teamwork."
The common denominators of problem solving and communication are key in these nonprofit programs. Because there is no way of knowing exactly what skill sets students will need for new careers and jobs that develop over the next generation, teaching entrepreneurship to students encourages essential creativity and flexible thinking. These are skills that all students can use, both now and throughout their lives, as they learn to build the world of the future.
Who knows? The Stuff Store Studio might just be the next big thing.
For more, see:
---
Stay in-the-know with innovations in learning by signing up for the weekly Smart Update. This post includes mentions of a Getting Smart partner. For a full list of partners, affiliate organizations and all other disclosures, please see our Partner page.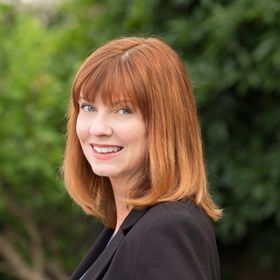 Alesha Bishop is a tech-savvy mom and a consultant for edtech companies. Alesha quickly recognized the value of the app market for children and families, co-creating Mom Maps--one of the first family-oriented apps--and co-founding the Moms with Apps developer group. She believes in the power of apps to create rich visual and tactile learning environments which can enhance the lives of all kids, especially those with learning differences.