By Linda Ryden
I'm six weeks into my 20th year of teaching, and if there's one thing I feel even more strongly about today than the day I began, it's this: teaching our young students mindfulness, brain science and kindness is absolutely critical to helping them develop the skills to solve conflicts peacefully and to face challenges with skillful compassion.
I am fortunate to be the full-time Peace Teacher at Lafayette Elementary, the largest public elementary school in Washington DC. At our school, all of the kids take a weekly Peace Class, based on a mindfulness-based social-emotional learning curriculum that I have developed over the last 15 years.
Initially, I began teaching conflict resolution, creating a curriculum that drew on the work of the best educators in the field. While I loved teaching this work and felt it was important, it didn't seem to be helping my students when they most needed support.
One day some kids came to me after a particularly heated recess conflict. The kids arrived red-faced and sweaty, still really angry and upset. I asked everyone to go around and share what happened. When they were finished I said, "So why didn't you use your conflict resolution skills?" They all looked at me like I was crazy. "I was too angry, Ms. Ryden!" "He made me mad and I wanted to punch him!" "I totally forgot everything you taught me – I just wanted to fight."
I didn't understand what was happening. How could they know how to work out conflicts one minute and not the next? What was I missing? Unexpectedly, this question led me to mindfulness.
How do you teach kids to calm down? 
I wasn't a mindfulness practitioner back then, and really, I didn't think mindfulness was for me. But my research led me to believe that the skills children can develop through mindfulness were exactly what they needed to help them achieve our conflict resolution goals. I took a Mindful Schools course over the summer and dove in warily with my first class. I was surprised and thrilled that the children loved it. My students experienced mindfulness as it is meant to be: a set of skills that we can learn to help us to focus better, to manage our emotions, to calm ourselves down, to become kinder and more compassionate.
Kids began to connect even more deeply to the power of mindfulness when I began teaching the related neuroscience. Based on Dr. Daniel Siegel's hand model of the brain, we teach students beginning in PreK about the role of the amygdala: that its job is to keep us safe, but when we get angry or upset (and we are not in danger), the amygdala takes over and essentially shuts down the thinking and remembering parts of our brains unnecessarily, and our ability to reflect and consider decisions thoughtfully is put on hold. That's why when we are angry we often do things that we later regret. We literally are not thinking. So when my students told me that they couldn't think or remember their conflict resolution skills they were right!
Mindful breathing techniques help us to calm our amygdala so that the thinking and remembering parts of the brain can take over again. Understanding the related brain science gives our students powerful insight into themselves and reassures them that they can develop the capacity to calm and manage their own big emotions, and to put some space between their reaction to a situation and their response. Powerful.
It works!
As I began combining mindfulness and brain science with the traditional social-emotional learning lessons I was teaching, we began to see remarkable results. The reports of fights and bullying went way down, kids were reporting that they were practicing mindfulness because it made them feel kinder, less anxious, less nervous, more confident, sleep better, have less anxiety about tests. They felt they were learning to be better friends and were teaching their families self-calming skills they were learning in class. Teachers reported that their classrooms were calmer and their students were more focused and kind. Parent support increased year by year as they noticed the positive changes in their children and their school.
Pay attention!
Another helpful outcome of teaching mindfulness is increasing our ability to focus and pay attention. Teachers and parents are constantly telling kids to focus and pay attention, but we rarely stop to teach them how! The average person has about 50-75000 thoughts a day. When you are teaching and want your students' attention, you have a lot of competition. What mindfulness practice does is help kids notice when they are distracted and then learn how to bring their attention back to where they want or need it to be.
What I believe
I believe that social-emotional skills are some of the most important skills that children can learn in school and that mindfulness is the best foundation for that learning. Research confirms that mindfulness practice can enhance children's social-emotional development, and can enhance children's attention and focus as well as self-control and emotional regulation. Research also shows that creating deliberate moments of quiet and focus in a school day as part of a mindfulness-based SEL program is likely to decrease anger, violence, anxiety.
All children need to learn these skills – not just the ones referred for extra support – and not just because they help children in school. Children in DC and across the country are living in an increasingly scary, uncertain world. Children are anxious and stressed. Active shooter drills are terrifying, the news is relentless and social media tests us and our children every day. This is all layered on top of the typical childhood challenges of academics, siblings, friendships. Many of the students in our DC schools are also exposed to violence, racism, hunger and other traumas on a regular basis. Mindfulness can help.
Happiness is a skill
Neuroscientists have shown that happiness is a skill that can be learned and that mindfulness is the best way to learn this skill. This is life-changing information. Mindfulness gives us a way to help our students face the challenges that come their way skillfully and with compassion for themselves and others. Teaching a combination of mindfulness and social-emotional learning helps our children become more resilient, happier and healthier people for life.
This is good for our kids and it's good for us too. My mindfulness practice has made me a much better teacher. I'm able to notice that I'm getting angry or frustrated when that feeling is small and take care of so that I can think about how I want to respond. It helps me to focus and stay in the moment with my students, even when the news from the wider world is overwhelming and unsettling. I'm able to model how a calm and mindful adult handles challenges. Well, most of the time. Developing a personal mindfulness practice doesn't take that much time: you can do one or two minutes a day and it will make a world of difference.
More than a buzzword
Mindfulness is having a moment right now and more and more schools are beginning to catch on. However, not all mindfulness programs are created equal. Research is showing more and more that it is the combination of mindfulness and social-emotional learning that makes the difference. Many programs offer 8-week introductions to mindfulness. This is a great start, but as someone who has been teaching mindfulness weekly to children from pre-k to 5th grade, I can say that real change starts when these lessons are taught all year, year after year, and are incorporated into all aspects of a school building.
I can say without a doubt that the lessons that my students are learning in Peace Class are changing their lives. I see it in action every day. Kids tell me all the time how they were flipping their lids during a test or a baseball game or a conflict on the playground and how they were able to use their mindful breathing skills to help them to calm down. Imagine what our world could be like if all children were taught to understand their own brains, regulate their own emotions and work out conflicts peacefully. It has never been more important to prepare our children to create a more peaceful world. I was so honored to be selected to participate in the NEA Foundation's Keeping the Promise of Public Education this month to help share the messages of mindfulness. As Dr. Seuss would say, "Unless someone like you cares a whole awful lot, nothing is going to get better, it's not."
For more, see:
Linda Ryden is the author of the Peace of Mind Core Curriculum, author of the Storybook Series Henry and Friends: Mindfulness and Kindness for Kids, and the co-director of Peace of Mind Inc, a nonprofit organization dedicated to supporting mindfulness-based SEL in schools. TeachPeaceofMind.org.
Photo credit: Stacy Beck Photography
---
Stay in-the-know with all things EdTech and innovations in learning by signing up to receive the weekly Smart Update.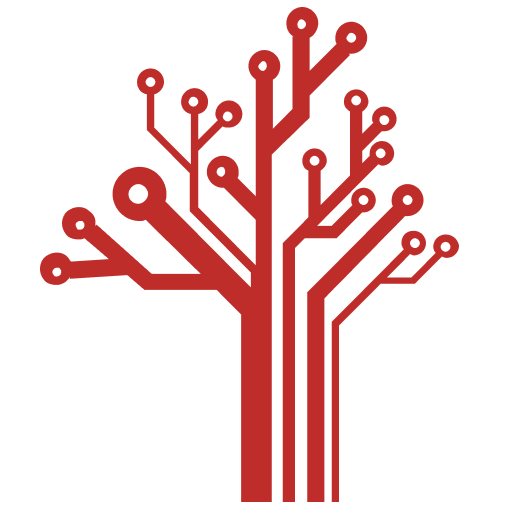 Getting Smart loves its varied and ranging staff of guest contributors. From edleaders, educators and students to business leaders, tech experts and researchers we are committed to finding diverse voices that highlight the cutting edge of learning.