Collaboration: Bringing Students Together to Promote Learning
In classrooms today, it is not uncommon to see students working together in small groups with their peers or even working in stations around the room and interacting with their teacher. Collaborative learning is not something new, teachers have been using this method in classrooms for many years. The changes, however, come in the types of activities used as well as the different tools available for having students collaborate. Lee Vygotsky, a Russian teacher, and psychologist is credited with first stating that we learn through interactions with our peers and teachers. Social learning theory explains how people can learn in different social contexts and how creating a more active learning community can positively impact a learner's ability and help meet individual learner goals.
In order to create the best opportunities for students to collaborate, teachers need to consider what the purpose is of designing a more collaborative and interactive learning environment. Part of the consideration should be on how we can help students to build their social-emotional learning skills, to develop communicative abilities as well as to work as part of a collaborative team, that promotes discussion, interaction and problem-solving. There are many ways to create different activities in the classroom that can help students to practice in more authentic ways, and also build confidence and social networks for learning.
In my own classroom, I made the decision to remove the rows of desks, and instead created "stations" of 2-4 desks so that I could promote more interactive learning experiences. Each week, I would randomly select names and place students into groups. In the small groups, the students would work together to complete different activities and had the chance to engage more in the learning. It enabled me to move around and work with each group, and more importantly, it gave the students an opportunity to take the lead, to teach and learn from one another, and often come up with their own ways to practice the material together. Getting student feedback is very important and after having done this a few times early on last year, the students were very responsive to this new practice in our classroom.
With the advances in technology, we have many more ways to collaborate that can occur outside of the classroom and beyond the school day. It can be of benefit to give students opportunities to collaborate within a virtual space, as that often can have a positive impact on their interactions in the physical learning space as well.  In preparing students for the future, where they will likely need to work with others as part of a team, they will need experience in developing the skills to collaborate, to problem-solve, to think critically, and to have discussions as part of the learning or decision-making process. We have the opportunity to create these experiences for them, and as the teacher, we then shift to more of a facilitator and work alongside with students to help them navigate these collaborations as they work on learning the content material or even focus on a more involved activity such as project or problem-based learning.
Ways to Collaborate
There are many ways to collaborate that do not require the use of technology, although the use of a digital tool absolutely serves to promote more active collaborations that can occur beyond the class period. The "collaboration" is not focused on the tech used but rather focused on giving students opportunities to work together, to develop their interpersonal skills, to become self-aware and to develop their awareness of others. A lot of possibilities exist, it simply comes down to what is available in terms of technology and what the specific needs are that the collaboration will help to serve.
1. Google and Microsoft: Many students are part of schools that either use Google or Microsoft as their classroom management systems. Within these two tools alone, teachers and students have access to documents and different presentation formats that enable students to collaborate on the same document or presentation, whether in the same physical space or not. By using these types of tools, students can work on learning the content in a more authentic and meaningful way, but they also work on their digital citizenship skills by learning to engage in the same virtual space and be mindful of the work being done by their partners. Using these tools also promotes the opportunity for more global collaboration as students and teachers can connect with other classrooms throughout the world because of this technology.
2. Blogging: Blogging is a good way to help students develop their literacy skills and to practice the content by applying their knowledge in a more authentic way. Students can collaborate by writing their own blog post and then offering peer feedback or writing a response to a peer's blog post.  Blogging can be used for any grade level or content area. Students can also collaborate on writing posts together and then share to build upon the learning happening within the collaborative group.
3. Project Based Learning: The use of project-based learning is a good way to help students prepare for their future by engaging in authentic work, exploring real-world issues and working with peers to come to a solution. In HQPBL (High Quality Project-Based Learning), one of the six criteria is collaboration. By implementing HQPBL, students can work together to come up with ideas, to brainstorm and problem-solve. Each individual contributes through ongoing research, collaboration and conversation, some of which may occur outside of the classroom and even involve students and teachers from other schools.
4. Hands-on activities: There are a lot of different learning possibilities that come down to simply using the traditional tools of paper, pencil, markers, and other classroom materials. Students are very creative and sometimes when given these basic materials and tasked to find a way to practice, they work together and come up with innovative ideas that move away from completing a worksheet or textbook activity or doing something that is already created online. Their collaboration leads to the design of a new, meaningful way to review the material and it's also something that can be shared with their peers and other classes.
5. Creating a wall of discussion: Students need to be involved in class discussions, however, at times they may not feel comfortable speaking in front of their peers. For this reason, some of the digital tools available for having students share ideas, such as Padlet, are quite helpful for collaborating. Students can post their ideas, even anonymously, share photos, videos, weblinks links or record audio to add to the collaborative space.
Meaningful collaboration promotes the building of peer relationships, fosters peer interactions and by involving students in different discussions, it enables them to understand different perspectives, and to give and receive feedback. During these collaborations, students not only become more skilled at working with their peers but also working with other adults besides their teacher, while developing their online presence and being responsible in the use of digital tools for learning.
For more, see:
---
Stay in-the-know with all things edtech and innovations in learning by signing up to receive our weekly newsletter, Smart Update.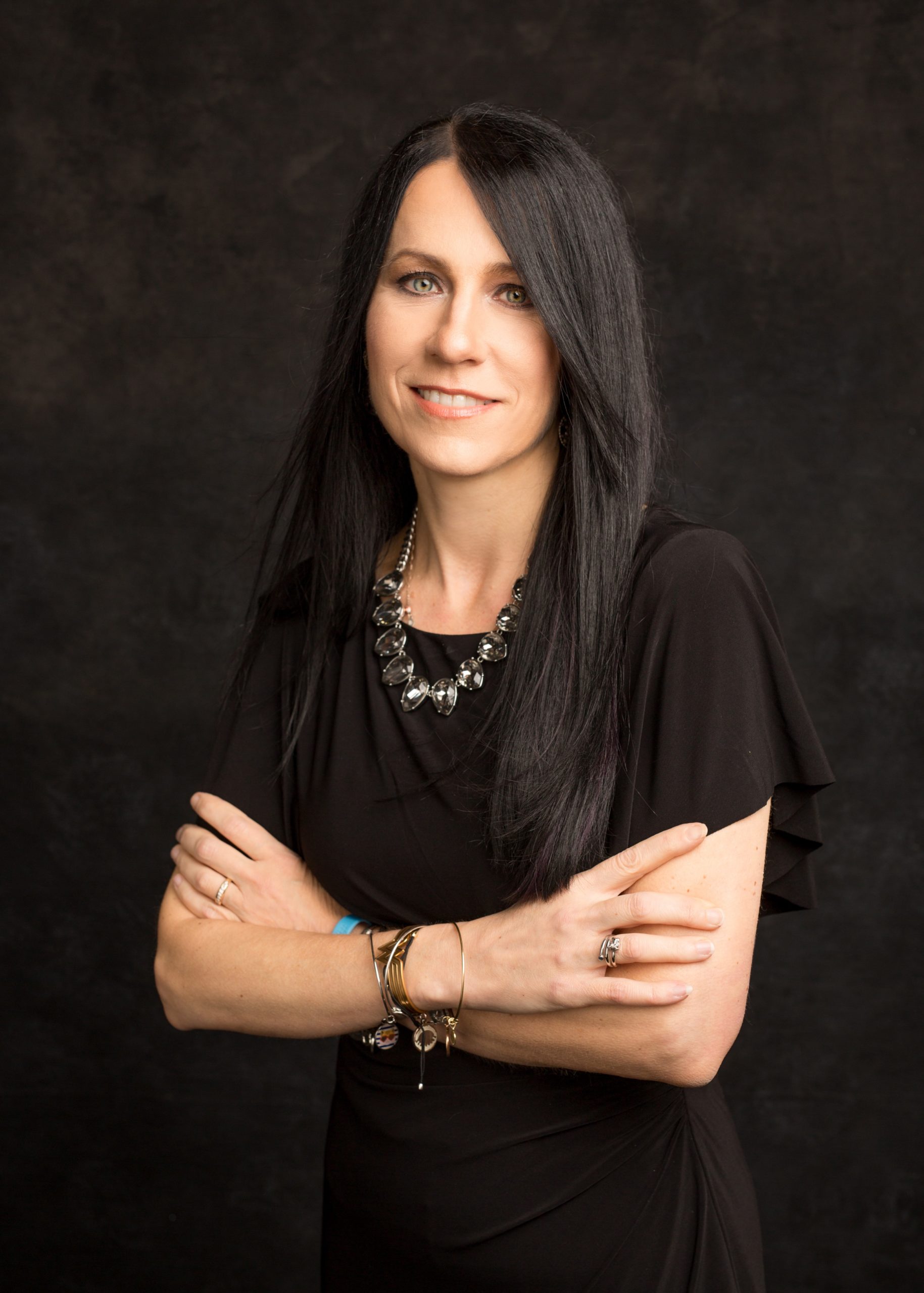 Rachelle Dené Poth is a Spanish and STEAM: Emerging Technology teacher at Riverview High School in Oakmont, PA. Rachelle is also an edtech consultant, presenter, attorney, and the author of seven books, her most recent Things I Wish [...] Knew includes stories from 50 educators. Rachelle is an ISTE Certified Educator. Follow Rachelle's blog at www.Rdene915.com.