A Student's Perspective on Urban Place-Based Ed
By Elizabeth Irvin
Perhaps you've read about Place-Based Education (PBE) before. There are many cool studies and fascinating conclusions being made by educators and researchers that show how valuable learning rooted in a specific community truly is. I encourage you to seek out these articles being written about the value of PBE, but for the purposes of this particular blog, I hope to offer a specific account of how PBE changed my life.
In the spring of my junior year of high school, I attended the semester school CITYterm, located right outside of New York City. We, the group of 24 students from around the country, took three "Urban Core" classes each centered around individual and group projects. These classes, entitled History of New York City, Literature of New York City, and Urban Environments of New York City, alternated every other day between learning in the classroom and learning in the city. The idea of learning anywhere other than a room with 4 walls lined in whiteboards was completely foreign to me, having spent my entire educational career in a very traditional, elite private school.
The best way to describe the CITYterm approach to learning is with examples, and while there are dozens of projects at CITYterm that are all great examples of the skills I learned through PBE, but I'll choose to focus on our biggest project, Neighborhood Study. For this project, our term of 24 was split into 2 groups and we were each assigned a NYC neighborhood. Both groups happened to be assigned Brooklyn neighborhoods, my group's being Sunset Park and the others being Park Slope. For the next 3 days, my group spent all day in Sunset Park trying to gather as much information as possible. We ate at local restaurants, had meetings with local officials and activists, talked to residents on the street, and walked countless blocks to take in the neighborhood. After those "exploring" days, we spent 2 days planning for the culmination of the project: a half-hour, educational presentation to our peers, teachers, parents, and CITYterm alumni, as well as an informative walking tour of our neighborhood. Our group struggled with how to present Sunset Park in a way that would reflect all of our knowledge and newfound love for the area. We ultimately decided on giving them a virtual tour of what we called the "invisible city," what you can't see just by looking at the buildings and people. Our presentation included the history of immigration into the neighborhood, the importance of a tight-knit community of residents, and, most prominently, the looming threat of gentrification.
I am very proud of my group's final product, but even more so the creative process we took to get there. The majority of the people in our group, including myself, are white, and Sunset Park is a predominantly Chinese and Hispanic neighborhood, so we had a lot of conversations about being aware of our presence. We all had the common goal of wanting to act with the utmost respect. To do so, we made sure to be aware of our physical space by not being too loud or taking up too much of the sidewalk. We aimed to strike the correct balance of not acting intrusive or aggressive, but also not appearing like we are treating the residents like zoo animals that we are examining from afar. In addition to being physically respectful, being mentally and verbally respectful was of equal importance to our group. To do this, we talked a lot about suspending judgment. Stereotypes and assumptions exist, but in order to learn as much as possible about a given place, it can be extremely helpful to block out any preconceived notions and instead focus on observational skills. To make as many keen observations as possible, we honed in on the five senses, and what we could learn from experiencing the sights, sounds, feelings, tastes, and smells of the area.
This experience of exploring an area through the lens of respect was something I did in Sunset Park during Neighborhood Study, but also almost every single week at CITYterm, everywhere from the South Bronx, to the Lower East Side, to Flushing, to Times Square. But even outside of New York City, the steps taken to ensure respect when entering a new neighborhood are skills that apply to every aspect of my life. Whether it be about a person, group of people, type of food, a genre of music, or anything else, I am now always sure to give myself ample time to make observations before considering judgments. By approaching life with this outlook my perspective has changed. This has allowed me to be a more empathetic and free-thinking student and individual.
I feel like my experience with Place-Based Education prepared me to thrive in every aspect of my being, and in turn, has influenced my life post-CITYterm. By immersing myself fully in this style of learning, I was able to uncover new academic interests that I may hope to pursue as a career. Additionally, discovering my passion for alternative learning styles has played a large role in my college search by seeing what schools utilize unusual approaches to learning.
I truly hope I could offer a new perspective on what PBE can do for any one student. My hope is that other students and parents alike can recognize that the traditional learning model may not be right for every student, and there are other options out there for anyone who needs a change like I did.
Elizabeth Irvin is a senior at Sidwell Friends School. She attended CITYterm at Masters School in the spring of 2018. You can see more of their program on Instagram at @city_term and on Twitter at @CITYterm.
---
Stay in-the-know with all things edtech and innovations in learning by signing up to receive our weekly newsletter, Smart Update.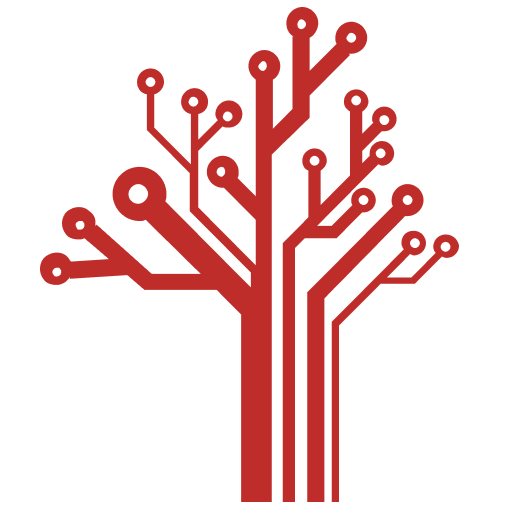 Getting Smart loves its varied and ranging staff of guest contributors. From edleaders, educators and students to business leaders, tech experts and researchers we are committed to finding diverse voices that highlight the cutting edge of learning.