Why Students Need Practical Skills and How to Teach Them
Recently, I posed a question on Facebook: 'Which course do you WISH had been offered in school?'
Like many of my posts, I expected minimal engagement. Perhaps a few respondents who had nothing better to do on an early weekday morning. But somehow this post was different. Within 24 hours I had received over 120 comments.
The results were overwhelmingly clear. Out of all the responses, here were the top four:
Financial Literacy
Career Planning
Emotional Intelligence (EQ)
Life Skills
Nowhere was there a mention of advanced trigonometry, biology, or Shakespearean Literature. Not a single response that included a traditional academic skill.
Instead, nearly all responses pointed to practical skills as those they wished had been taught.
Practical Skills in the New Economy
The respondents to my Facebook poll were onto something. They knew that success in today's economy depended far less on their university degree, and more on the practical ways they could apply their learning to real life situations.
Ginni Rometty, the CEO of IBM insists, "Getting a job at today's IBM does not always require a college degree."
According to Jeff Weiner of LinkedIn, "What matters most [in today's workforce] is relevant skills."
Finally, David Blake, cofounder of the learning platform Degreed offers the most poignant insight. "It shouldn't matter how you picked up your skills, just that you did."
Much of the research on the future workforce also points to practical skills as the cornerstone for success.
The World Economic Forum, a leading organization in forecasting future skills lists complex problem solving, critical thinking, creativity, people management and coordinating with others as the top five skills needed in 2020.
So if practical skills are so important, why are they hardly present in today's curriculum?
Many schools are doing their best, but with today's emphasis on high stakes testing, the tightening of academic standards, and fierce competition for university seats, practical skills do not receive the time and attention they deserve.
Past enrichment courses like small engines, stitching, carpentry, engineering and architectural design have been squeezed out of the curriculum, replaced by academic enrichment courses like study hall and S.A.T. prep.
How to Reintegrate Practical Skills in the School Curriculum
There are some schools however that have continued to prioritize practical skills as part of their curriculum for the past hundred years–many of which are Montessori schools, based on the philosophy of their visionary founder: Where school is not simply a place where instruction is given, but is "preparation for life itself."
In aligning to this vision, these schools have created a curriculum to teach practical life skills that span from age 3-17.
Below is a short summary of the Montessori practices, their connection to key 21st-century skills, and prompts for how you might apply them to your own setting.
Early Childhood
Montessori Practice:
Practical skills in the early childhood Montessori curriculum revolve around five key pillars:
Social Relations
Control and Coordination of Movement
Preliminary Activities
Care of Person
Care of Environment
Early year teachers prepare the room in such a way as to artfully expose students to these practical skills as being a natural part of their environment. Each practical life material is carefully placed in its own designated area and color coordinated to ensure easy access and coordination in the classroom. There is a dishwashing station; laundry area with detergent and soiled clothes; and textile materials where students can learn how to button clothing and tie their own shoes. Teachers model how to utilize each station and then allow children the freedom to explore. Students naturally gravitate towards activities that interest them.
The Outcomes and Connection to 21st Century Skills
The purpose of structuring activities in such a way is not to reach a predetermined outcome or learning objective, but rather to help young children to develop the pride, self- reliance and joy that comes as a result of being able to complete a task alone. They also gain skills in problem-solving and critical thinking which include higher order skills of logical sequencing and perfection of movement. Finally, they develop social and collaborative skills of grace and courtesy as each young child must respect the space and activity choices of their classmates.
Questions for Reflection
If you are an early years teacher, how do you teach practical skills? How might you prepare your environment to allow students to acquire these skills on their own? How can you effectively model each activity for those needing more assistance and support? What ground rules might you need to ensure graceful and courteous interaction?
Lower/Upper Elementary
Montessori Practice
As children move into lower and upper elementary, they begin to integrate the practical life skills they learned in their early years (see this resource). In long, extended work cycles, students are free to choose their work and manage their own time. Teachers pull students in small groups to present mini-lessons related to concepts and content within each subject. This freedom demands that students develop the practical executive functioning skills of task initiation, organizational planning, emotional control, self-regulation and efficacy crucial to success in today's workplace.
In an elementary classroom, at any given point in time, you might find students building small-scale models of Ancient Civilizations while others create toothpick structures of complex molecules; older students introducing younger students to complex vocabulary and varied sentence patterns; students building electronic circuits with a box of LEDs, wires, and alligator clips, while others hand stitch. Each activity increases in complexity, and the environment is prepared in a way that naturally engages the child and allows them to move at their own pace.
Most remarkably, the elementary classroom is managed by the students themselves. Each student holds a class job integral to functioning of whole classroom. Some are responsible for introducing the 'problem of the day' while others are responsible for cleaning out pet cages and washing dishes in the sink. They are also responsible for managing and resolving their own conflicts through a 'class council.'
Outside of the classroom, with the help of guides, students take responsibility for initiating projects in the community. Students develop compost programs for the community gardens,  paper making projects to eliminate paper waste, and fundraising drives to support partner charities.
The Outcomes and Connection to 21st Century Skills
Allowing students management over their schedules, choice of activities/projects, and creation of personalized learning goals helps them develop the cognitive flexibility and self-awareness crucial for today's workforce. While we don't know what the future jobs will be, we do know they will require more involvement from the employee in determining milestones, outcomes, roles and responsibilities. Navigating this uncertainty becomes easier for a child who has had such strong ownership of their learning at a young age.
Questions for Reflection
How much freedom do you provide children to choose their work? How much ownership do students have over the classroom and community? How might you prepare your environment in a way that feeds the child's natural curiosity and allows them to explore at their own pace? How can you work with students in establishing goals for learning?
Adolescence
Montessori Practice
As most of us are aware, adolescence is a time of turbulence, intense change, and interest that wanes depending on the time of day or cycle of the moon. It is for these very reasons that the Montessori practical life curriculum creates opportunities for students to find their purpose and connect meaningfully to surrounding society.
The three main lenses for practical life during this period come through management of a communal farm, development of a small business, and exposure to a series of occupations. On the farm, students integrate the executive functioning skills from elementary with the practical life skills picked up in early childhood to tend and raise the plants and animals. Each adolescent maintains an occupation connected to the farm- from menial tasks like cleaning the pen, to more complex tasks of ensuring an adequate diet for the animals, and proper growing conditions for the plants. The more academic concepts of biology, botany, energy, chemistry are taught through the practical lens of maintaining the farm. Montessori adolescent students also develop small businesses, creating their own product or service and finding clients amongst the local and surrounding community to serve. Finally, to gain more exposure to the working world, students explore various job shadows and partnerships within the community in addition to occupations necessary to maintain the farm.
The Outcomes and Connection to 21st Century Skills
By providing a real-world context for learning through the maintenance of the farm and in the creation of small businesses, students develop the entrepreneurial skills required for future work. Students learn how to create an idea, connect to relevant stakeholders, and serve the community. Their exposure to the adult world is real and authentic, helping feed their need for meaning and purpose.
Questions for Practice
How might you turn ownership of your community over to students? What are some problems or needs that exist at your school and how can you work with students to develop projects around them? How might you connect them with community partners so they can make an impact in the 'real world?' What jobs exist in your parent community? How might you connect students to these occupations?
In Closing
Practical skills will always be in high demand in today's workforce. The challenge for us as educators is to find a way to integrate them mindfully in the classroom. It doesn't require rewriting our curriculum, but it does require the reorganizing of our priorities. Integrating them could be as simple as creating shared ownership of our classroom to working with students to develop their own businesses. Where you start depends is entirely up to you.
And as always, if you need support, there's an entire community of radical educators on Twitter that have your back.
For more, see:
---
Stay in-the-know with all things edtech and innovations in learning by signing up to receive our weekly newsletter, Smart Update.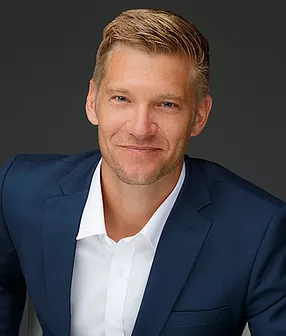 Kyle Wagner is a Getting Smart columnist, author and founder/ lead trainer of Transform Educational Consulting; helping forward thinking schools create more socially, emotionally and globally aware citizens through project-based learning.