What Helped Me Succeed in College and Beyond: A Student's Perspective
With just 9 percent of students from the lowest income quartile graduating with a bachelor's degree by age 24–as compared to 77 percent for the top income quartile–we know that our current system is not adequately serving our low-income students, first-generation college students and minority students.
The good news is that there are organizations offering a range programs to ensure all students are really ready for college, work and life. From a pool of advisers and mentors that provide comprehensive guidance across all facets of students' lives, to partnerships between community colleges and high schools that open doors to new careers and possibilities, there are proven strategies to help prepare students for college and career success.
Trey Begaye is a 23 year-old Native American, and a first-generation college graduate from Arizona State University. He is now pursuing a medical degree at the School of Medicine & Health Sciences at the University of North Dakota. Here Trey shares more about his learning opportunities in high school; the support and guidance he received from family and College Success Advisors (CSA); and his advice to other students on how to have the most rewarding college experience. You can also catch a full video version of this interview on YouTube:
CSA: Can you tell us a little bit about your childhood growing up in Northern Arizona and the experiences in high school that helped you prepare for college, work and life?
TB: My family relocated to Flagstaff, Arizona from the Navajo Nation when I was younger, giving me a better opportunity as there were more programs available to me and a lot more support as far as education. I was able to enroll in a dual-enrollment plan between Flagstaff High School and Coconino Community College in my junior and senior years in high school. That's where I got my actual first experience in medicine. I did the medical assisting program, and they exposed me to the clinical setting early on–interacting with patients, checking vitals, giving patient information and seeing how the clinic operates. That really opened the doors for me to pursue medicine.
I think that being in a dual enrollment program really prepared me for taking those college-level courses in high school, especially when I got to a big university. I went from a class size of 15 students per instructor to theater size classes of 200 students. I think I was able to better transition to the bigger classroom because I already understood what's expected of you in a college level course.
CSA: What help did you receive along the way to reach your education goals?
TB: Getting through undergrad and finishing that with no debt to worry about thanks to College Success Arizona, my tribe [Navajo Nation] and other scholarships that I received. Now, I have to actually take out loans to fund my medical schooling, but because I don't have to worry about undergrad loans coming back at me, I can start fresh.
Also, as a first-generation college student, being able to find mentors and advisors to help me get where I am today as my parents and even my [extended] family couldn't help me in that aspect, was invaluable. So, reaching out for help, having people to talk to about my experiences and having them suggest different opportunities I wasn't aware of played a large part in helping me continue to move forward.
I had two different advisors: Angie and Kayla. Angie and I met at least once a month for the first part of my undergrad. I was able to talk to her about my experience, and she offered different suggestions around finding jobs as well as places and people I could reach out to for different types of help around campus. She also connected me with some upperclassmen on campus so I could talk with them about their experiences.
For the remainder of my undergrad, I met with Kayla and she was also awesome. She ended up moving to the Phoenix Native Center, but I was able to present to some of the high school students that she worked with and get them pumped up to attend undergrad.
CSA: Has your family encouraged you to attend college?
TB: Yes. That was something that was taught to me and my siblings—the importance of education and how that would get me places and would allow me to just have a better life in general. They'd say, "Pursue that." So that was reiterated to all of us, and I really internalized that teaching to stay with education. My dad would always say, "I want you to be better than I am. I want you to not live paycheck to paycheck. And the only way to do that is through education."
CSA: And right now you're attending medical school—but in a very cold place!
TB: Yes, I'm out in Grand Forks, North Dakota. How did I end up here? They actually have a program called Indians Into Medicine, that provides support specifically for Native Americans. I got support at Arizona State University through the American Indian Student Support Services. I also received the same help in high school through a Northern Arizona University program called Educational Talent Search.
CSA: Ultimately, what are your career goals and plans?
TB: I plan to go back to the Navajo Reservation and work for Indian Health Services. That's the health care that I grew up with and I still utilize today. Giving back to my community is really my immediate goal, and the experience will help me in the future as I hope to specialize in family medicine.
CSA: What advice can you offer to those who may be considering their own college experience and options?
TB: Just get involved and find your interests early. I know if I hadn't found medicine early, and hadn't done those programs, I probably wouldn't have been as prepared as I am today. So it's really just starting early and finding what you're most passionate about–go from there, and talk to people in the field. Really, just get involved. And even to this day, I'm still involved with different programs, and they help get you to the next level. Definitely find mentors who can tell you, "Go for it!"
For more, see: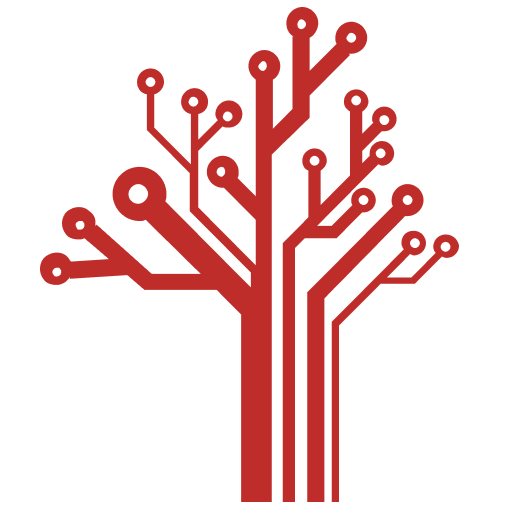 Getting Smart loves its varied and ranging staff of guest contributors. From edleaders, educators and students to business leaders, tech experts and researchers we are committed to finding diverse voices that highlight the cutting edge of learning.