Getting At-Risk Students on a Path to College
By Dennis Pierce
Marcus Gause, the principal at a middle college high school in Guilford County, N.C.,  remembers one student who arrived in his program with lackluster grades and questionable self-esteem. The student's father was in prison, and he lacked the motivation to do schoolwork.
Four years later, this student was graduating from high school at the very top of his class, with nearly two years of college under his belt. Today, he is close to completing a business degree—and he's not yet 21.
Although this student would not fit the profile of a student taking early college credit in most school systems, in Guilford County, he is not all that unusual.
Like a growing number of school districts, Guilford County Schools (GCS) has programs that enable students to earn college credit while they're still in high school. But these programs aren't just serving the top students in the district, who would already be on a college track.
In Guilford County, there are 14 such programs altogether, including nine high schools that operate on college campuses. Some of them, called middle colleges, target students considered to be at risk of dropping out—making college both attainable and affordable for students who otherwise might not attend.
Remarkable impact
GCS has offered early and middle college options since 2001 and has seen remarkable success, despite serving a largely urban and low-income population. In 2016, all but two of its early and middle college high schools had a 100-percent graduation rate, and the lowest rate among the other two was 97 percent.
In all of these programs, which are smaller than traditional high schools, students take high school courses taught by GCS instructors during their first two years. During their junior and senior years, they take college-level courses taught by college instructors, and they can graduate with up to two years of college credit tuition-free.
At the STEM Early College at North Carolina A&T University, for instance, students can focus on one of three career pathways: biotechnology, engineering, or renewable and sustainable resources. "For many of our students, this program is their ticket to reaching their goals," said Principal Jamisa Williams. "Their tuition is covered, and they are two years ahead of their peers when they graduate. That's money in the bank for them."
While the STEM Early College program attracts high-achieving students who want to get a jump on their college experience, the Middle College at North Carolina A&T—where Gause is principal—is very different. It focuses on young men who feel disengaged from school and are in danger of failing.
The program seeks to reengage these students by accelerating their learning so they are no longer bored with school, while connecting the skills they are developing with practical careers such as entrepreneurship or app development. The Middle College at Bennett College is a similar program just for young women.
"We accept students from all academic tracks, and not just the 'A' students," said Gause. "Students who are struggling in a traditional school setting often benefit from a smaller learning environment. We have class sizes of 10 to 15 students, so we can focus on students as individuals. This gives us a chance to work more often with them one-on-one."
Guilford County's early and middle college programs are changing students' lives. But it's not only academic achievement that defines the success of these programs.
"The social-emotional skills and confidence that students are gaining are tremendous," said Nakia Hardy, chief academic officer for the district. "They are able to advocate for themselves—and that's ultimately the real benefit."
Keys to success
The success of these programs begins with collaborative partnerships between GCS and its higher-education partners. GCS receives state funding to offset some of the cost of tuition. In addition, the district has clearly articulated agreements with its college and university partners that spell out which services each is responsible for providing.
For instance, at the STEM Early College at A&T, the district covers the students' transportation and food service, the state reimburses the district for tuition, and the university provides complete access to all resources a full-time A&T student would have, such as free tutoring from the university's Center for Academic Excellence.
What's more, all of the early and middle college programs in Guilford County provide extensive support and wraparound services to help students succeed.
When students are accepted into the Middle College at A&T, for instance, program administrators take them on a tour of the university, make sure they know where they can turn for help, and go over what is expected of them. A freshman seminar teaches them how to study effectively, and learning facilitators from both the high school and the university are available to guide them every step of the way.
Another critical factor in the programs' success is the attention they pay to forging strong personal relationships with students and fostering a close-knit sense of community.
"In our first week of school, there is no teaching allowed," Gause said. "We are building relationships with students; we are having conversations to get to know who they are. We organize activities such as a basketball game with staff versus students. We let them know that we are real people, and we see them as real people as well. And when challenges do come along, and we have to get over those hurdles, we are able to get over those things together."
He added: "Every student who walks through these doors is going to be loved and respected. It's almost like a brotherhood. And our students really support one another as well."
The school's strong support system helped the young man whose father was in prison begin to come out of his shell. Getting involved in mentoring younger students put him on a path to success.
"From ninth grade through his senior year, he was involved in mentoring, such as coaching basketball at the YMCA. Something went off in him, and he said: I have to live up to the students I'm mentoring," Gause said.
He added: "In education, you can get burned out quickly with all the things you're dealing with. But that's one of those stories that keeps you coming back, that keeps you motivated."
For more, see:
Dennis Pierce is a freelance writer with 20 years of experience in covering education. Follow him on Twitter: @denniswpierce.
---
Stay in-the-know with all things EdTech and innovations in learning by signing up to receive the weekly Smart Update.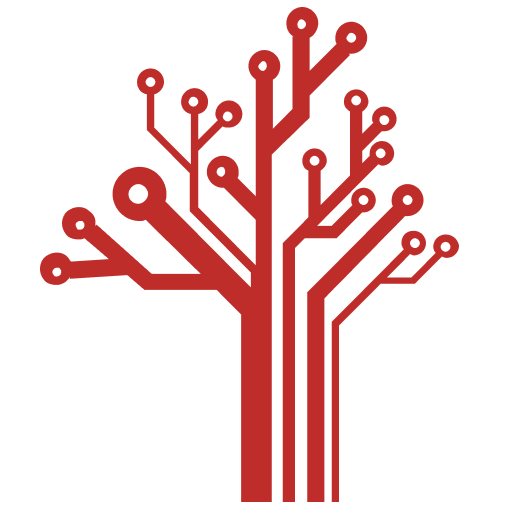 Getting Smart loves its varied and ranging staff of guest contributors. From edleaders, educators and students to business leaders, tech experts and researchers we are committed to finding diverse voices that highlight the cutting edge of learning.