Are Today's Students Really Ready for College, Work and Life?
By Jean Sharp
As we celebrate an all-time high for high school graduation rates nationwide, I challenge us to consider the work yet to do in truly preparing our students for the next step and ensuring they are really ready for college, career and life.
Are Students Really Ready for Their Futures?
While national dropout rates have decreased and graduation rates have increased over the past 10 years, there is still concern that high school students are not graduating well prepared to enter college or career training. Globally, we are falling behind as other countries are achieving at higher levels according to the 2015 PISA (Program for International Student Assessment).
In fact, based on 2015 National Assessment of Educational Progress (NAEP) results, just under 40 percent of U.S. students score at college- and career-ready levels. College credit-bearing courses are being postponed as anywhere from 28 percent to 40 percent of college students enroll in some type of remedial course in college. And of the students taking the ACT in 2016, just 23 percent of Hispanic students' scores, and only 11 percent of African American students', showed strong readiness for college coursework.
In order to prepare students to be really ready for their futures, we must define what that means. What are the most essential skills today's students need to be prepared for the next step? How can teachers, schools and districts ensure all students are prepared for the future?
What Does It Take to be Really Ready?
Based on work by the Partnership for 21st Century Skills and early research on productive mindsets, the Hewlett Foundation defined outcomes resulting from deeper learning experiences. The findings uncover that students will need to be able to think critically and solve novel and complex problems, be able to communicate to diverse groups and across varied types of teams, take initiative in their own learning, be confident that they can meet their goals through hard work and persistence, and be well-balanced, socially and emotionally savvy people overall.
Student success in middle and high school, college, work, and life depends on students having meaningful learning experiences targeted towards these skills. Students who are really ready possess critical thinking, communication, and social and emotional skills, as well as the ability to be self-directed learners with a growth mindset.
Helping all students develop these skills and dispositions—from those who are struggling academically or those who are English language learners to students who are highly motivated and accelerating—will require that more learning happens for every student. The rise of blended learning, access to technology, and rigorous digital curriculum is driving the opportunity to truly personalize learning to keep all students actively engaged and appropriately challenged, and to prepare them with the skills needed be really ready.
How Do We Achieve Readiness?
One in five students are still not graduating on-time with his or her peers, and more than 4,000 students still drop out of high school every day. Ensuring students are staying on track and ready for the future requires more than just moving kids along. It's about making sure students are truly really prepared for what comes next. If students earn credits but they're not prepared for the next step, they could end up in credit recovery for the next course, get frustrated and drop out, or fail to pass the end-of-course or state exam. An effective digital curriculum program can support at risk students while better meeting the needs of all students in achieving success.
Individualize the Learning Experience
By providing an individualized learning experience, every student focuses on the content where he or she needs the most help. All of the learning occurs at the right level for each student and prevents boredom or repeating material already mastered.
Support Struggling Students
Presenting material in a balanced framework of direct instruction, constructive practice and formative assessment provides all students with rigorous content along with the tools they need to actively build knowledge and thinking skills. Scaffolding can deliver instruction in manageable chunks that gradually build knowledge while supports and interactive tools provide opt-in support where students need them the most.
Actively Engage Students
When students actively participate in their learning, they retain more material, stay engaged, deepen their understanding, and they can more easily apply what they've learned. Whether they're trying to build a balanced ecosystem, learn right triangle trigonometry or understand magnetic field lines, students learn more and care more if they are a part of the learning experience.
Provide Rigorous Curriculum
Efficacy data from districts across the country proves that when using effective, rigorous digital curriculum, graduation rates rise, dropout rates decrease and students are prepared for the next step. Students who simply pass a course are not ready for the next level of study. Passing Algebra I does not prove a student is ready to move to Geometry and passing 9th grade English does not necessarily mean a student will be successful in 10th grade English. However, rigorous coursework that requires students to demonstrate their knowledge and apply what they have learned can adequately prepare them for the next step—the next course, the next high-stakes test and the next stage in their education or life.
The Road to Success
Accelerating student achievement, increasing the graduation rate, and ensuring readiness for college, work and life is at the forefront for many educators and administrators. By providing students with school experiences and opportunities where more learning happens, they will have a greater chance to confidently and successfully navigate the transitions and challenges in their future. Technology-enabled, rigorous curriculum designed to engage and motivate students can have a major impact on ensuring our students are truly prepared for what comes next.
Being really ready means more than just getting a high-school diploma. Students need to be critical thinkers, proficient communicators, self-directed with a growth mindset, and they need to develop social and emotional skills. We know readiness cannot be left to chance. We need to intentionally address the necessary skills to prepare students for their futures.
Jean Sharp, the vice president of content development for Apex Learning, has 25 years of leadership and management experience in the education and software publishing industries. Her expertise includes software design, project management, implementation, curriculum strategy and development and instructional design.
This blog is part of our "Really Ready" series in partnership with Apex Learning. For more, see the Really Ready Student campaign page and join the conversation on social media using #ReallyReady.
For more on student readiness for college and career, see:
---
Stay in-the-know with all things EdTech and innovations in learning by signing up to receive the weekly Smart Update. This post includes mentions of a Getting Smart partner. For a full list of partners, affiliate organizations and all other disclosures, please see our Partner page.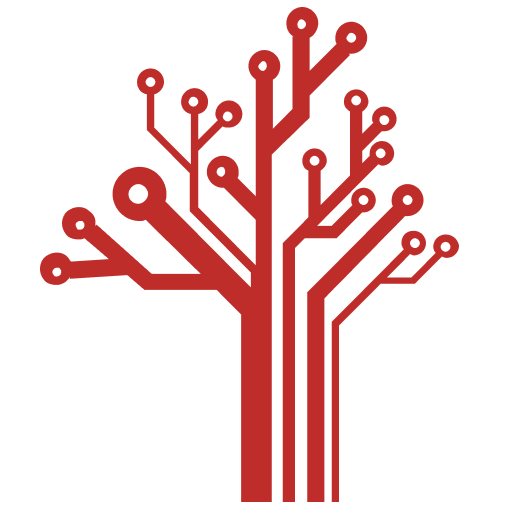 Getting Smart loves its varied and ranging staff of guest contributors. From edleaders, educators and students to business leaders, tech experts and researchers we are committed to finding diverse voices that highlight the cutting edge of learning.