Keeping Up with the Evolution of Learning Media (on a Budget)
By Blake Beus
The evolution of educational media has come a long way from film strips, audio cassettes and overhead projectors. In fact, many educators today can still recite the lyrics from Schoolhouse Rock, even though their first exposure to that classic cartoon was likely thanks to a VHS tape.
While media that is based on solid educational principles will always be effective, today's audience needs media that is more familiar and accessible. Schoolhouse Rock may be a classic, but it's difficult for modern students to buy in unless it's presented via YouTube.
B.F. Skinner, renowned Harvard Professor, once said, "Education is what survives when what has been learned has been forgotten." Today's effective learning media has been found to engage learners on a level that aids in the retention of the materials, and is therefore an important part of any teacher's toolbox.
As an educator, you may think that utilizing these innovations in your program would cost a small fortune. However, there are many of these learning media outlets tailored to teachers that are affordable and efficient.
Video
While the hardware has changed over the years, video remains one of the most effective tools for educators. Now that many video formats like DVD and Blu-ray are being integrated with computers, their peripherals are becoming less and less necessary. Coupled with the vast content that is available via free sites like TeacherTube, educators have more access to full-length documentaries and short video clips than they ever have before.
Along with streaming media sites, we have the rise of podcasts. These generally free programs, like the Bedley Brothers and BAM! Radio's Every Classroom Matters, discuss everything from course subject matter to teaching methods and are another versatile way to map trends in teaching and learning media.
Social Networking
Social media has become a natural extension of learners' lives, and it's also an excellent platform to supplement their education. Among the social networking options available to educators are professional teacher social media sites such as Teachers-Teachers.com, which has become more than just a job board for teachers—it also has access to blogs and offers professional networking options.
Social networking is also an effective tool for students, which is why programs like Edmodo, a school-appropriate social network, have been so successful in creating an online space that allows teachers, students and parents to communicate in a teacher-controlled environment. These sites and programs make educators more accessible to one another, and they present students with another avenue to connect with course curriculum through real-time updates.
For more remote teaching, many educators are turning to a virtual model, which uses programs like Adobe Connect and Google Classroom to accommodate larger class sizes and open up the teacher's ability to interact with individual students. Webcams are becoming standard issue on most computers, including those provided by school districts. Teachers can take advantage of this technology by using free video chat or conferencing programs. Personalized interactive classrooms like Blackboard and Canvas are also becoming more viable options for schools' IT budgets.
Interactive Media
In addition to social networking and streaming video, the internet also gives educators the ability to utilize online assessments. These assessments help educators gain real-time insight into their students' abilities, as well as offer strategies regarding when to make curriculum adjustments.
As modern students are seldom found without their smartphones, these assessments are also easy to access from mobile devices. Programs like Kahoot! have become extremely successful, because they provide a way for students to participate in class-wide assessments that tend to be more engaging ways to test student progress than a standard exam—plus students love the fact that they can play with their phones in class.
Gamification is another popular strategy in both the educational world and the corporate sector (where it's used primarily in employee onboarding). This method utilizes a highly immersive, video game-like system to present the curriculum. It can have elements of assessment, video, audio and social networking bundled into it.
Games like Math Blaster and Oregon Trail still resonate with many people because they made learning enjoyable. However, with the advent of streaming games, schools need not be software dependent. Sites like Smart Kit and Room Recess offer a wide variety of free educational games that can be used in the classroom with nothing more than a tablet or smartphone.
When speaking of interactive media, we would be remiss to not mention the advances in learning hardware. Be it a LeapFrog learning system, tablets, interactive white boards or virtual/augmented reality devices, these implements aid learners and educators in their experience of the material in the curriculum.
Hardware is a tough subject because it can have an astronomical price tag, but don't allow that to eliminate the possibility. There are some great options that teachers can use to raise money. As educators, if you find that some of these media and interactive resources are outside of the budget, there are optional grants available. You can check out websites like Teacherscount.org and Teach.com, for more information about grants and how to apply for them.
The importance of keeping up with the evolution of learning media is obvious when we stop to examine it. Many of these new advances in resources have become increasingly available even for an educator on a budget. Whether it involves streaming media or using advanced learning devices, these options are available to supplement curriculum and increase the material retention rates.
Blake Beus is the Director of Learning Solutions at Allen Communication Learning Services. Follow him on Twitter: @BlakeBeus
---
Stay in-the-know with all things EdTech and innovations in learning by signing up to receive the weekly Smart Update.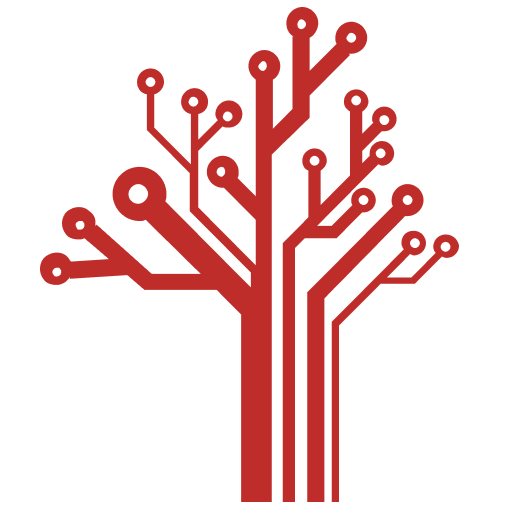 Getting Smart loves its varied and ranging staff of guest contributors. From edleaders, educators and students to business leaders, tech experts and researchers we are committed to finding diverse voices that highlight the cutting edge of learning.